In the context of sparingly getting through the winter and wasting as little food as possible, I have a few handy storage tips for all the products in your fridge. Let's get started, shall we?
Storage
Because it's a shame to throw away food, you want to store it as well as possible in the fridge. Here are a few storage tips:
Set the fridge to 4 degrees Celsius. The food will then have a longer 'shelf' life, because bacteria grow less quickly at this temperature.
Refrigerated products such as milk and yogurt are best put back in the fridge as soon as possible after use.
Use your senses – look, smell, taste – to determine whether products with a THT date (and products without a THT date, such as lettuce) are still good to eat.
Products with an expired TGT date are better disposed of.
Layout
Did you know that the place where you store food and drinks in the fridge also plays a role in how long it stays good? From top to bottom, this order is recommended:
Store bread salads, vegetables and fruits in an opened pot on the top shelf. On the shelf in the door, you can store butter.
Underneath, you can place a rack for soda and beer.
Cheese products and cottage cheese can be placed on the shelf under the bread salads. On the middle shelf in the door, you then store the sauces.
Again underneath you can store leftover food and the eggs.
On the bottom shelf in the fridge, store meat and fish. In the door you put (churn) milk, yogurt and (fresh) juices.
The drawer is perfect for storing vegetables such as leafy vegetables, broccoli and cauliflower, but also fruits such as apples and pears.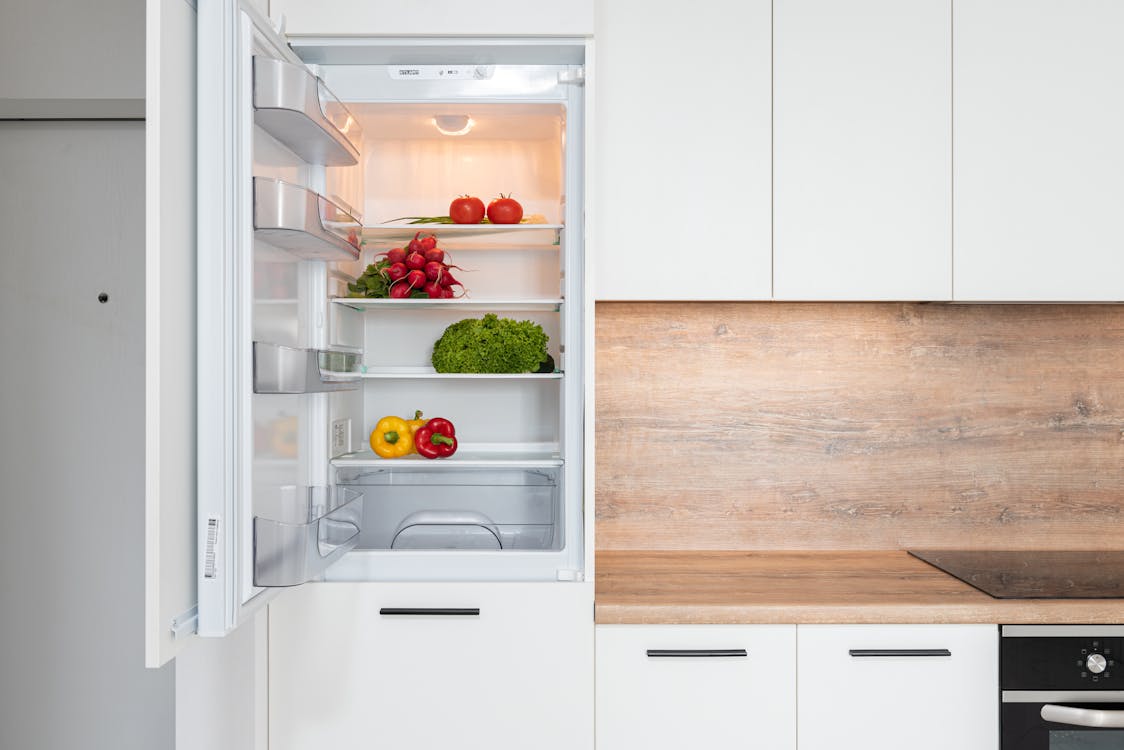 Freezer
If you want to organise your freezer neatly, these are the best tips from the top of the freezer to the bottom:
In the top drawer you keep bread, leftovers (soup) and ice creams.
Underneath you can store meat and fish.
The lower drawer is suitable for vegetables, potatoes and fruits.
Love, Skye Lewis ❤
You can also follow me on Facebook, Twitter, Instagram, Twitch, and TikTok
Image source: Pexels