In the autumn season, pumpkins are extremely popular for decoration, as well as for eating. But which pumpkin can you use in dishes? And how do you know if it's ready for consumption? I've sorted it out for you!
Popular varieties
The orange pumpkins that are mainly used around Halloween are of course the most popular. But besides those orange pumpkins, there are many different types. There are green, yellow, and striped pumpkins and pumpkins with bumps. Let's take a look at a full list!
Butternut squash
Butternut squash is a popular variety that can be used to make many tasty dishes. It's light orange or beige in colour and has a bottle-shaped neck. This pumpkin tastes a bit nutty and sweet and you can even eat it raw. Usually, the pumpkin is roasted and the skin is soft, so it doesn't need to be peeled.
2. Orange pumpkin
The orange pumpkin is the most famous pumpkin on the list. It has a soft and mealy taste, which makes it suitable for dishes such as curry and chutney.
3. Hokkaido
The Hokkaido is a Japanese pumpkin that's small and round and has a dark orange colour on the outside and inside. You can eat this pumpkin with its skin on and it's suitable for many different dishes. The outside and inside of the pumpkins can differ from each other. For example, one pumpkin contains more flesh than the other and some pumpkins contain more seeds.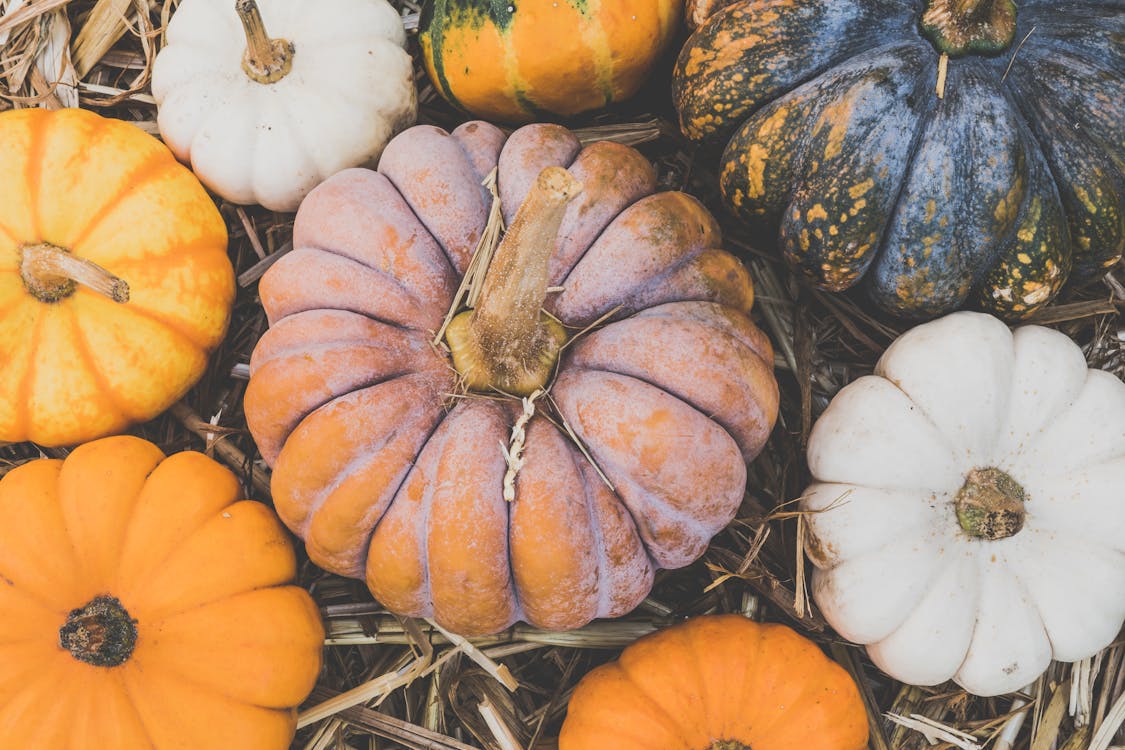 4. Kabocha pumpkin
The Kabocha pumpkin is green in colour and has an orange inside. The taste is somewhat similar to sweet chestnuts and it's often used in desserts due to its sweet taste.
5. Spaghetti squash
When you open the spaghetti squash you'll see that the flesh resembles spaghetti strands. It has a sweet and nutty taste and is a good substitute for spaghetti because of the strings.
6. Giant pumpkin
In addition to all the pumpkins mentioned above, there's also the giant pumpkin. This pumpkin is called this way because it can grow very large. They grow between 100 and 250 kilograms and the world record is 700 kilograms.
Is it ready for consumption?
Do you want to add pumpkin to your dish? It can be difficult to choose the 'perfect' pumpkin. It's difficult to see from the outside whether a pumpkin is ripe or not. Fortunately, there are a number of tricks that can help you. For example, first, look at the stem: is it green? It's probably not ripe yet. But when it's dry and corroded, it's ready to be eaten. You can also knock on the pumpkin: if it sounds hollow, it's ripe. It's also better to choose a pumpkin with the stem still attached or harvest it with the stem. A pumpkin without a stem will rot faster.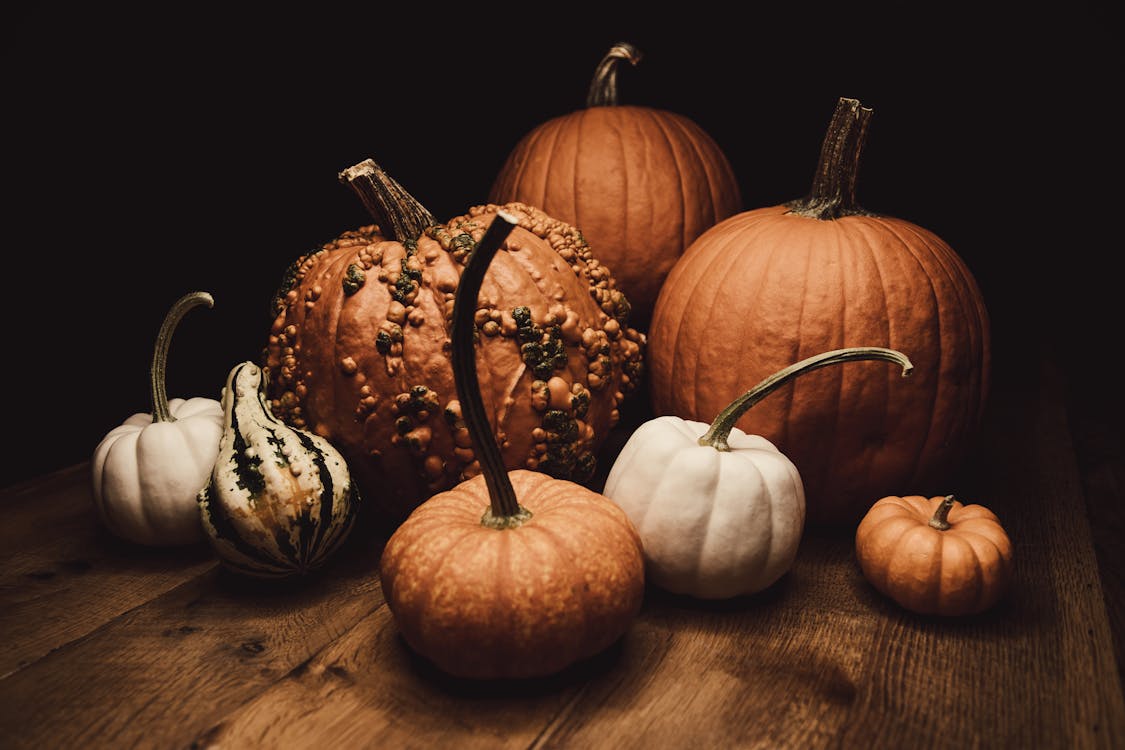 Love, Skye Lewis ❤
You can also follow me on Facebook, Twitter, Instagram, Twitch, and TikTok
Image source: Pexels