I love reading books, more so do I love series/trilogies. It might be why I'm writing my own trilogy too, but it's not about my own series. No, today, it's about my top 3 book series thus far. There's also tons of other series I read, like Lord of the Rings or The Hunger Games, but they're not in my top 3!
Mortal Instruments by Cassandra Clare
Clary Fray's search for her missing mother leads her into an alternate New York called Downworld, filled with mysterious faeries, hard-partying warlocks, not-what-they-seem vampires, an army of werewolves, and the demons who want to destroy it all. She also finds herself torn between two boys—her best friend, Simon, for whom she's developing new feelings, and the mysterious Shadowhunter, Jace. She becomes a part of the secret world of the Shadowhunters and as she does, she discovers that rescuing her mother might mean jeopardizing everything the Shadowhunters work for.
2. Harry Potter by J.K. Rowling
It starts with Dumbledore, Professor McGonagall and Rubeus Hagrid leaving a baby boy, with a tuft of jet-black hair and a curiously shaped wound on his brow, on the doorstep of number four, Privet Drive. They might have thought that his aunt and uncle would look after him kindly. But ten years later, Harry Potter sleeps in a cupboard under the stairs, and the Dursleys – Vernon, Petunia and their son Dudley – don't exactly treat him like one of the family. Especially as it becomes clear quite how different from them he is. As his eleventh birthday arrives, the time comes for Harry Potter to discover the truth about his magical beginnings – and embark on the enthralling, unmissable adventure that will lead him to Hogwarts School of Witchcraft and Wizardry, his true friends Ron Weasley and Hermione Granger, powerful secrets and a destiny he cannot avoid.
3. Mortal Engines Quartet by Philip Reeve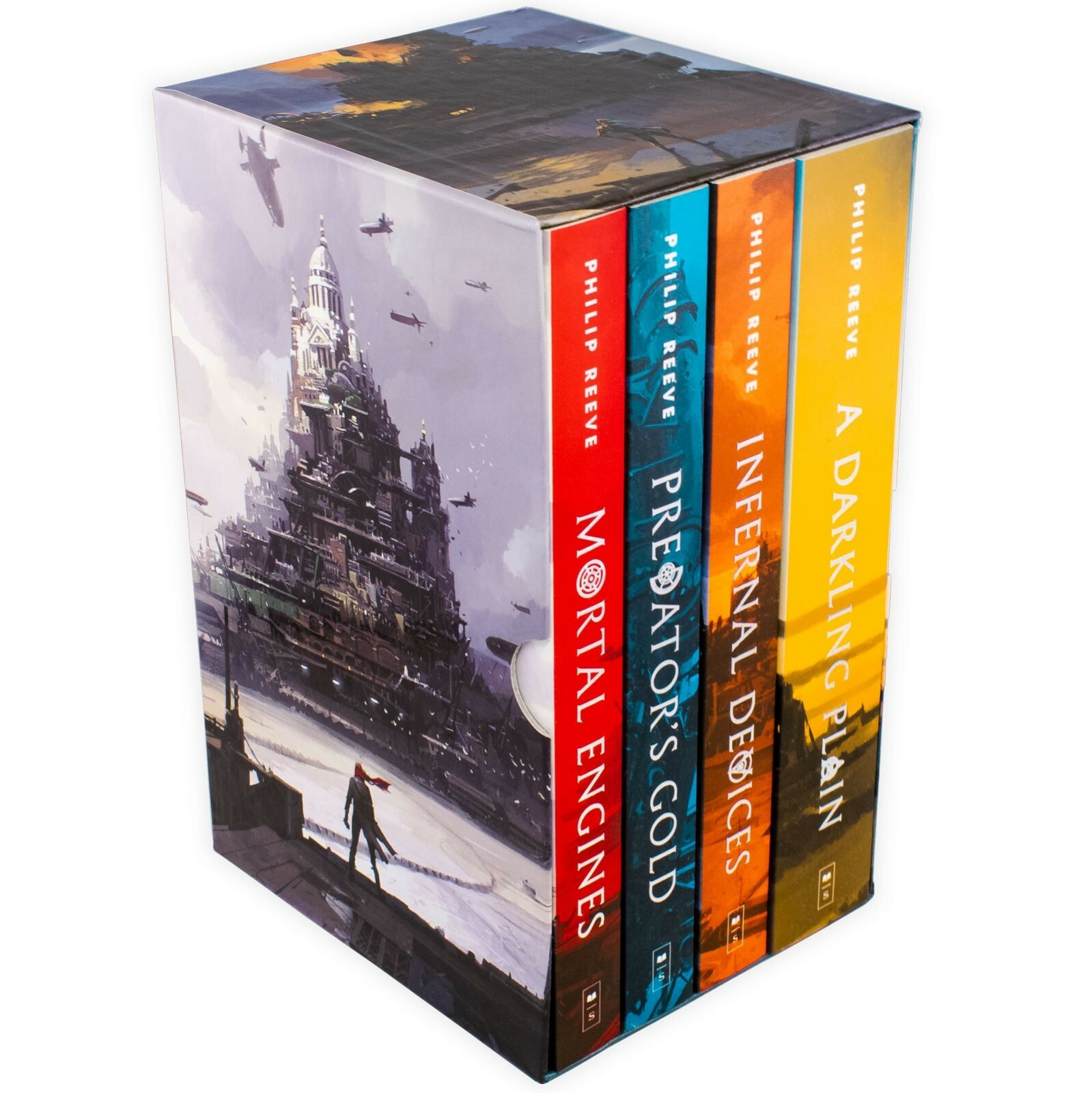 The series is set thousands of years in the future in a time known as the Traction Era, in which Earth has been reduced to a wasteland by a devastating conflict known as the Sixty Minute War. Nations no longer exist except in the lands of the Anti-Traction League; whereas Traction Cities—mobile cities mounted on caterpillar tracks—are fiercely independent city-states that use giant mechanical jaws to dismantle one another for resources. Trade is mostly accomplished by airship or between mobile cities of roughly equal size (which are thus unable to devour each other). Old-Tech (technology from before the Traction Era, some from the 21st century) is the most sought-after commodity.
Love, Deem/Skye Lewis ❤
You can also follow me on Facebook, Twitter, Instagram, Twitch and TikTok