Are you going away for a weekend now that spring has begun? Would you like to make a packing list so that you don't forget anything for those few days away? Then print this list or tick it off digitally while packing!
Travel documents and money
Identity card or passport (and a copy if requested at check-in)
Driving license
Health insurance card
Details of your accommodation (digital)
Credit card/debit card/cash
2. First aid
Medication
Plasters
Acetaminophen (a.k.a paracetamol)
Antidiarrhoeals
Birth control
Medication for motion sickness
Tweezers
Scissors
Bandages
Sunscreen
3. Clothes
Tops with short and long sleeves
Shirts with short and long sleeves
Short and long trousers
Dresses and skirts
Sweaters
Jacket
Socks
Underwear
Pajamas
Scarf, hat, gloves
Sneakers/walking shoes
Swimwear
Belt
4. Care products
Skincare
Makeup remover
Makeup
Chapstick
Perfume
Toothbrush
Toothpaste
Deodorant
Comb/brush/hair accessories
Hair products
Glasses or lenses
Tampons or sanitary napkins/pads
Shampoo/conditioner/shower gel
Razor blade and shaving foam
Nail scissors or file
5. Other
Phone charger
Earplugs or headphones
Camera (with charger)
Book or e-reader
Games
Handkerchiefs
Laptop or tablet (with charger)
Smartwatch (with charger)
Snacks and drinks for the road
Bag for dirty laundry
Umbrella
6. Renting an apartment, bungalow etc.
Bedding
Kitchen linen
Towels
Kitchen paper
Toilet paper
Dishcloths and sponge
Dish soap and dishwasher tablets
Garbage bags
Sharp knife
Bottle opener
Matches or lighter
Candles
Oil/salt/pepper
Coffee/tea/sugar/milk
Optional: wood for the fireplace or charcoal for the barbecue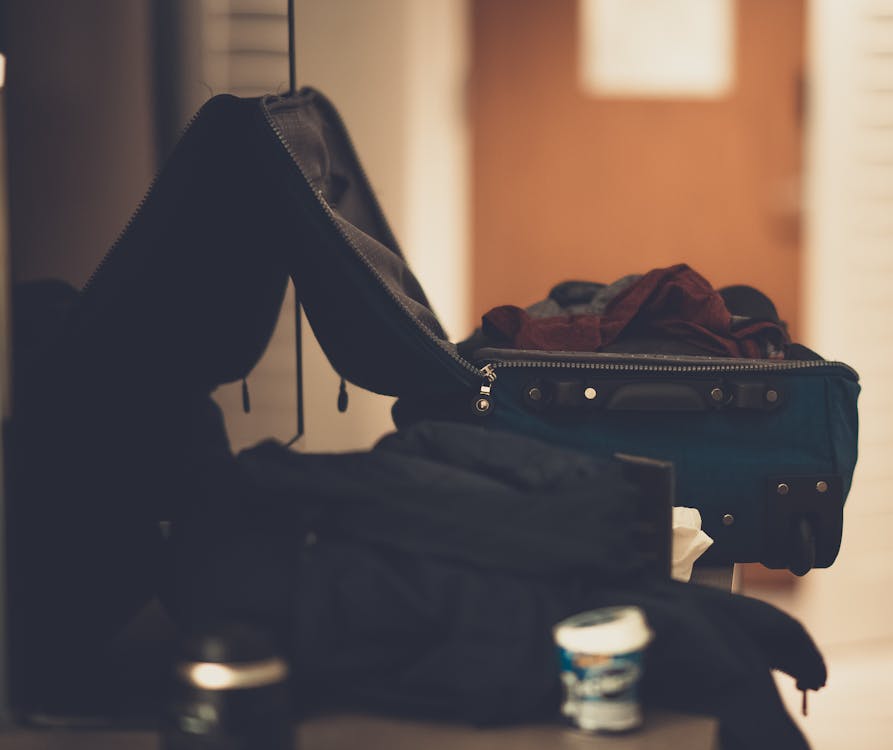 Love, Skye Lewis ❤
You can also follow me on Facebook, Twitter, Instagram, Twitch, and TikTok
Image source: Pexels