Do you have a job interview scheduled soon? Most people find it nerve-racking: a job interview. You may feel scared that you'll say the wrong thing and miss out on your dream job. I've listed a few tips that'll help you participate with confidence!
CV
Most people have their CVs in order, but it's always wise to take a good look at them. Is all the data still correct? Are there details that you have forgotten, but may still be relevant to your next employer? Many employers like short and clear resumes. Try to use keywords instead of long sentences. The latter seems more detailed, but actually, it's not. You'll make a much better impression by briefly stating important results or goals achieved in your CV.
2. Immerse yourself in the company
Sometimes you have several applications running and you've forgotten with which company you had an interview scheduled today. You'll probably know some background information, but you can't remember the important details. Before applying for a job, it's very important to immerse yourself in the company or organisation. View the website: what's the mission, vision, and purpose of the company or organisation? What are the latest developments and in what area could you contribute? If the employer sees that you've been informed, you'll score points.
3. Practice example questions
Do you have little experience with job interviews and/or are you applying for a position that's completely new to you? Then it's certainly useful to practice with example questions. Maybe you can find some questions online or maybe you know someone with a similar position? This way you can practice your answers in advance so that you give an extensive answer, but do not get too bogged down in details.
4. Ask questions
Usually, at the end of the conversation, there's also room for questions from you. Try to think of a few questions in advance that you'd like to ask. Not only will you learn more about your potential new employer, but you'll also make a confident impression. You're well prepared and know what you're looking for in a new working environment.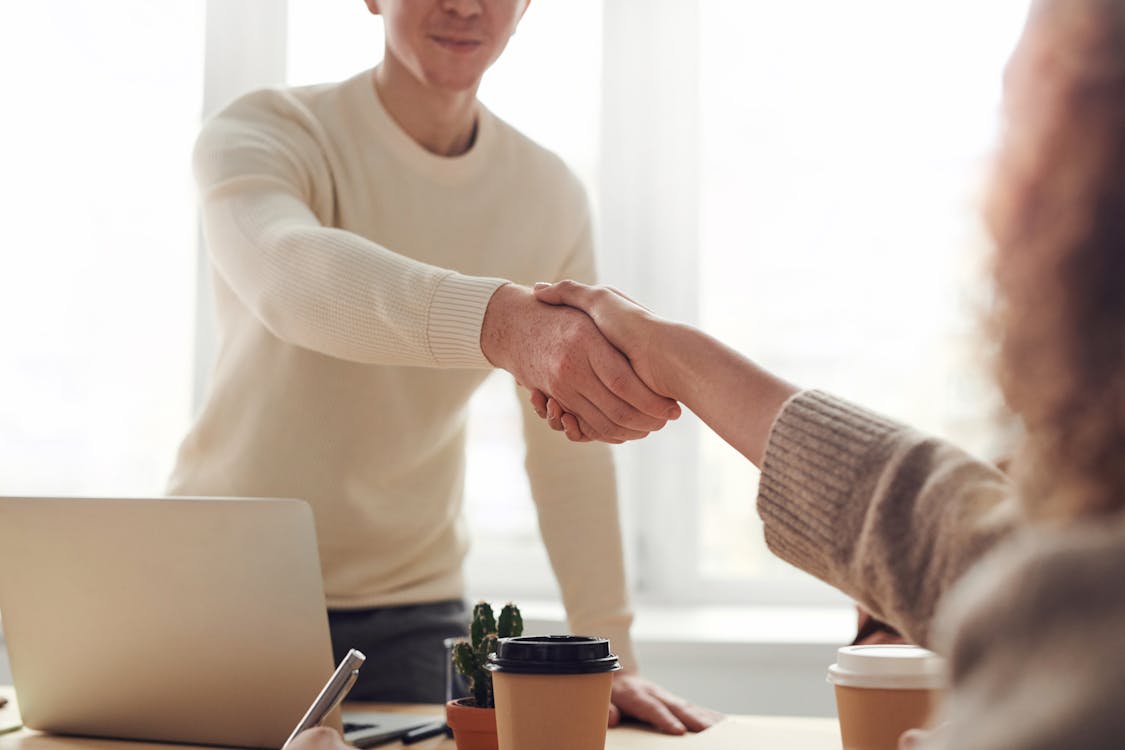 Love, Skye Lewis ❤
You can also follow me on Facebook, Twitter, Instagram, Twitch, and TikTok
Image source: Pexels