Would you like to organise a dinner at your home, but are you afraid that you'll forget something? I've listed a number of useful tips for you!
Two weeks before
If you organise an activity or dinner yourself, it's useful to work with a timeline. This way you can send the invitations two weeks in advance. This can of course be done via WhatsApp or face-to-face. Do what you feel most comfortable with. Also, think about what kind of atmosphere you would like to create. Make a list of things you'll need.
2. One week before
By now you've probably received a response from everyone to your invitation. So you know how many people will come. Ask your guests if there are any things to keep in mind. For example, consider a certain diet. Then you can come up with a menu and make a shopping list. Try to choose seasonal products that are almost always in stock. It's also useful to think about how you want to present your dishes. Think of certain plates, bowls, glasses, and decorations (napkins, candles, etc.).
3. Two days before
Now's the perfect time to get all the ingredients, including wine and soda. This way you have the certainty that you have all the ingredients you need for the dishes. You can also put together a fun music list to play on the night of the dinner.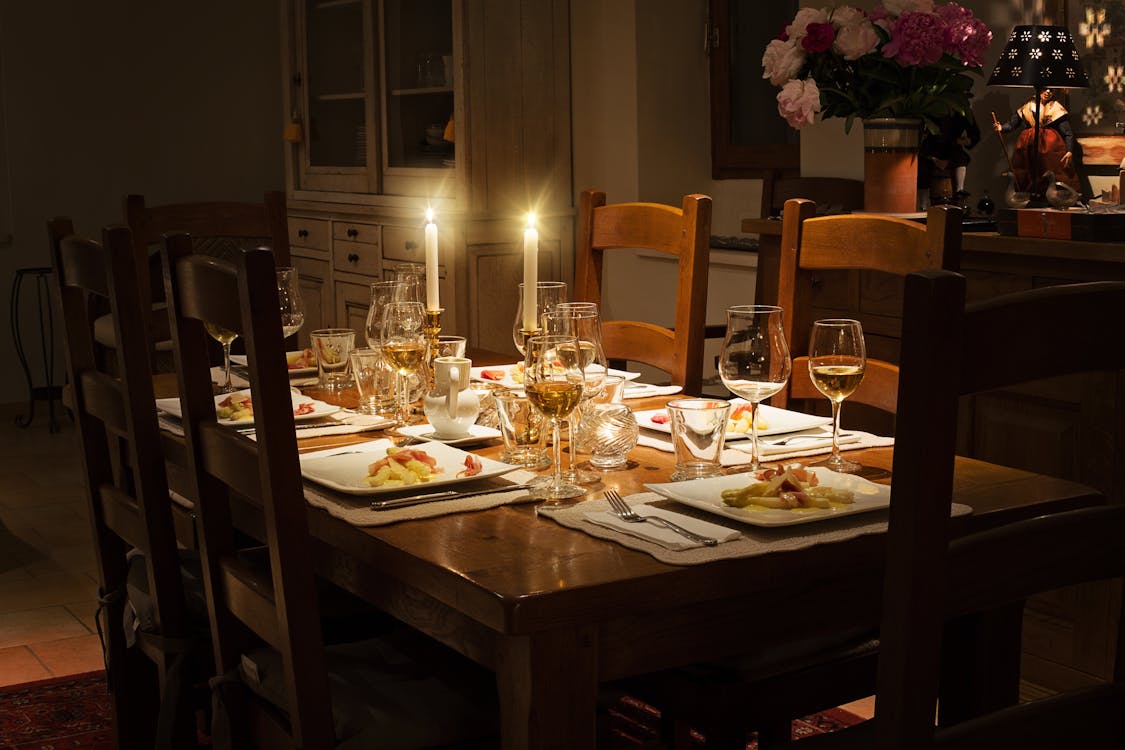 4. One day before
To give yourself some rest, try to prepare as many dishes as possible in advance. Also, think about your dessert. Also, tidy up and do all the necessary cleaning work. The areas where your guests will come are of course important here. Prepare some flowers and make sure the dishwasher is empty for the next day.
5. The day itself
On the day of the dinner, if all goes well, you only have to dot the i's and cross the t's. You finish the dishes and prepare all the garnishes and sauces at the last minute. Finally, it's time to set and decorate your table. Arrange the plates, glasses, and containers neatly. Finish the table with beautiful candles and napkins. You can also write a small personal card for each guest if you wish. This is sure to be a dinner you'll never forget.
Love, Skye Lewis ❤
You can also follow me on Facebook, Twitter, Instagram, Twitch, and TikTok
Image source: Pexels