If you're looking for an electric bicycle, there are a few things to keep in mind. In this article, I'll give you a number of tips that can help you choose the right one!
Size
One of the most important things to consider when choosing an electric bicycle is its size. You don't want your bicycle to be too big or too small. A bicycle that's too large is difficult to carry, while a bicycle that's too small isn't comfortable to ride. So, take a good look at the dimensions of the bicycle before you make a choice. You can easily calculate this yourself:
Step 1: take off your shoes and put your feet 15cm apart.
Step 2: now measure the distance from the floor to your crotch.
Step 3: multiply that result by 0.68: the result is your ideal frame size.
Note: if the electric bicycle has a suspension seat post, subtract 4 cm from your ideal frame size.
2. Battery
Another important aspect to consider when choosing an electric bicycle is the battery. There are two types of batteries you can choose from: Li-ion or LiFePO4. Li-ion batteries are lighter and have a longer lifespan, but are also more expensive. LiFePO4 batteries are heavier and have a shorter lifespan, but are cheaper. So, choose a battery that meets your needs.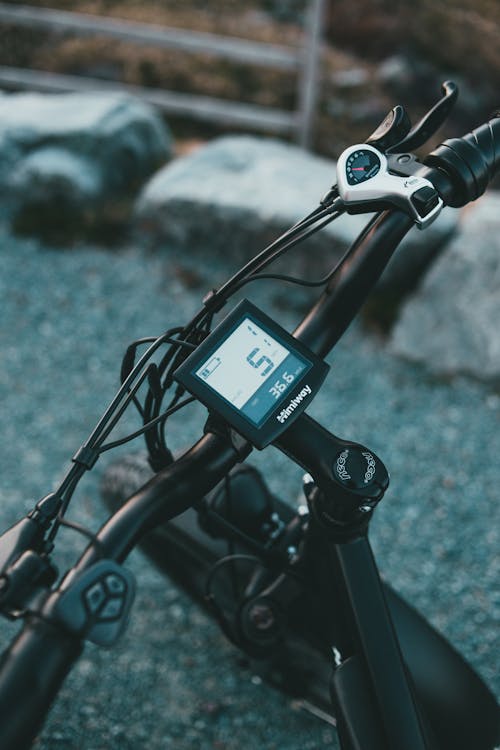 3. Motor
If you're going to buy an electric bicycle, you also have to choose which motor you want. There are two types of motors to choose from: hub motors and mid motors. Hub motors are lighter and cheaper, but less powerful. Mid motors are heavier and more expensive but are more powerful. So, choose a motor that meets your needs. If you don't know what to choose, be sure to get some information from someone who knows the business.
4. Tires
If you want to cycle as comfortably and safely as possible, choose the widest possible tire. Wide tires dampen vibrations. A wide tire also provides stability while cycling. This is a lot nicer, especially if you have to cycle in a somewhat wooded area or on an unpaved road.
Love, Skye Lewis ❤
You can also follow me on Facebook, Twitter, Instagram, Twitch, and TikTok
Image source: Pexels