Everyone is different, so everyone needs a different duvet. One is always too hot and the other is always too cold. But how do you find the right duvet? In other words: which duvet suits you?
Synthetic duvet
A synthetic duvet is a nice and breathable duvet. You can sleep well with this duvet and it's certainly warm enough. This duvet is intended for people who tend to get warm rather quickly under the sheets. The duvet is also a nice duvet for people who sweat a lot. This duvet is suitable for absorbing sufficient moisture when you sleep. A synthetic duvet is therefore very airy. Furthermore, you can easily put the synthetic duvet in the wash and it dries very quickly.
2. Down duvet
You can also opt for a down duvet, a duvet filled with down. A down duvet has a lot of volume and therefore provides extra warmth during your night's sleep. The duvet feels very light and is very comfortable. Down is a material that provides good insulation and a material that absorbs less moisture than a synthetic duvet. Furthermore, you don't have to wash a down duvet that often. You only need to wash the duvet once every four years. It's also wise to shake it several times a week as it's made of down. It's also a good idea to let it air out once in a while, so washing isn't necessary so often.
3. Wool duvet
With a woolen duvet, you can be sure that you won't get cold under the sheets. Wool is nice and warm and heavy, so a wool duvet is intended for people who get cold quickly in bed. Wool generally has a very long lifespan, so a woolen duvet also lasts a long time and doesn't need much maintenance. If you do want to wash a woolen duvet, it's very easy to do. You can let your duvet air out once in a while. Furthermore, a woolen duvet is also very comfortable and sleeps nice and soft, this is because wool is very soft and pleasant. Finally, wool is also super durable, which means that the duvet is also good for the environment.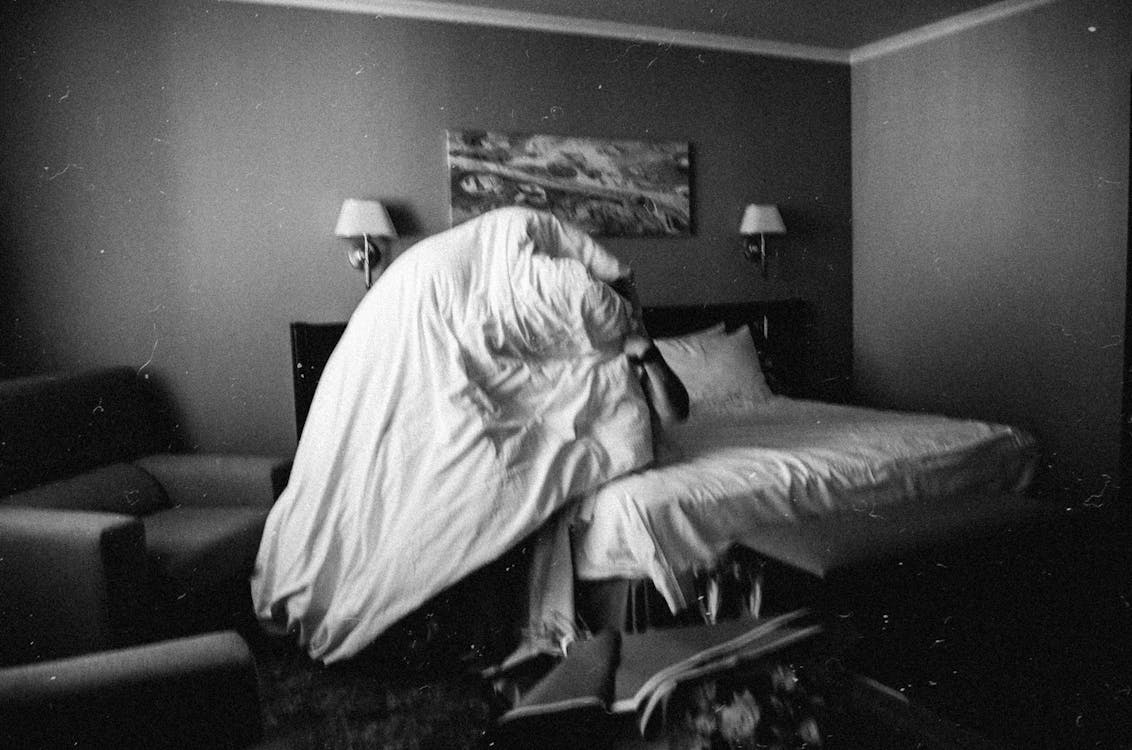 4. Bamboo duvet
A big advantage of a bamboo duvet is that it's very good for people with allergies. Bamboo has no allergic substances, which makes it a lot more comfortable for people with allergies. The bamboo duvet is also very good for the environment because it's made in a good way and it's a sustainable product. The duvet made of bamboo is also washable. It's comfortable and you can sleep well in it.
5. Cotton duvet
A cotton duvet is very easy to wash or hang out. A cotton duvet is also airy, so you don't get too hot under the covers. It also retains moisture so you can sweat a bit in bed. Furthermore, your duvet can also be put in the dryer. A cotton duvet is filled with cotton, which makes it a very durable one and it's also good for the environment.
Love, Skye Lewis ❤
You can also follow me on Facebook, Twitter, Instagram, Twitch, and TikTok
Image source: Pexels