Gas and energy prices are skyrocketing these days. So, it's not surprising that you might be worried about the coming winter. There are a lot of tips going around that'll help you save. However, there are also a number of things that you shouldn't do. And that's what today's article is about!
Turn off the gas completely
The gas bill may remain low, but it can be very bad for your health to shut off the gas. If you live in a humid country, it's easier for you to suffer from fungi. And especially in cold houses, molds have a greater chance of developing. So, it's, therefore, better to lower the temperature of the central heating boiler or combi boiler. You can lower the temperature of a central heating boiler to 50 degrees and that of a combi boiler not lower than 60 degrees. This has to do with the growth of legionella in the water pipes.
2. Wood-burning stove
Wood-burning stoves and pellet stoves are extremely popular these days. Of course, it looks very cosy, such a fire, but it's important to think about it before purchasing one. They can be very harmful to the environment and can cause a nuisance to local residents. They also emit particulate matter, which is bad for your health. Especially if you have respiratory problems. A pellet or wood stove is also not cheaper. On the contrary: if you use a wood-burning stove as the main heating, it'll cost you twice as much as heating with gas. There are also better alternatives for additional heating.
3. Electric heater
Is buying an electric heater a better idea? Electricity is cheaper than gas, but electricity and gas prices are still linked. As a result, the price of electricity has also risen. Furthermore, electric heaters are often huge energy guzzlers, especially if you use one that's older than ten years. It's better not to use old appliances anyway because they're less efficient. However, if you want to heat a small room with such a heater, it'd be possible.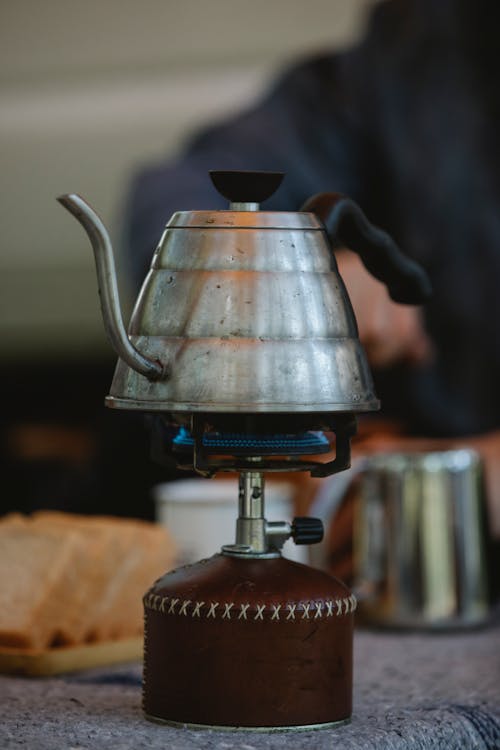 4. Candles
Candles make your home extra cosy. However, it's better not to leave them on to illuminate your living room when it's dark at night. When burning candles, particulate matter is released. It's not really a problem when you use a few candles, but it is if you fill the whole room with them.
5. Inside barbecue
This sounds very logical, but it still goes wrong sometimes. There are people who put their barbecue inside to barbecue when it's too cold outside or to heat the room. This is very dangerous and can even be deadly, so don't do this!
Love, Skye Lewis ❤
You can also follow me on Facebook, Twitter, Instagram, Twitch, and TikTok
Image source: Pexels