My friend Ben knows everything about plants and lawns, and, seeing as in some places the dryness is still an endangering factor, he'd like to give you a few tips on how to properly take care of your lawn!
Water it
The first step is to water the lawn. It sounds simple, but the persistent dryness won't work in our favour. It's recommended to water the grass once or twice a week instead of a little every day. But beware, with the current water shortage, it's wise to limit this. If you do water the grass, do it preferably early in the morning or late at night.
2. Mow the lawn
Good to know: when it's warm and dry outside, you shouldn't mow the grass too short and certainly not too often. Mowing your grass to four or six inches once a week is perfect. Shorter grass is simply more vulnerable to the sun. In addition, the soil then dries out faster and absorbs water less easily.
3. Fertilise
Just as your plants love food, so does your lawn. You can evenly fertilise the turf with a fertiliser spreader, but you do need to have it in your shed. The best time to fertilise your lawn is in spring (March/April), summer (May/June), and autumn (September/October). It gives your lawn an extra boost and helps to prevent damage and keep your grass green. Especially in summer, the grass is used more intensively by, for example, swimming pools, garden furniture, and games or sports in the garden. It's therefore wise to support the grass with fertiliser and to make it resistant to moss, weeds, and soil insects.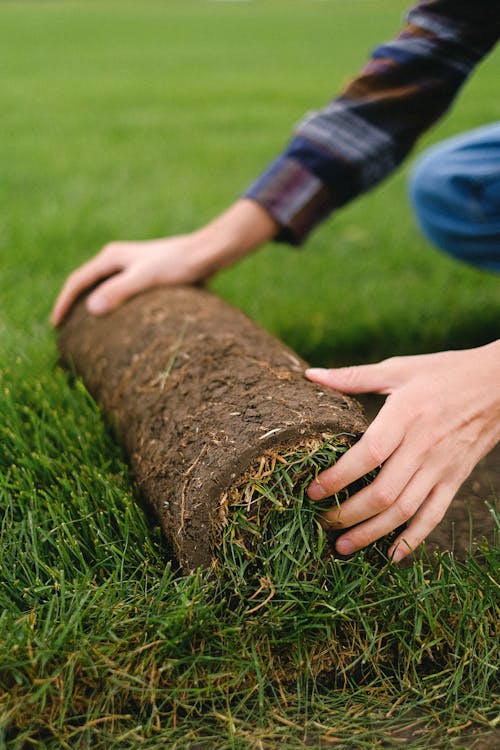 Love, Skye Lewis ❤
You can also follow me on Facebook, Twitter, Instagram, Twitch, and TikTok
Image source: Pexels