Sometimes you don't realise that certain habits have a negative influence on your skin condition. This includes certain beauty products and other habits we tend to have when it comes to our skin. Maggie has listed a couple of useful tips for this specific matter!
Double cleansing
It's a good move to remove your makeup from your face with a cleanser, but don't forget that extra step. Start with a cleanser that's purely intended to remove makeup. After this, use a mild cleanser to remove any remaining makeup from your face.
2. Temperature
If you get cold quickly, don't set the heating too high as you do during the winter months. This heat dries out your facial skin so that wrinkles develop much faster. In addition, you can also suffer from dry spots and eczema faster. Try to remember that it's not bad at all, but good, to be a little cold when you go to sleep.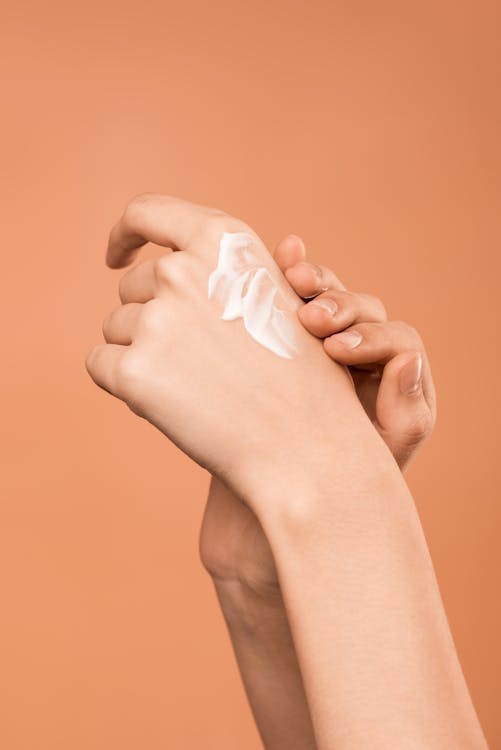 3. Retinol
You may have heard about it before. Retinol, also called vitamin A, can be used as a serum to stimulate skin and cell renewal. Remember, it's best for your skin to be dry when you apply the serum. If you don't do this, your skin may react sensitively. However, if you want to see the effects of retinol, you'll have to use the serum for a longer period of time.
4. Hands
Don't forget your hands during your evening routine. Your hands also show signs of skin aging. In the evening, lubricate your hands with a thick, nourishing cream. If you do this in the morning, there's a greater chance that the cream will be gone within a few hours because you wash your hands, for example.
Love, Skye Lewis ❤
You can also follow me on Facebook, Twitter, Instagram, Twitch, and TikTok
Image source: Pexels