Almost everything in life has become more expensive. From the groceries and the petrol to the energy costs that are skyrocketing. So, it's high time to save money. Perhaps there's still profit to be made from your refrigerator and freezer!
Energy-efficient devices
When choosing a new refrigerator and freezer, make sure that you buy an energy-efficient version with a dark green label. A fridge freezer with energy label B uses about 120 kWh per year of electricity, and a model with label E uses 230 kWh: almost twice as much. That makes a difference of 110 kWh per year in. That's easily more than 70 pounds per year with the new energy tariff.
2. Let leftovers cool down first
Did you know that it makes a difference in energy consumption if you let leftovers cool down before you put them in the fridge or freezer? When the food is still warm, the appliance has to work harder to keep the temperature the same. That costs more power and therefore more money. You can cool your food faster by placing the pan or container in cold water.
3. Turn it off when gone for a while
If you're going on holiday for a few weeks and have emptied the fridge, you can turn it off until you get home. If you clean the fridge and leave it ajar before you leave, it'll be ready for use again when you get home.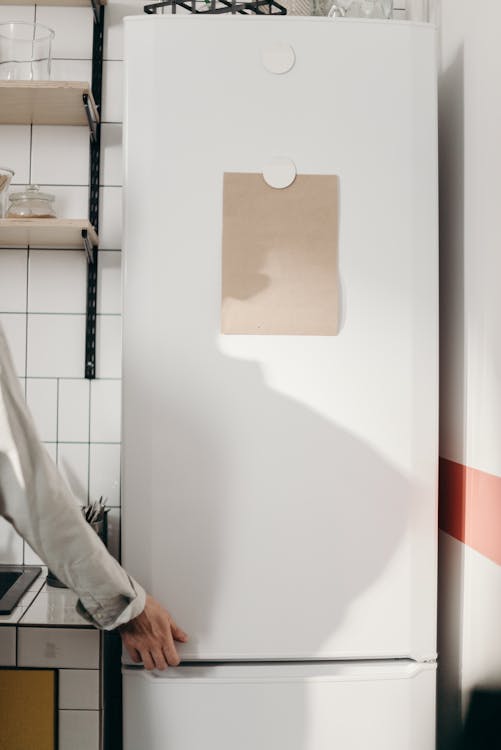 4. Get rid of the second one
Do you have a second refrigerator? Check with yourself if you really need it, or if you just use it because it's convenient. In many cases, a second refrigerator is not necessary and it puts an unnecessary strain on your energy consumption. Take it out or turn it on when you do need it, such as when you're throwing a party to celebrate a birthday.
5. Defrost the freezer regularly
Freezers without the so-called no frost function must be defrosted regularly. Because of a (thick) layer of ice, your freezer uses more power. The best time of year to get this job done is during the winter. New appliances nowadays have a no frost system. As a result, manual defrosting is no longer necessary.
Love, Skye Lewis ❤
You can also follow me on Facebook, Twitter, Instagram, Twitch, and TikTok
Image source: Pexels