Ideally you'd put your entire wardrobe in your suitcase, but unfortunately you'll have to make choices. Try these tips to save space and have a less 'packed' holiday!
5-4-3-2-1 rule
You can limit the amount of clothing for a seven-day holiday by using the 5-4-3-2-1 rule. In the end, you will often make the same clothing choices on your holiday. If you have booked a beach holiday, you could choose: 5 tops, 4 bottoms, 3 pairs of shoes/slippers, 2 pieces of swimwear and finally 1 hat and sunglasses.
2. Roll and fold
You save the most space in your suitcase by choosing different packing methods. For example, it's smart to roll most garments. Larger and thicker clothing such as sweaters, cardigans and jackets are better laid flat or folded. You can also roll several items together to save space in your suitcase and keep your clothes wrinkle-free. This way you can stack a number of items of clothing. For example, start at the bottom with jackets, dresses and sweaters with long sleeves. On top, place a short-sleeved shirt and use it as a base to roll in your underwear and socks. Then you work layer by layer.
3. Not too much 'if necessary' stuff and filling holes
You often take things with you because you're afraid that you'll need them in a very exceptional situation. Think of bath towels and toiletries that the hotel probably offers. You should certainly not forget to take your medication and other important items, but with the above 'if necessary' items you can take a gamble. There are always spaces in your suitcase that can be filled. Think of sneakers or bras that you can put a pair of socks in.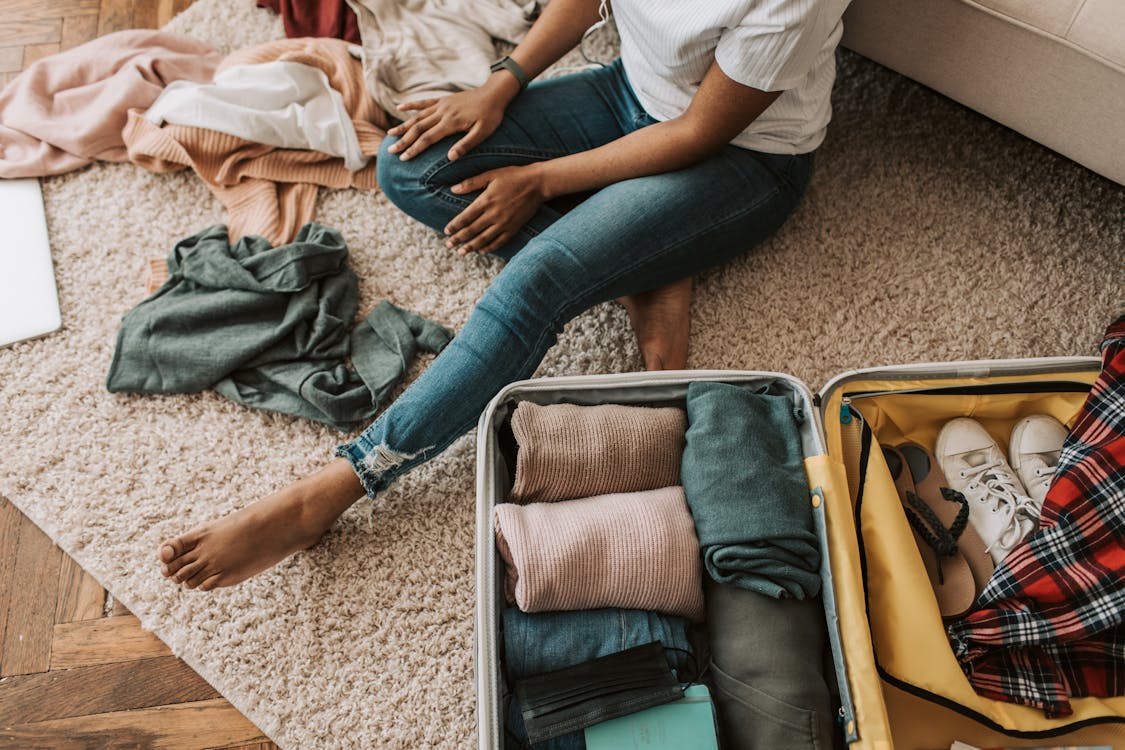 Love, Skye Lewis ❤
You can also follow me on Facebook, Twitter, Instagram, Twitch, and TikTok
Image source: Pexels