Just like us humans, dogs sometimes need variety when it comes to exercise. And they need to cool down too in the summer. So, why not combine both? Let me show you the benefits of swimming for your four-legged friend!
General health improvement
Swimming is a good workout for your dog, which will improve overall health. Think of reducing inflammation, strengthening heart and lung function, and improving metabolism. Swimming is also good for the skin because it improves circulation. Almost all muscle groups are used during swimming, making swimming a good and complete workout for your four-legged friend.
2. Good for joints
Just like with humans, swimming is not too taxing on the joints. Compared to land sports such as walking and running, swimming is much less taxing on the joints. In addition, your dog will have to make different movements while swimming, which improves your dog's mobility.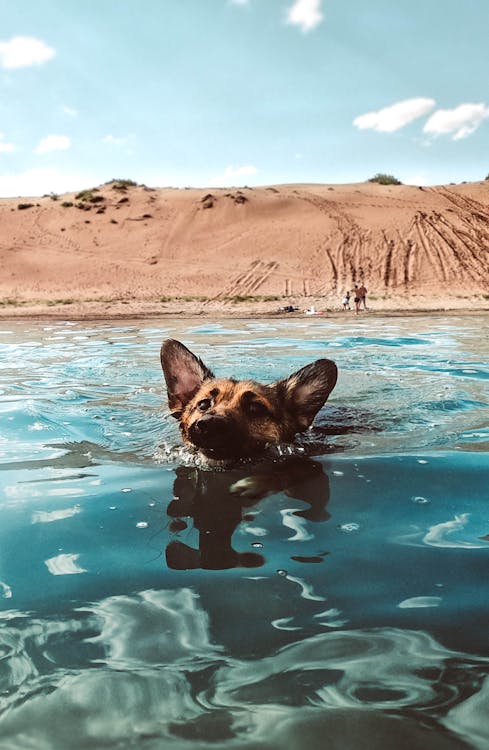 3. Less pain and stress
Swimming in warm water can be therapeutic for dogs. Joints become stronger and circulation improves. The warm water can soothe pain and reduce the risk of further injuries. Because swimming is a different form of exercise than walking, for example, your dog will probably get a lot of fun out of it. Your dog will feel happier and have fewer stress complaints.
4. Overweight
If your dog is overweight, swimming can be an excellent way to lose some weight. This reduces the chance that your dog's muscles will be overloaded, as would be the case during a walk/run.
Love, Skye Lewis ❤
You can also follow me on Facebook, Twitter, Instagram, Twitch, and TikTok
Image source: Pexels