I finished this game on stream last week and honestly couldn't wait to share my thoughts about this game. To catch you up to speed beforehand, the company that made this game is also the creator of Until Dawn and The Dark Pictures Anthology! Anyway, let's take a look at this game! Beware: SPOILER ALERT!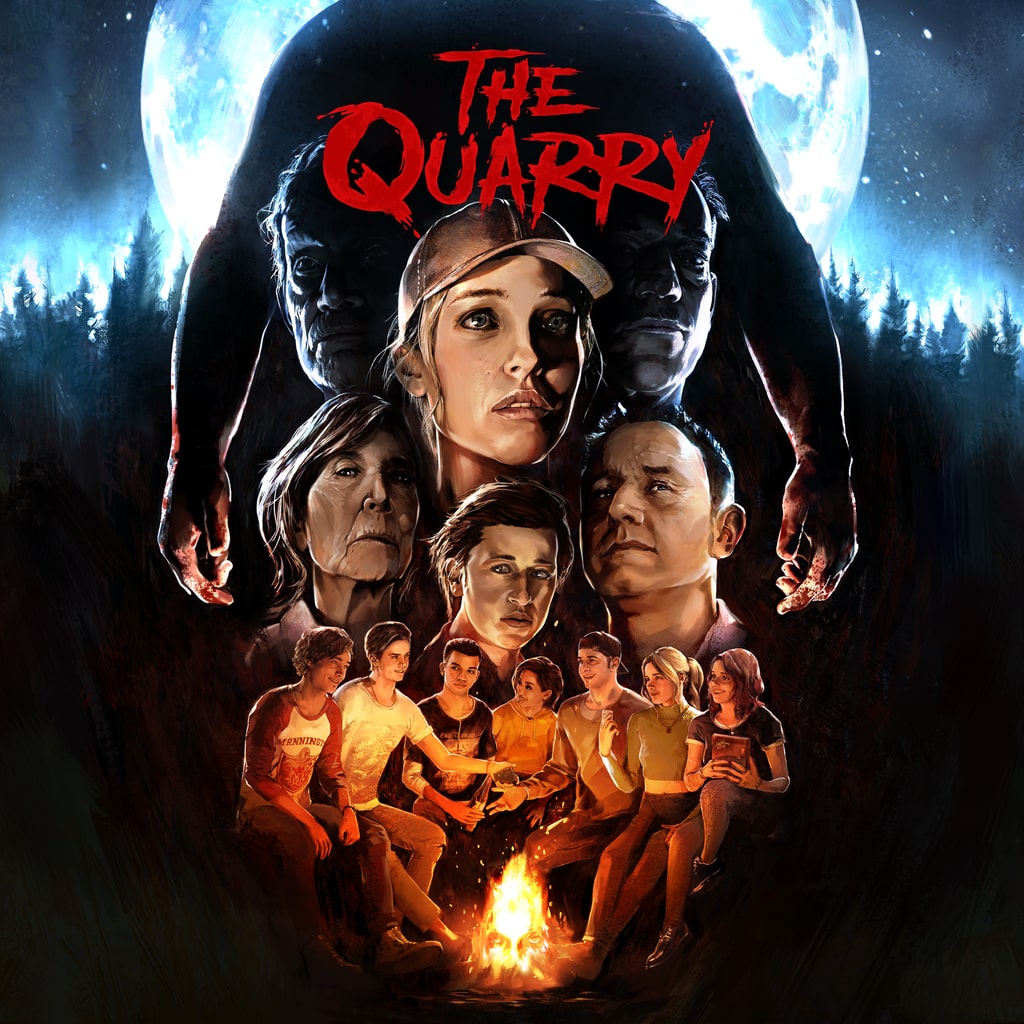 When the sun goes down on the last night of summer camp, nine teenage counselors are plunged into an unpredictable night of horror.
From left to right: you play as Nick, Dylan, Ryan, Kaitlyn, Jacob, Emma, and Abigail, and in a couple of scenes as Laura and Max. Depending on which choices you make throughout the game, it's mostly narratively designed up until the point where certain characters can die. After that, certain scenes wouldn't happen anymore if said character died, or the scene gets changed adding a different character in their place.
During the game, you mostly have two dialogue options. Either left, or right. There's, thank goodness, no such thing as head or heart choices. I absolutely hated that in The Dark Pictures Anthology. You also get way more time to make such decisions. I also hated the fact that you were given little time to make a dialogue choice, and now you can actually think more about it before making an impulse decision.
New this game, we have 'don't breathe' sequences. Honestly, the easiest thing I've ever had to do in terms of such game mechanics. Until Dawn was the hardest mechanic to me considering you had to keep the controller still, or you'd die. And in The Dark Pictures Anthology, you had to hit buttons at certain heart rate spikes. Not that hard, yet also kinda hard because some of those games have bugs in that sequence. It wasn't that challenging, so for players who aren't familiar with timed events, it works. For people like me, it can get a little boring, eventually.
As for QTEs, I was a bit bored by those. In their other games, it was always pushing a button, the same as most games that include QTE sections. Mostly, I'm used to pressing square, circle, triangle, and X. Moving your joystick in a certain direction, in this game, to me was way too easy and not challenging at all. I, purposefully, missed a couple to get certain endings, but they're not hard to miss. Like, really not hard to miss.
As for the menu where you can see which paths you've taken, or which clues and evidence you've found and collected, it's fairly easy to access this. I hate that I can't read any letters the way they were written. You can only read a tiny bit of 'clue discovery' information. Which, to me, is a huge let-down. Then, you also can't see how much your choices have impacted other people's relationships. You could see that in the first four games they developed, but not in this one. And I missed that dearly.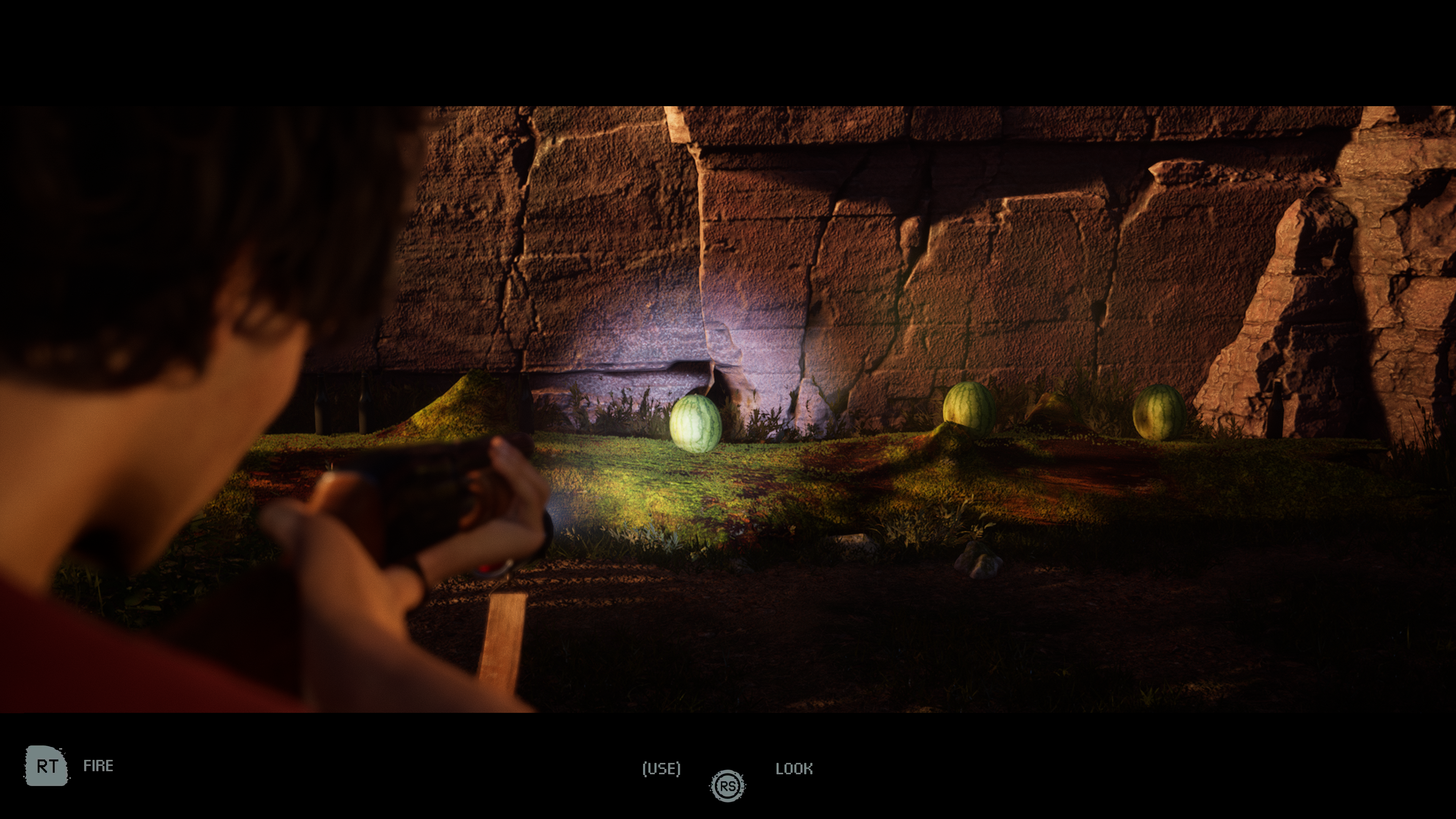 What I truly disliked about the game, was the shooting sequences. The camera movement was terrible, and you were given way too little time to even try and properly aim at whoever you were aiming at. I mean, why make everything else easy, then this ten times as hard. Anyway, the characters were way better designed and written than in previous games. Honestly, the best type of writing they've done thus far. I'll admit that after playing this game, my expectations for future games are much higher. On top of that, I felt like this game had much more background to it as well, a well-developed story in comparison with other games. But, the gameplay was way too easy for me, as I said before this section. Sure, aiming was terrible when it came to shooting, but the QTEs and the 'don't breathe' sequence were way too easy and thus not challenging at all. Kinda mixed on the gameplay experience, but I truly loved the story and characters.
End conclusion: yes, I recommend this game. I shall give The Quarry, 4 out of 5 stars!
Love, Skye Lewis ❤
You can also follow me on Facebook, Twitter, Instagram, Twitch, and TikTok