If you exercise a lot, you probably sweat a lot. That includes your hair getting all tangled up in your wet neck. You may not want to wash your hair every day, so try these tips instead!
Frequency
For many people, it's not a good idea to wash their hair every day. Even if you exercise a lot, you want to limit this as much as possible. Of course, you don't want to walk around with greasy hair, so how do you best approach this? It's recommended to take a good look at your hair type. If you have thin, straight hair, it may be a good idea to wash your hair every other day. That way your hair won't get too greasy. If you have a bit more wavy or curly hair, your scalp will be drier than average. You can then wash your hair once or twice a week. If you often exercise and don't like the idea of ​​not washing your hair after a workout, you can wet your hair and apply some conditioner if necessary. Try not to wash your hair daily. When your hair is wet, it breaks down much faster.
2. Hair products
If you wash your hair regularly, you should avoid shampoos with sulfates as much as possible. The purpose of sulfates is to thoroughly clean your hair, which disrupts the balance between scalp and hair. If you use a shampoo without sulfates, you may miss that nice clean feeling that a shampoo with sulfates does give you. Then what you can do is use a scalp scrub. You'll also experience that nice, clean feeling, but this is less harmful to your hair. You can also occasionally use a dry shampoo to bridge the period until your next hair wash day.
3. Hairstyle
A tight tail is often handy during a workout. That way, no annoying hairs fall on your face during your workout. However, such a tight tail isn't very good for your hair, because it breaks down faster. It's wiser to wear your hair in a loose bun or braid. You can also apply nourishing hair serum before you exercise. The heat in combination with the loose-fitting haircut allows the serum to penetrate the hair well.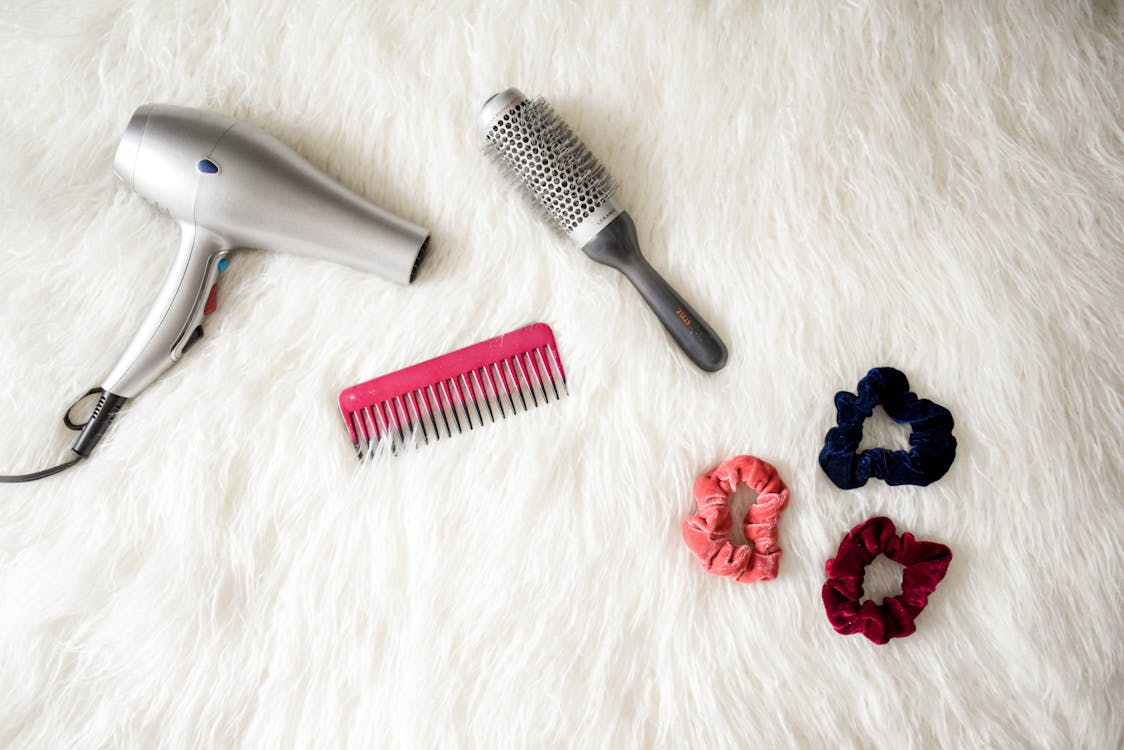 Love, Skye Lewis ❤
You can also follow me on Facebook, Twitter, Instagram, Twitch, and TikTok
Image source: Pexels