Have you planned a trip and have to fly by plane for quite a while? With these tips, you'll feel well-rested when you arrive at your destination!
Comfortable
First of all, it's important that you feel comfortable during the flight. So, make sure to wear loose-fitting clothing and wear several layers on top of each other. The temperature in a plane can fluctuate quite a bit, so you're never too hot or too cold. Wear as little makeup as possible, but do apply a moisturising cream, for example.
2. Facial care
I understand that you don't opt ​​for extensive facial care in a full plane, but it's nice to take a few products with you to take care of your face. For example, think of a moisturising cream and an eye mask (against bags and dark circles).
3. Rest enough
Not everyone can sleep well on a plane, but try to rest as much as possible. For example, listen to soothing music or a podcast. You can also use an eye mask to give your eyes a little more rest. A neck pillow can also provide comfort and make you fall asleep a bit easier. You can also use a cardigan or scarf as a pillow.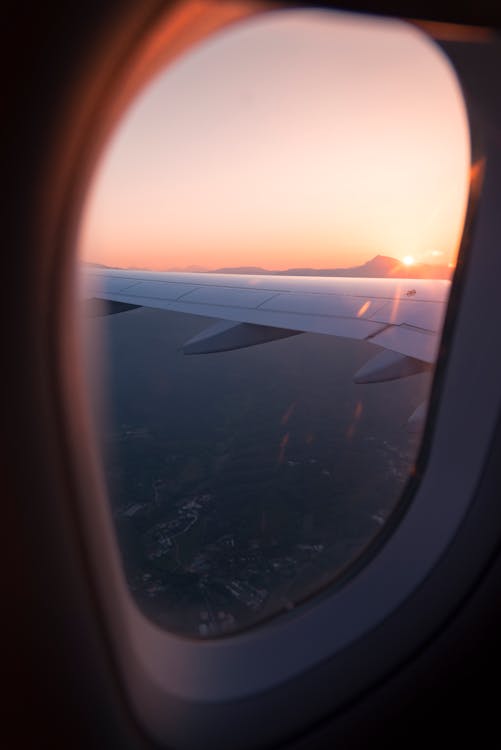 4. Downloading
If you can't sleep during the flight, it's nice to have some distractions. It's, therefore, useful to download some series and films on your laptop or tablet in advance. Alternate this with your favourite magazines and books. That way you'll certainly pass the time.
5. Hydration
During a flight, your body becomes dehydrated. Bring your own bottle of water and ask the flight attendant to refill it every now and then. Drink enough tea and water to keep your energy level up.
Love, Skye Lewis ❤
You can also follow me on Facebook, Twitter, Instagram, Twitch, and TikTok
Image source: Pexels