Many (wo)men feel insecure in a bikini or bathing/swimsuit. Some don't have the 'body type' for it, others hate a certain skin condition they might have. But you shouldn't be worried about any of that. How? These tips will boost your confidence!
Know your body
There are new trends in swimwear every year. One year everyone is wearing a bathing suit, while a year later small bikinis and trunks are being embraced. The most important question is and remains: in which clothing do you feel most comfortable? Try different types of swimwear. If you feel comfortable, you radiate this too.
2. Practice
This tip may seem a bit strange, but it really helps to practice at home. Wear your new swimwear at home and discover whether you feel comfortable with it. Do the laundry, watch a series and walk around the house. You'll soon notice whether you like this swimwear enough to wear on holiday.
3. Surroundings
Surround yourself with people you feel comfortable with. These people support you and love you just the way you are. Do you want to spend a day at the beach? Then go with people who mainly want to have fun and aren't so concerned with their appearance.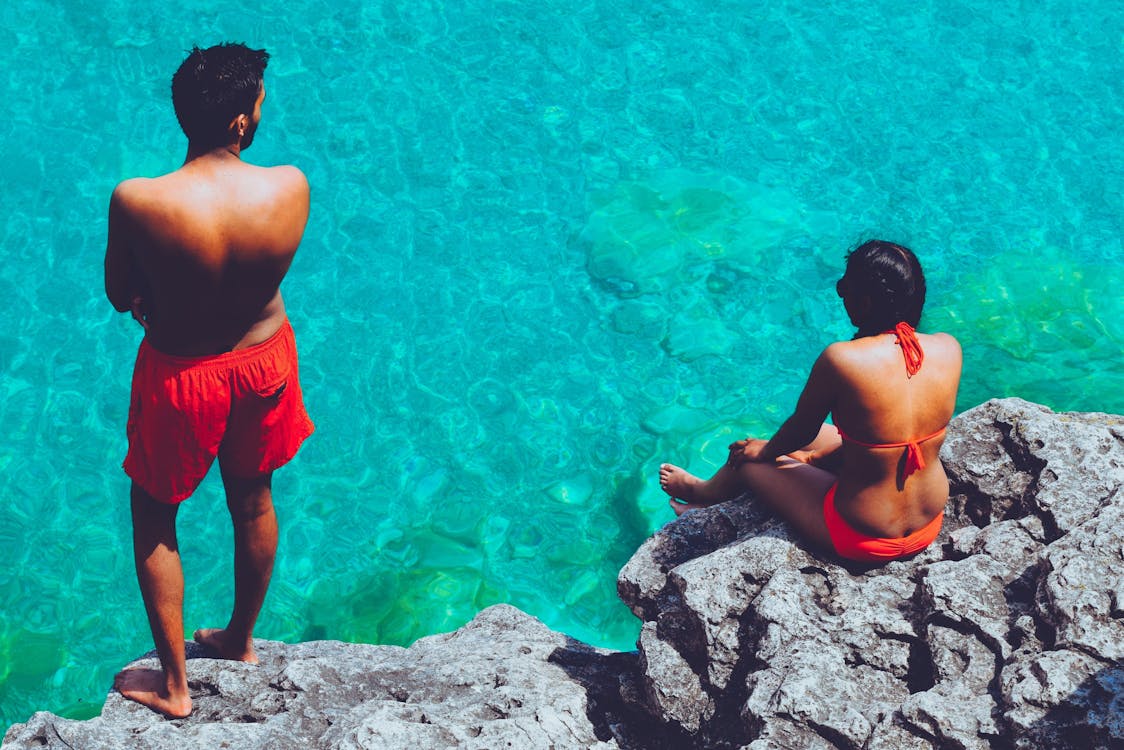 4. Swimwear body
Perhaps you expect your body to look a certain way in the summer and only then dare to wear swimwear. Remember that every body is suitable for swimwear. Don't shy away from situations because you feel like your body isn't pretty or slim enough. Instead, try to focus on the memories you make with your friends and family. Praise yourself if you succeed.
5. Accessories
When you walk from the beach to a beach club or when you parade by the pool on vacation, you may feel a bit watched or insecure in your swimwear. Make sure you have easy clothes with you and nice accessories to feel a little more confident.
Love, Skye Lewis ❤
You can also follow me on Facebook, Twitter, Instagram, Twitch, and TikTok
Image source: Pexels