A job, relationship, children, a home; in short, completely settled. Busy with anything and everything but hardly any time for yourself. Secretly, very occasionally, you long for the days when you were still single. So, make that spontaneous decision. Take vacation days, arrange a babysitter, and go!
Close to home
When it's the first time that you travel alone, it's understandable that you're a bit anxious about this. Of course, everyone dreams of distant destinations, but you should first try and see whether traveling alone is something for you. Start with a short trip of a few days. This doesn't necessarily have to be abroad; there are also plenty of options close to home. Do you want to go a little further from home? Take the train and visit beautiful cities like Prague, Brussels, Paris, London, or Milan. Cheap hotels or hostels can be found everywhere. The big advantage of a hostel is that you can easily get to know other people who also travel alone. And maybe you'll find a buddy who wants to explore the city with you.
2. Meet new people
When the short trip has gone well, you can go longer and further away. The so-called backpacking is highly recommended. Little luggage isn't only useful when travelling, but it's also good for your self-confidence. You'll see that in you'll connect with other backpackers in no time, and maybe make friends for life. Are you self-employed and do you want to promote your own company on the go? Then have ballpoint pens printed and hand them out to your fellow travellers or to the locals of the country where you're at, at that moment. To ensure that everyone can write down all unforgettable travel experiences, you also have printed notebooks. Who knows where the encounters with all these new people may lead.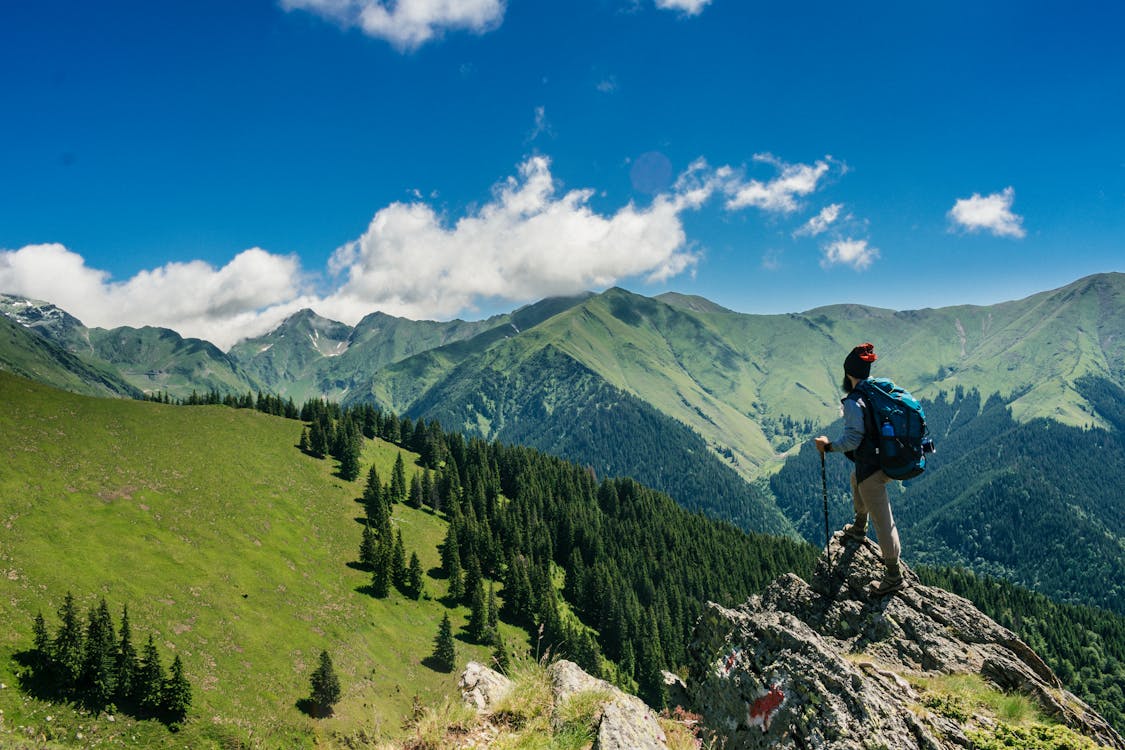 3. Follow your intuition
Even though you may have already reserved a place to sleep in advance; if you don't feel good about it, it's better to look for something else. Follow your gut feeling when you don't trust certain people or locations. If something or someone doesn't feel safe, leave. If you adapt to the customs of the country where you're staying, you'll see that you have few problems. You become a lot more confident, recharge your energy and ensure fun encounters. The final conclusion? Take the risk to travel alone!
Love, Skye Lewis ❤
You can also follow me on Facebook, Twitter, Instagram, Twitch, and TikTok
Image source: Pexels