Cheesecake is the best cake to eat during the summer. This creamy lemon cheesecake with a butter cake bottom is arguably the best cheesecake you'll ever make! At least, I hope it will be!
Ingredients:
150 grams of sugar
150 grams of unsalted butter
0.5 teaspoon of vanilla extract
1 egg
A pinch of salt
190 grams of flour
10 gelatin sheets
1000 grams of whole lemon curd
500 ml whipped cream
2 sachets of vanilla sugar
100 ml milk
Strawberries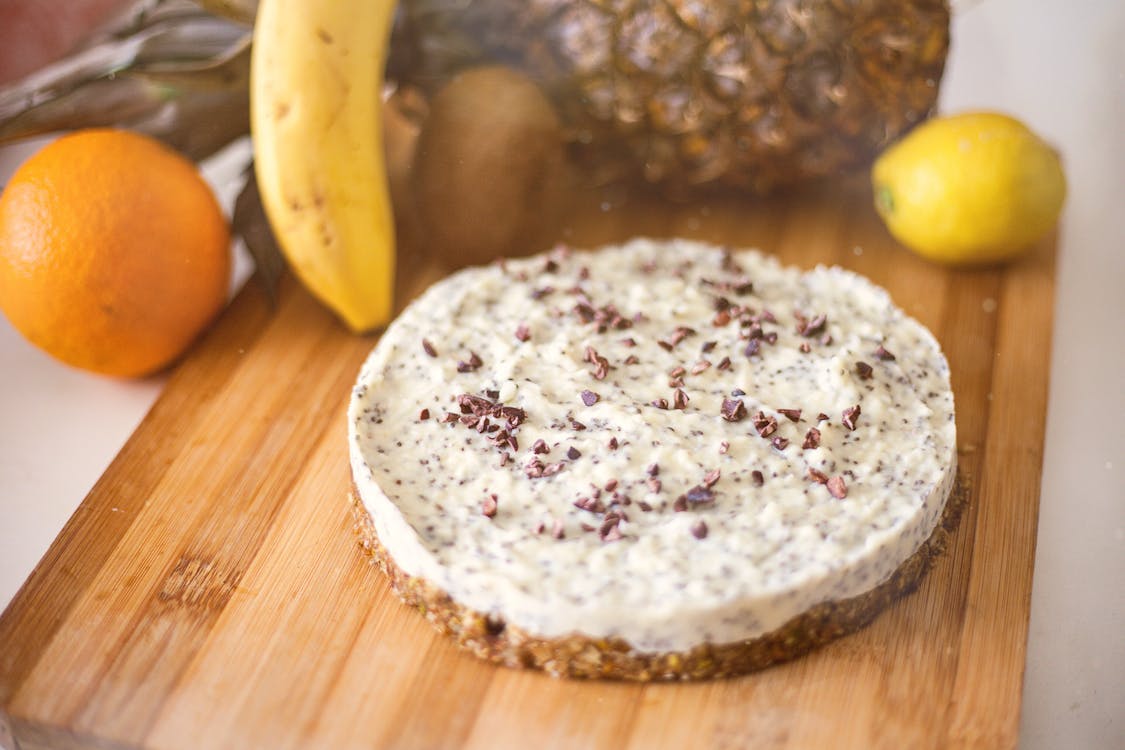 What to do:
For the base, mix the butter and sugar in a bowl until creamy. Add the vanilla extract, egg, and a pinch of salt. Then add the flour and knead it into a cohesive dough.
Press the dough into a springform pan lined with baking paper (24 cm). Tip: you can use the back of a spoon to smooth out the dough in the springform pan. Moisten it under the tap so that it doesn't stick to the dough.
Bake the butter cake for 20-25 minutes at 180°C (top and bottom heat), until lightly browned. Then remove from the oven and let cool completely.
Soak the gelatine sheets in a bowl of water for 10 minutes.
Put the whole lemon curd in a bowl. In a second bowl, whip the cream with the vanilla sugar until stiff. Put half of the whipped cream in a piping bag and put it in the fridge.
Heat the milk over low heat. Squeeze out the gelatine sheets and dissolve in the milk while stirring. Remove from heat and let the mixture cool slightly. Add it to the curd in a thin stream while mixing.
Fold the other half of the whipped cream into the mixture. Pour the mixture onto the cooled bottom. Let the cake set in the fridge for at least 3 hours.
Use the piping bag with whipped cream to decorate the cake and serve with fresh strawberries.
Love, Skye Lewis ❤
You can also follow me on Facebook, Twitter, Instagram, Twitch, and TikTok
Image source: Pexels