I watch a lot of films, though not always in the cinema. I'm a very picky person when it comes to films. But, I wanna share the films that I recommend or would want to watch. So, shall we take a look at which films I picked this time?
Morbius
Biochemist Michael Morbius tries to cure himself of a rare blood disease, but he inadvertently infects himself with a form of vampirism instead.
2. Doctor Strange in the Multiverse of Madness
Dr. Stephen Strange casts a forbidden spell that opens the doorway to the multiverse, including alternate versions of himself, whose threat to humanity is too great for the combined forces of Strange, Wong, and Wanda Maximoff.
3. The Northman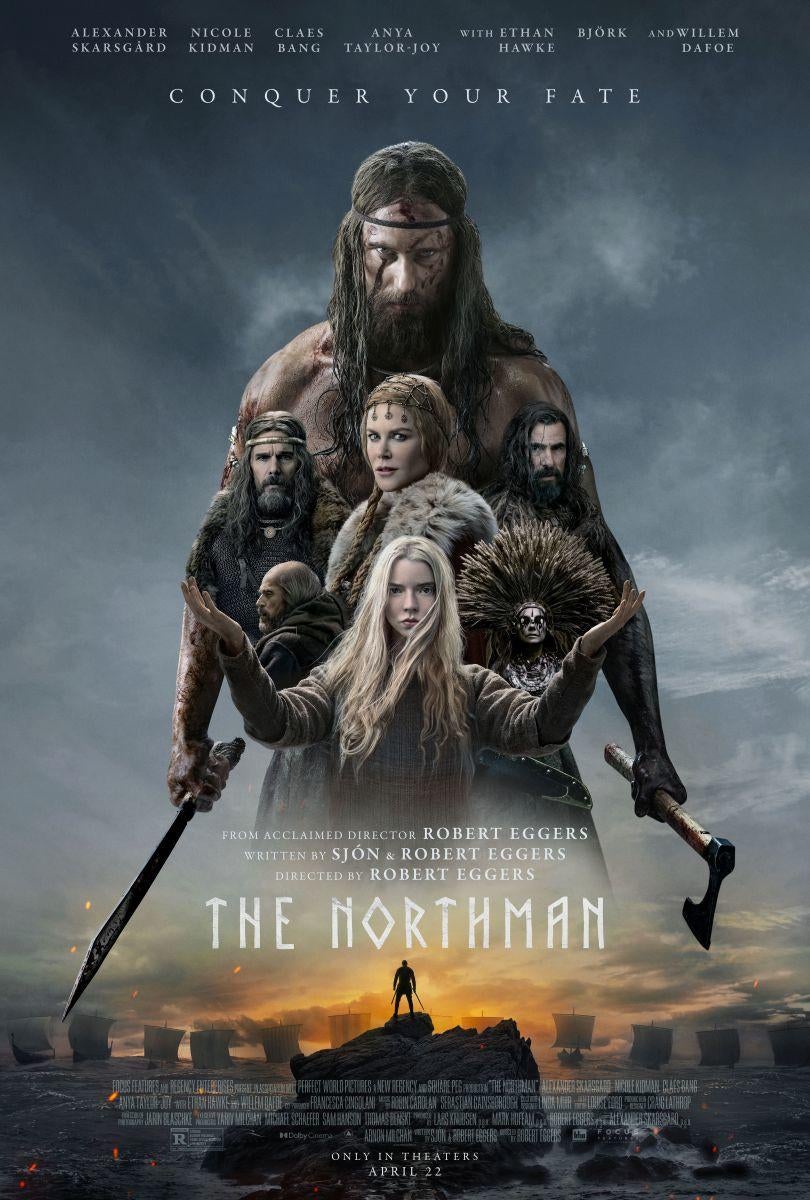 Prince Amleth is on the verge of becoming a man when his father is brutally murdered by his uncle, who kidnaps the boy's mother. Two decades later, Amleth is now a Viking who raids Slavic villages. He soon meets a seeress who reminds him of his vow — save his mother, kill his uncle, avenge his father.
4. Code 8
A super-powered construction worker falls in with a group of criminals in order to raise the funds to help his ill mother.
5. Munich: The Edge of War
A British diplomat travels to Munich in the run-up to World War II, where a former classmate of his from Oxford is also en route, but is working for the German government.
Sit down on the couch with some snacks or visit your local cinema. But regardless: enjoy these films!
Love, Skye Lewis/Deem ❤
You can also follow me on Facebook, Twitter, Instagram, Twitch, and TikTok