Looking for inspiration for a trip or just dreaming away at the beautiful pictures of certain beaches? According to experts, these places are the most beautiful beaches in the world to go for a swim, take a walk or enjoy the view from your towel!
Navagio Beach, Shipwreck Beach, Zakynthos (Greece)
The most beautiful beach in the world isn't even that far from home! This beautiful beach on the Greek island of Zakynthos is known for the old shipwreck in the middle of the white beach. The pebble beach is located in a bay between high rocks. You can reach the beach by boat or enjoy the amazing view on top of the rocks.
2. Whitehaven Beach, Whitsunday Island (Australia)
You have to make a long trip for it, but once you do, you'll be in one of the most beautiful places in the world. Whitehaven Beach on the east coast of Australia is considered by many to be the most beautiful beach on earth. The best way to reach the beach is by boat from Airlie Beach, which also makes for a fantastic trip.
3. Hidden Beach, El Nido (Philippines)
El Nido is located in the north of the Philippine Palawan. A popular tourist spot on the island and for a good reason. From here you can visit the beautiful beaches and islands of this region with white beaches, clear blue water, rocks, and lagoons.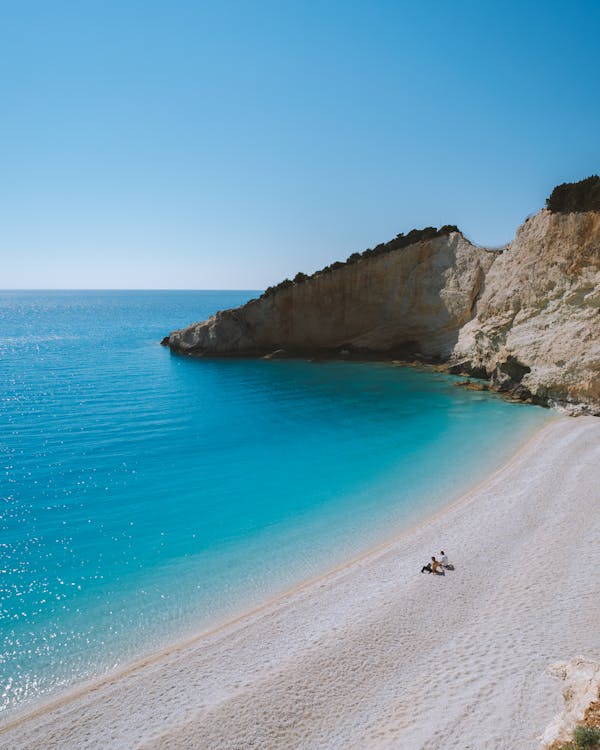 4. Baía Do Sancho (Brasil)
Fernando de Noronha is a group of small islands in the Atlantic Ocean about 350 kilometres off the Brazilian coast. Only 400 tourists are allowed here every day to preserve the beautiful nature. The picturesque Baía do Sancho is a secluded beach that you can reach by boat.
5. Tulum, Mexico
Tulum is located on the east coast of Mexico's Yucatán Peninsula. This place has the best of both worlds: beautiful snow-white sandy beaches with palm trees and special ancient ruins of the former Mayan city on the same coast.
Love Skye Lewis/Deem ❤
You can also follow me on Facebook, Twitter, Instagram, Twitch, and TikTok
Image source: Pexels