Reading is of course very good for you in general, but don't forget to take a pile of books with you on holiday. Why? Well, let me tell you why!
Fun
Sometimes the journey to your destination can feel like it takes forever. A book offers the perfect distraction. This makes the journey seem shorter and reading keeps you active. So, put your phone down and let yourself be carried away by the characters and the storyline of the book.
2. Company
Especially if you're travelling alone, it can be an excellent idea to have some books in your suitcase. You can take a book to a restaurant or cafe. Who says you always need someone else to have a good time? In addition, reading is also very relaxing.
3. Active brain
There will always come a time during your holiday when you get bored. No matter how beautiful the environment is, your brain gets bored. Reading a book can then provide the solution. While you enjoy the beautiful surroundings, you also enjoy the book you're reading. Ideal outcome!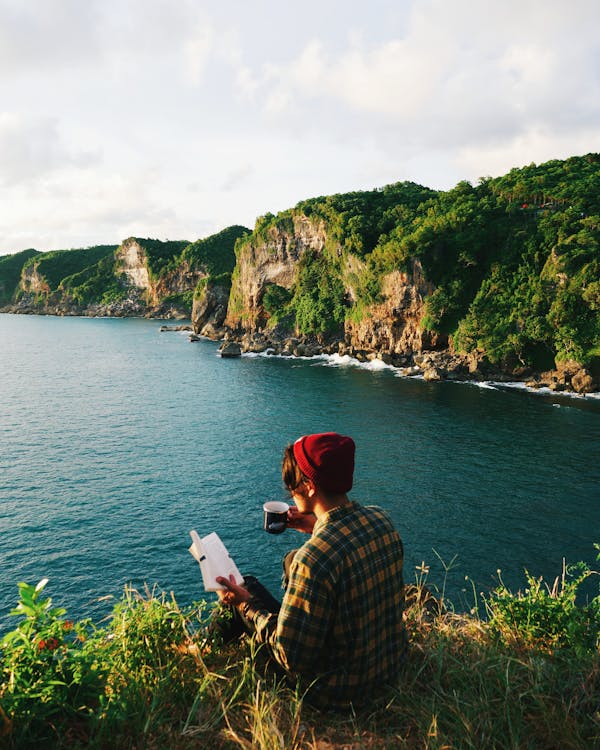 4. Country related
Some people like to read books about the place(s) they travel to. Words are powerful and help you look at the environment in a different way. You can choose an informative book, but also a novel that takes place in your holiday country. It can also help you to learn some local sentences that'll come in handy!
5. Concentration
To be able to follow a story, your concentration must be good. By reading, you actually train your cognitive functions. Your memory is stimulated and your concentration skills are trained.
Love, Skye Lewis/Deem ❤
You can also follow me on Facebook, Twitter, Instagram, Twitch, and TikTok
Image source: Pexels