Once you have a can of dry shampoo, you can't go on a day without using it. Although it doesn't always seem to do its job well. But is that due to the product or are you doing something wrong yourself?
Do's
One of the keys to success is leaving your dry shampoo in your hair for a long time. So, you can safely apply it in the evening before going to bed, and then wake up with a fresh hairdo.
The rule is to let your applied dry shampoo soak in for at least a few minutes before brushing your hair out again, preferably about 5 minutes.
Massage your hair as if you were using real shampoo. This ensures the best results, and you know for sure that you're getting it in all the right places.
Use it on time. Don't let it take too long after your wash before reaching for your dry shampoo. It's better to prevent and if you want to avoid those oily hair days, you better be ahead of the curve.
Don'ts
As I mentioned before, it's good to take your time when applying dry shampoo. So, wait with brushing (after massaging) until you're sure that it has done its job.
Do not delay washing your hair for too long, otherwise you can suffer from clogged sebaceous glands. This can eventually cause cysts and you don't want that, so be careful.
Always read the user manual carefully. Keep the right distance between the spray and your scalp. Divide your hair into sections and make sure to treat all areas well for best results.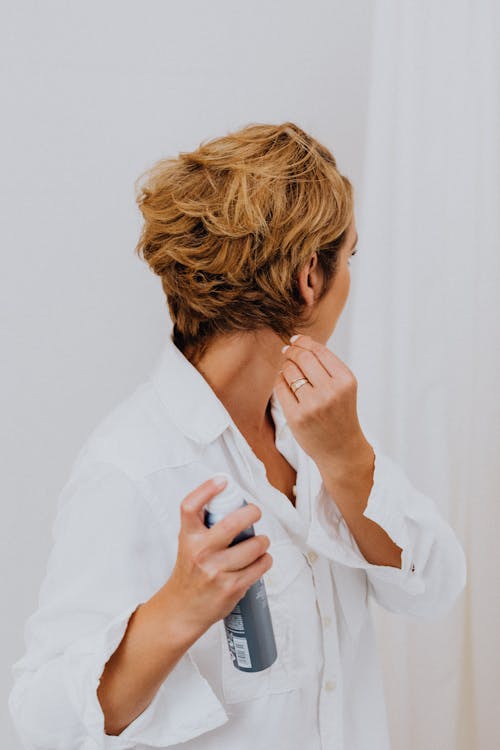 Love, Skye Lewis/Deem ❤
You can also follow me on Facebook, Twitter, Instagram, Twitch, and TikTok
Image source: Pexels