My friend Ashley works in a massage centre and asked if she could write a post on my blog to raise more positivity for hot stone massages. Who am I to deny her that? So, here comes the article!
Muscles
During a hot stone massage, warm stones are placed on specific parts of your body. This heat causes muscle tension and muscle pain to decrease. The blood flow to the pain area is improved, allowing it to recover faster. The flexibility of the muscles is also increased.
2. Stress and fear
Research shows that a massage of ten to fifteen minutes greatly reduces feelings of stress. Annoying feelings of fear also disappear into the background during a relaxing massage.
3. Sleep
A 2006 study showed that a massage often works just as well as sleeping medication. You could see it as a healthy alternative. Especially a back massage would promote a good night's sleep. A massage also makes you more active and alert.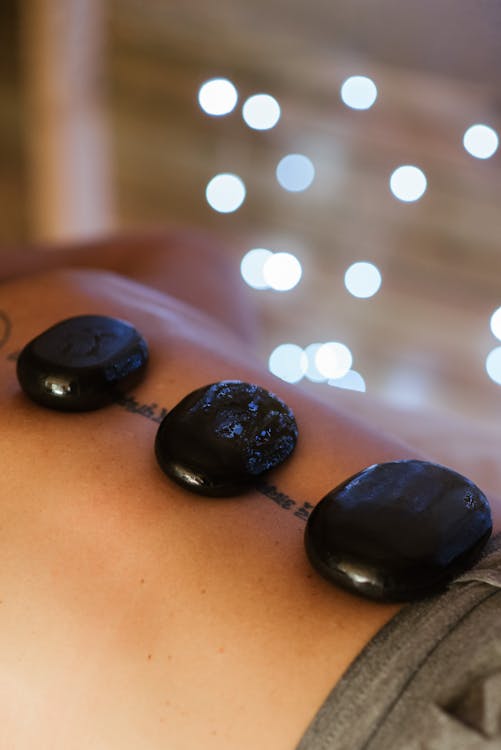 4. Fibromyalgia
People with fibromyalgia can benefit from a hot stone massage. Research has shown that a massage reduces certain complaints in people who suffer from fibromyalgia. These people slept better and had fewer pressure points, compared to a group of people with fibromyalgia who were offered relaxation therapy.
5. Immune system
A massage isn't only very relaxing but also gives your immune system a boost. According to a 2010 Swedish study, a massage would have a direct positive effect on the immune system. For example, in this study, blood was taken before and after the massage. After the massage, there was less antidiuretic hormone (ADH) in the blood. This hormone has an effect on blood pressure, amongst other things.
Love, Skye Lewis/Deem ❤
You can also follow me on Facebook, Twitter, Instagram, Twitch, and TikTok
Image source: Pexels