Baking biscuits/cookies? That's child's play, or so you'd think. But make no mistake, there are actually a few mistakes that almost every person makes while baking this delicious snack. I say we take a look at them to avoid them from happening again!
Dough not in the fridge
Why does dough (almost) always have to rest in the fridge before you can bake it? Patience is a virtue, as it turns out because letting the dough rest makes your biscuits/cookies tastier. Flavourings such as cinnamon or gingerbread spices, for example, are well absorbed. It also improves the structure and prevents biscuits/cookies from spreading too far during baking. The colder the dough, the better the result. But of course, such a cooled ball of dough doesn't work very well. Don't make a ball of it before you put it in the fridge, but a slice. Then you can immediately start rolling out after cooling.
2. Sticky dough
Once you start rolling out, it's important to keep your rolling pin from sticking to the dough. You do this by dusting the dough with flour. You can also place it between two sheets of baking paper so that no extra flour gets into your dough.
3. Tray back in the oven
After rolling out it's time to cut out and bake the biscuits/cookies. And here too you can easily go wrong. Biscuits/cookies always come out of the oven soft, so you can be tempted to slide the baking tray back into the oven. Don't! You should be able to rely on the recipe, otherwise, use your eyes: are the edges of your biscuits/cookies golden brown? Then they're good. Remove them from the oven and let them cool on the baking tray for a few minutes, then they'll quickly firm up or crisp up. Once you've completed this whole process, you probably now have a huge baking tray full of baked biscuits/cookies in front of you. Fortunately, biscuits/cookies can be stored for a long time. At least if there's anything left.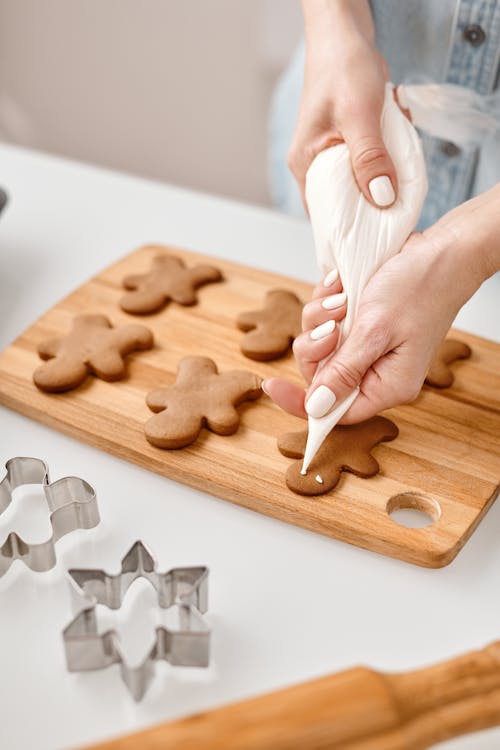 Love Skye Lewis/Deem ❤
You can also follow me on Facebook, Twitter, Instagram, Twitch, and TikTok
Image source: Pexels