Maggie is back at it again with a post about nails! And today's post is all about stains caused by nail polish. She's got some tips to get rid of those stains, no matter the material and colour!
On your clothes
You have just bought a new, beautiful white blazer, and there's already a stain on it. And not just a normal stain, no. It's a nail polish stain. Don't panic, you can easily remove these stains with acetone-free nail polish remover. Do you find that too risky? You can also use hairspray. Just spray, wait 30 seconds and throw it in the washing machine.
2. On the couch
Some are only too happy to do their nails on the couch. Lazy, with their favourite series in the background. Until the moment that things go wrong and their nail polish is everywhere, except on their nails. The solution? Apply hairspray and pull the nail polish off with plucking movements. Easy as that.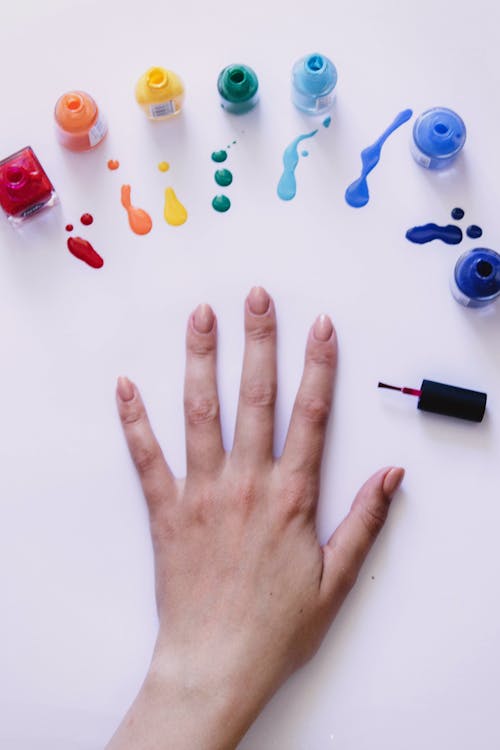 3. On the carpet
A real nightmare for everyone who paints nails: spilling it on the carpet. How do you fix it? Easy peasy lemon squeezy. Spray a little perfume or deodorant with alcohol on the dried stain, then you can dab it out with an absorbent cloth. You may have to repeat it a few times to get the stain right.
4. On your nails
You might be thinking: a nail polish stain on your nails? But that's where it should be, right? True, but you may want to get your nail polish off your nails, but no longer have nail polish remover at home. Then apply a layer of (transparent) nail polish over the painted nail, so you can rub it off right away.
Love, Skye Lewis/Deem ❤
You can also follow me on Facebook, Twitter, Instagram, Twitch, and TikTok
Image source: Pexels