We all love KitKat: "Have a break." And what better way to do that than with a real KitKat milkshake? This delicious recipe is ready in no time!
Ingredients (for 1 milkshake)
1,5 KitKat bar (6 sticks)
2,5 tablespoons of vanilla ice cream
150 ml of almond milk
Whipped cream (topping)
Chocolate sauce (topping)
What you need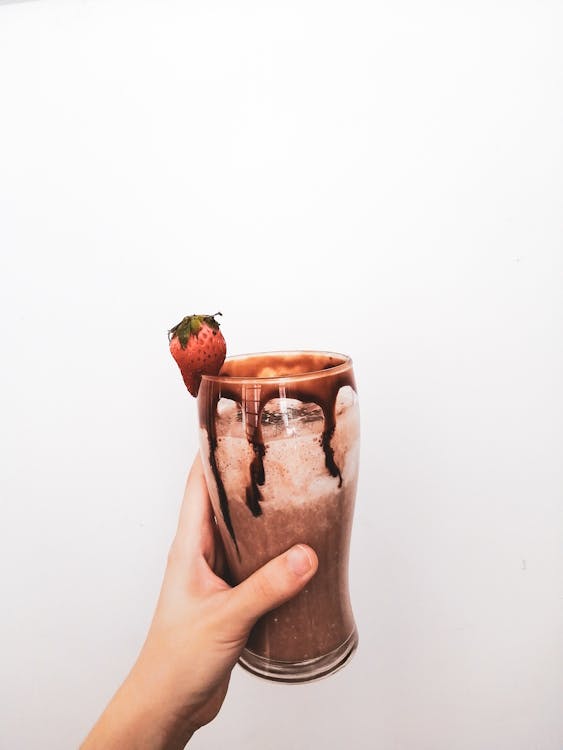 How to make it
Break the KitKats into small pieces and make sure to save 1 stick for garnishing!
Put the KitKat pieces in the blender and add the milk and ice cream.
Blend the mixture until all the pieces are gone. (Believe me, that doesn't drink very well when you use a straw).
Pour the milkshake into the large glass and add some whipped cream on top. (Tip, use fresh whipped cream!)
Put the straw and the remaining KitKat stick in the milkshake and garnish with some delicious chocolate sauce.
You won't drink it right away? Then put it in the fridge!
Love, Deem/Skye Lewis ❤
You can also follow me on Facebook, Twitter, Instagram, Twitch and TikTok
Images source: Pexels