Remember my friend Maggie, the makeup guru? Well, she's back at it again! Summer is definitely here, high temperatures everywhere. And often, your makeup melts off your face. And that's where Maggie comes in. Because she has tips to avoid that from happening!
Check cleaning
When you use an oil-based cleanse or a balm in the morning, your skin will feel soft, but maybe a little slippery. This means that anything you put on after that will have less grip. Therefore, on hot days, opt for micellar water or a foaming gel that you rinse off with lukewarm water.
2. Light skincare
Your skin doesn't need heavy or rich creams in the summer. A light, oil-free moisturizer with, for example, hyaluronic acid is sufficient, this also works well if you have dehydrated or dry skin. The advantage is that it retracts quickly.
3. Don't forget SPF
Also choose a light SPF formula, a gel often has a lighter texture than a cream. You can of course also opt for a (tinted) day cream with SPF, such as a BB cream or CC cream. You actually have three layers in a product: your care, foundation and SPF.
4. Wait before applying makeup
Don't apply your makeup immediately after your skin care, but let it soak in for a while. The absorption through the skin takes about two to three minutes. In the meantime, you can brush your teeth, for example.
5. Primer
While as few layers as possible is the best basis for long-lasting summer makeup, you can add a (matting) primer after your moisturizer and SPF (or before your BB and CC cream). Some primers even have an SPF so you don't have to apply it anymore. The advantage of a primer is that it gives the makeup more grip. Often ingredients are also added that keep the sebum production under control so that your make-up doesn't shine. Also, apply a little bit of primer to your eyelids.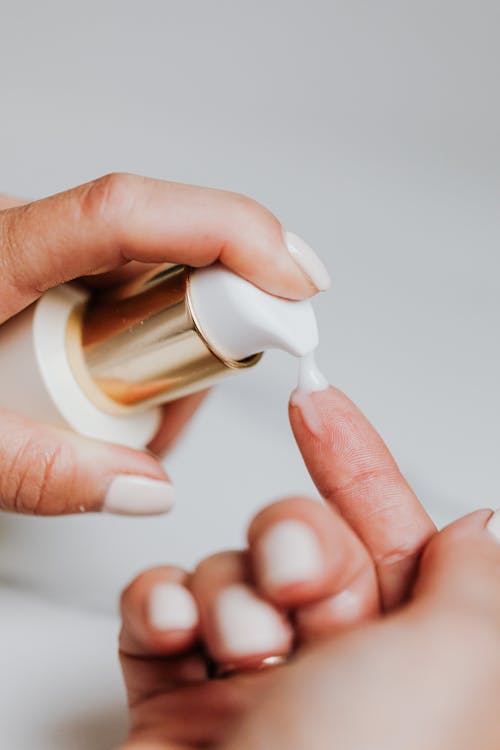 6. Keep it light
A tinted day cream or BB/CC cream is a good option instead of a foundation. If you prefer to use a foundation, choose a mineral powder foundation or a water-based foundation. These won't 'melt' as quickly as a creamy cream-based foundation.
7. Oil blotting papers
The best way to remove sebum and sweat from your face is with so-called oil blotting papers or oil blotting powder. You can apply a regular powder, but there's a good chance that your makeup will smudge. The trick is to absorb sebum and sweat by pressing a special paper or sponge onto your skin. Dab your forehead, T-zone and cheeks with this and your makeup will look fresh again.
8. Pick powder
From eyeshadows to blushes and bronzers, in powder form they have just a little more 'staying power' in the heat than a cream formula. If you moisten the makeup brush beforehand with a little water or a setting spray, the powder adheres even better to your skin. By the way, don't get the brush soaking wet: a little damp is fine and wipe the brush with a clean tissue afterwards.
9. Primer and eyelids
Your forehead will glow because of the heat and strangely enough, that often happens to your eyelids as well. You can prevent that with a little primer or a special makeup primer for your eyes. It also ensures that your eyeliner, eyeshadow and mascara stay in place much better, without smudging or accumulating in lines. To make sure your liquid eyeliner stays in place, apply the same powder shade over the eyeliner after it dries.
10. Setting Spray
It sounds very contradictory: spraying a liquid over your makeup. Because then you dilute everything and it still drips off your face? Fortunately not, a setting spray works really well if you want to fixate your makeup. The trick is to keep moving the spray so that you don't spray too much moisture on the same spot. Hold the spray about 20 to 25 centimeters from your face and quickly spray in the shape of the letter X, the letter T and the letter O.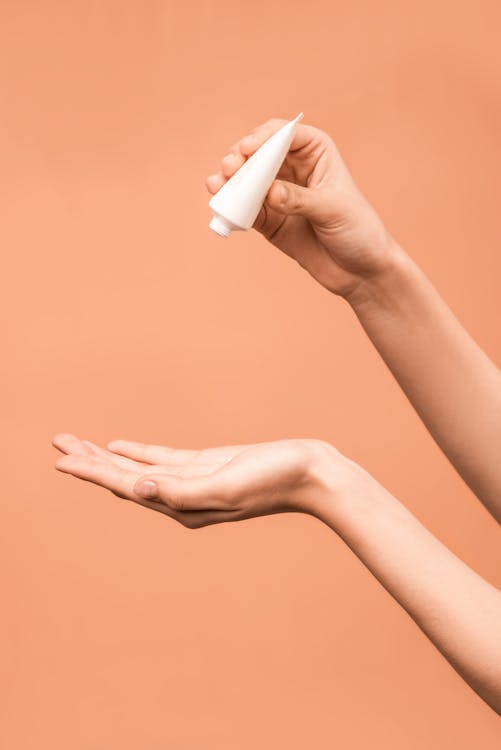 Love, Deem/Skye Lewis ❤
You can also follow me on Facebook, Twitter, Instagram, Twitch and TikTok
Images source: Pexels