Do you have a real sweet tooth? Does it look like you're made of sugar because you consume it so much? Trust me: then you'll undoubtedly recognise yourself in these five things!
Rather desserts than main dishes
While everyone is always looking forward to the delicious dinner, you would prefer to start with a dessert. In fact, you don't necessarily have to get your dinner, as long as you get your dessert. And preferably something as sweet as possible, of course. After all, you don't have a sweet tooth for nothing!
2. No savory toppings
I don't have to ask you what you prefer to put on your bread. You eat savory toppings such as meats and cheese every now and then, but you'd rather prefer to eat everything that's as sweet as possible. Sprinkles, jam, apple syrup, chocolate spread, you name it.
3. Cravings
Even if you have or are about to have your period, your cravings are very clear: you're craving sweets! Chocolate, sweet popcorn, cookies, candies, it can't be sweet enough for you. You prefer to curl up on the sofa with a blanket, a cup of tea (or hot chocolate) and your stock of sweets and watch your favourite Netflix series.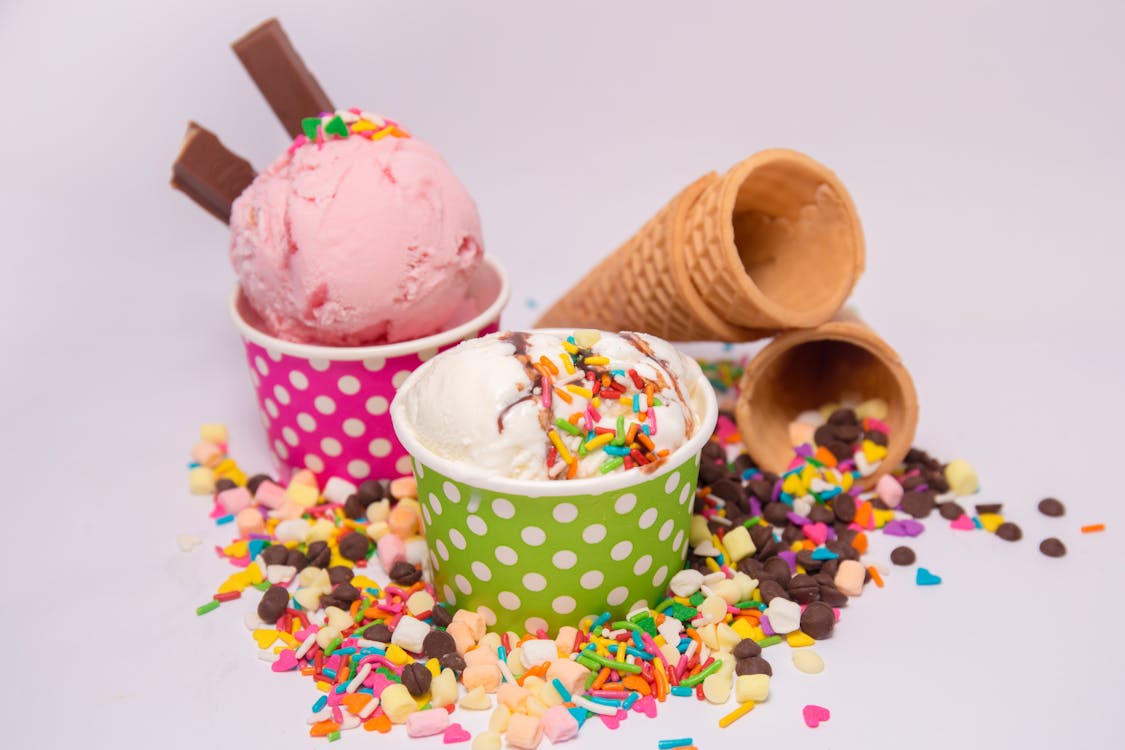 4. Sugar cubes everywhere
If you have a sweet tooth, you absolutely can't live without sugar (cubes). You put them in your tea, coffee and you would prefer to eat them separately. But that might be going a bit too far. At least your visitors don't have to worry, because you always have enough sugar cubes in the house to serve them tea and coffee.
5. Not nauseous
After all these years of eating a whole supply of sweets, one thing is certain: you definitely don't get nauseous easily. In fact: your stomach can take a lot, because you're used to all those sweet snacks by now. You have a real sweet tooth and can therefore continue to eat sweets.
Love, Deem/Skye Lewis ❤
You can also follow me on Facebook, Twitter, Instagram, Twitch and TikTok
Image source: Pexels