There are two things that a lot of people love in this world: coffee and Nutella. Now, I found a recipe that combines the two and thought: why not share this with my readers? There might be someone amongst you who truly loves both. And if that's the case, you're in for a real treat!
Ingredients
165 ml hazelnut rice milk
5 tablespoons of Nutella
Unroasted hazelnuts
100 ml espresso
Ice cubes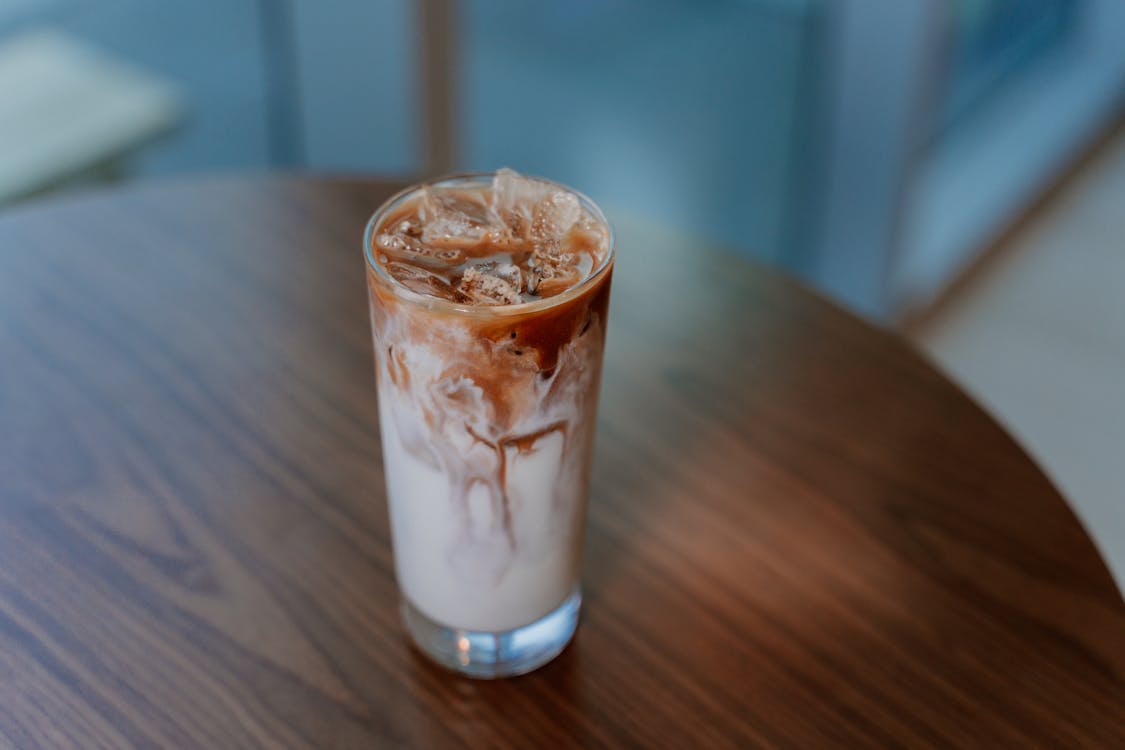 How to make it
Put 1/10 of the hazelnut rice milk together with half of the Nutella in a pan and let it melt. You then divide this mixture over the inside of two glasses.
Chop the hazelnuts and roast them for 2 minutes in a frying pan without oil or butter.
Now put the espresso, the remaining hazelnut drink, Nutella and the ice cubes in a blender. Mix the ingredients until smooth.
Now divide your iced coffee between the two glasses and garnish with the roasted hazelnuts.
Love, Deem/Skye Lewis ❤
You can also follow me on Facebook, Twitter, Instagram, Twitch and TikTok
Image source: Pexels