A sustainable wardrobe naturally starts when you stop buying new clothes. But how can you make the clothes you already own last longer? Maybe there's a stain in your pants that won't go out? Or has your sweater shrunk in the wash, but it's still too much fun to say goodbye to? Don't throw away your items, fix them! With these tips you can fix your own clothes and renew them, so that you can enjoy them for years to come!
Sleeves too short
Cut a piece off it and turn it into a sleeveless top or use the sleeves of an old blouse and attach them to the inside of the short sleeves. Or simply change the entire sleeve for a completely new look.
2. Small hole or stain
A decoration item is all you need to hide small holes or stains super fast. Attach a brooch, button or patch over the hole or stain, and you're done! Extra advantage: your clothes get a personal touch.
3. Sick of maxi dress
Turn it into a mini dress! You can easily do this without a sewing machine: you cut a piece of your maxi dress and sew the hem by hand.
4. Broken zipper
Attach a rubber band or key ring to the zipper and tie it around the button to prevent the zipper from going loose all the time.
5. Fraying at the end (jeans)
You can easily make it yourself with scissors, a needle and a washing machine! If your jeans have a seam, cut it off first. Then cut further to your own taste. Use a needle to pull the fraying out of the fabric one by one. Take it slow and think of it as a meditative effort – creating the perfect frayed hem takes some time. After washing and wearing it will become more and more beautiful.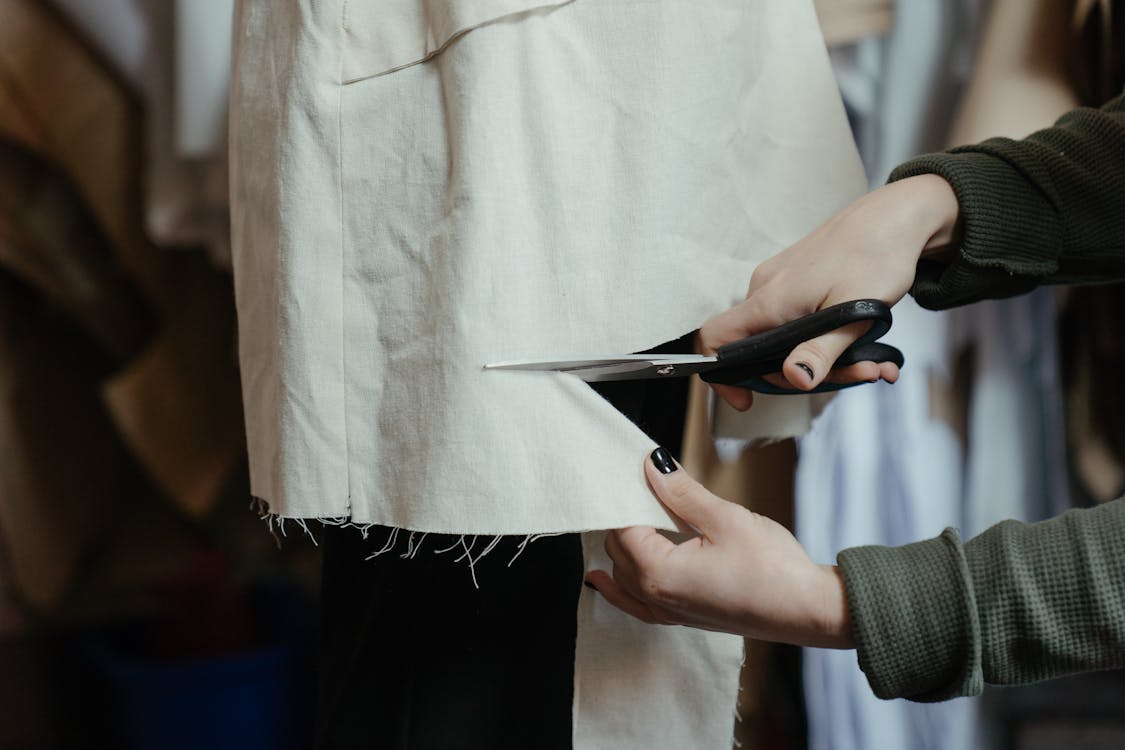 6. Boring jacket
Express yourself by painting your favourite quote on the back of your jacket. You can do this off the cuff, or stick it on your jacket with tape first and mark the contours. Then paint the letters with a brush and fabric paint. Let the paint dry, then use an iron to fix the paint so that the paint can withstand future washes.
7. Tired of old pumps
Give your pumps a boost by decorating them with beautiful bows. You attach them to the top with 2-component glue, or – to fix them even better – you make 2 small holes at the top with a hole punch and pull the ribbon through them. Fasten bows, and you're done!
8. Tough stains in favourite clothes
Make dots or other patterns to cover the stain and keep decorating until you're happy with the result. Use a stamp or sponge to create beautiful new patterns with fabric paint, and use an iron to fix the paint so it can withstand future washes.
9. Necklace too small or broken clasp
Use a paper clip! By attaching the paper clip to one end of the chain, you can lengthen the chain a little and close it again when you want to wear it.
10. Broken hood drawstring
We're all familiar with this: that you have lost the hood cord of your hoodie or sweatpants on one side. You can take it back with a straw and a stapler. Push the string into the straw, secure with a staple and push the straw through the hood tunnel. Remove the staple and straw and tie a knot at the ends of the string to prevent it from happening again.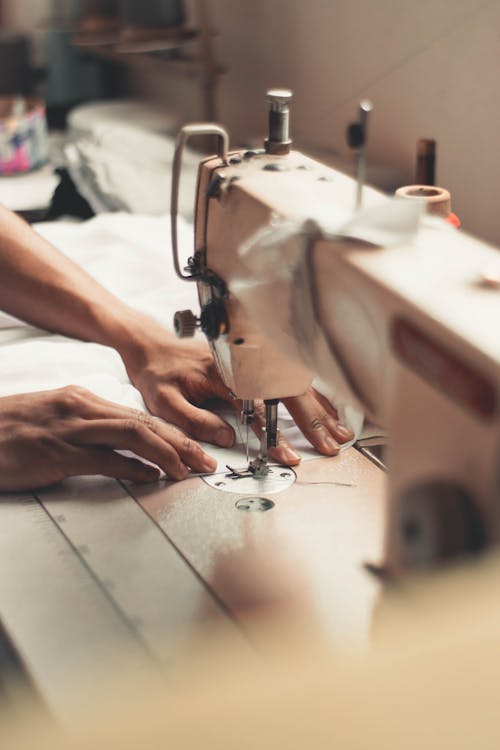 11. Done with skinny jeans
Make it a culotte! Place wide pieces of fabric between the side seams and leave the hems unfinished. Choose a contrasting shade of denim to make your change stand out.
Love, Deem/Skye Lewis ❤
You can also follow me on Facebook, Twitter, Instagram, Twitch and TikTok
Image source: Pexels