Ever since I discovered my favourite webshop with clothes for an emo like me, I've been buying all my clothes there. It's the best thing ever, because I hate shopping. But my friend Cas doesn't and is here to tell you all about the thoughts and situations we all recognise when we go shopping and have to try on clothes!
It seems like you've been waiting in line for the fitting rooms for hours. There's just so many people that want to fit clothes too, and the line never seems to end. And of course, people take hours being in there. Another size, another colour… as if no one else wants to go inside a fitting room…
And you look super awkward, with all those items of clothing in your arms. I mean, okay, you're just as slow as all the other people trying on clothes. You know you're complaining, but you're doing nothing but the same thing, in all honesty.
The salesperson at the fitting rooms is never nice to you. They're grumpy, hate being there, hate telling people they're bringing too many clothes inside with them. And they should be happy, because you're willing to buy clothes that are gonna pay their salary.
Or they're too sweet and try to talk to you about every piece of clothing they have in store, on sale, they like etc. They're trying to sell you literally anything, if it means they get a higher score in sales by the end of the day. How annoying is it, when you want them to shut up and leave you alone?
The light in the fitting rooms is awful. It's way too bright, or way too dark. And if you want to send a selfie to a friend or a family member, it doesn't look beautiful at all. And if you were to fit it at home after buying it… yeah, how come you didn't notice how bad it looked earlier? Oh, because of the sucky lighting!
Trying on clothes feels like a true workout. Leg out, leg out, leg in, leg in. Try to get it up, get the button closed, zip it. And leg out, leg out. Arms up, arms down, head in, head out. You don't have to do sports anymore, shopping and fitting clothes is more than enough to burn calories.
You feel everyone's eyes on you when you stand in front of the large mirror outside the fitting rooms. I mean, it has much better lighting than in the fitting room itself. But yeah, everyone is judging you. Guess it's a good way to find out if it really fits you or not.
Either everything is fun or nothing is fun: there's no in between. You either love shopping, or you don't. You either love everything about shopping, or you don't. It's as simple as that.
The whole fitting room is a mess when you're done. Oops, sorry about that for the one who comes after you. But then again, it was already a mess when you went inside after the previous one was done. So, who the real culprit is…?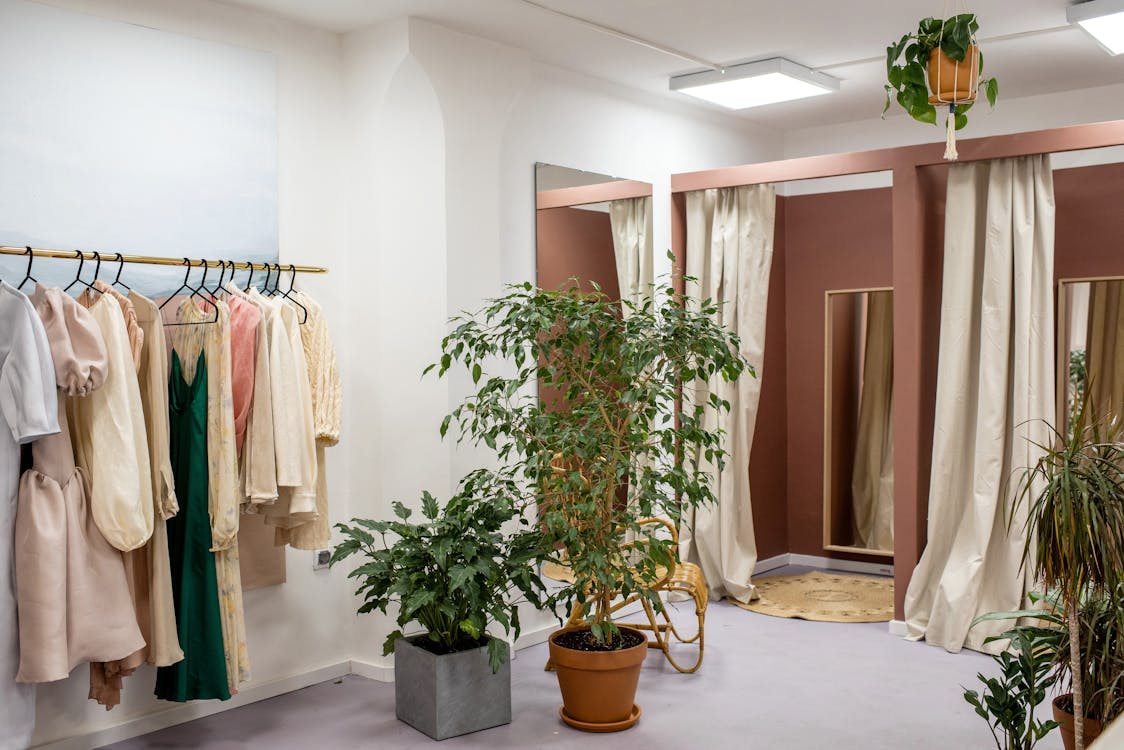 Love, Deem/Skye Lewis ❤
You can also follow me on Facebook, Twitter, Instagram, Twitch and TikTok
Image source: Pexels