I've recently started playing a new game on my Twitch channel. It definitely surprised me in many ways, has things I like and dislike, and a pretty interesting base of enemies. We're only two streams into this game, so I haven't played everything, yet! But, enough to write a review for how I like it thus far. So, I say we get started!
You are Jesse Faden, a young woman with a troubled past. You become the new Director of the Bureau of Control – Our frontline in researching and fighting against supernatural enemies like the Hiss threatening our very existence.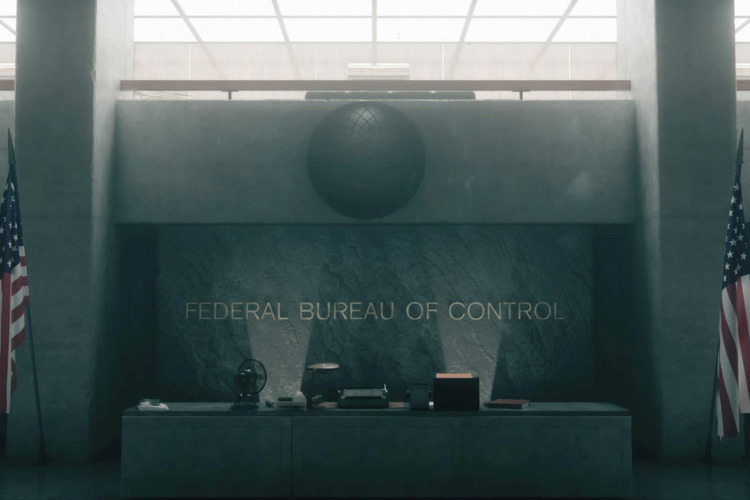 This is the Bureau where it all takes place. You're playing as Jesse and try to find answers about her mysterious past. Not to mention you're suddenly the Director of the Bureau, the previous Director popping up like a shadow on a screen. In her mind? In real life? Who knows. It looks eerie, but I do love the vibe it gives off.
There's not only one floor in this agency. No, there's at least four of them. The first stream, I thought that it was gonna be only one map, but I was fairly wrong. I was pleasantly surprised that this Bureau is that massive. Otherwise it would've been quite the short gameplay. Via the map, you can see where you need to go via a yellow mission point, where there might be something of importance and of course where you currently are.
Apparently, the Hiss can evolve. There's multiple different entities throughout the game, and you learn new abilities at times when new enemies introduce themselves. They're not that easy to beat, seeing as it takes quite some time before you get another weapon and mods you can add. Those mods are those you have to find throughout the game. Sometimes you earn them differently, but you mostly have to find them yourself. In any case, the only thing that annoys me when defeating them, is that she can't really take cover like Nathan Drake can, or Joel or Ellie in TLOU. The second you shoot, she goes up and doesn't go back in crouching mode. I just wish she had a little bit more opportunities to take cover, and kill the enemies easier (headshots don't really kill them immediately, maybe on a lower level. Unaware of that).
In the game, you get to find different types of modifications. For weapons, her personal bod and for her abilities. You can find them in boxes scattered throughout the Bureau, by defeating enemies or by fulfilling missions. It does take a while before you can access this point, but when you do, it's certainly a lot more helpful to get through the majority of the gameplay. The only thing that annoys me, which is related to Star Wars Jedi: Fallen Order too, is that when you die, you get all thrown back to your last safepoint. I've never been a fan of such ways to save. I'd rather have a manual save or checkpoints. But with only two dislikes and truly loving the graphics and way of storytelling, I think this game is truly worth buying and playing!
I shall give Control 3,5 out of 5 stars!
Have you played the game yet?
Love, Deem/Skye Lewis ❤
You can also follow me on Facebook, Twitter, Instagram, Twitch and TikTok