Warning: contains topics that may cause an uneasy feeling. Advised to not read at night or rather with someone when easily feeling unsettled.
Scotland has many buildings that behold ghost stories, or well, paranormal ones. I've always been interested in such stories, including abandoned buildings. Sure, the question will always be the same: are such stories true? Multiple buildings have been visited by paranormal scientists, and they said it was true. In several parts, I'll be telling all paranormal stories and the history of Scotland's buildings! Today: the second part!
Edinburgh Castle
High above the Scottish capital, the world famous Edinburgh Castle is considered one of the most haunted places in Scotland and there have been numerous reports of paranormal activity over the years. Former prisoners are said to haunt the dungeons and a headless drummer, first seen shortly before Oliver Cromwell attacked the castle in 1650, has also been spotted. While many people have heard the sound of its drums from the battlements, its appearance is rare and is said to portend danger to the castle. The castle is connected to the Royal Mile by a network of tunnels. Many years ago, a bagpipe player was sent to explore the tunnels and was told to keep playing so that his progress could be tracked. Halfway through the Royal Mile, however, the music suddenly stopped and the bagpipe player was never found. The bagpipe player is said to still walk the Royal Mile and at times the faint sound of music can often be heard from within the castle.
2. Skaill House
Built on the site of a Neolithic settlement at Skara Brae in Orkney, Skaill House stands on land that has been inhabited for over 5,000 years. It's said that it could be built on top of an old Pictish burial ground which could be why so many ghostly figures have been seen in empty rooms and strange occurrences such as the sudden wave of cigarette smoke. There's a particular spirit that most intrigues visitors to the Skaill. 15 skeletons were found under the floors of the house. These were dated as Norwegian in the 1990s. Previously, other Norwegian skeletons were found under the flagstone floor of the great hall. Before the flagstones were replaced with oak floorboards, the skeletons were returned to their original resting place and are still there today. Other ghosts are "Ubby The Island Dweller" – who once lived in a wing of the house and a woman in a shawl.
3. Eilean Donan Castle
Eilean Donan Castle near Kyle of Lochalsh, one of the most photographed castles in Europe, if not in the world, was to be haunted by a Spanish soldier killed in a siege in 1719 during the First Jacobite Rebellion. The ghost of "Lady Mary" has also been spotted in one of the castle's bedrooms.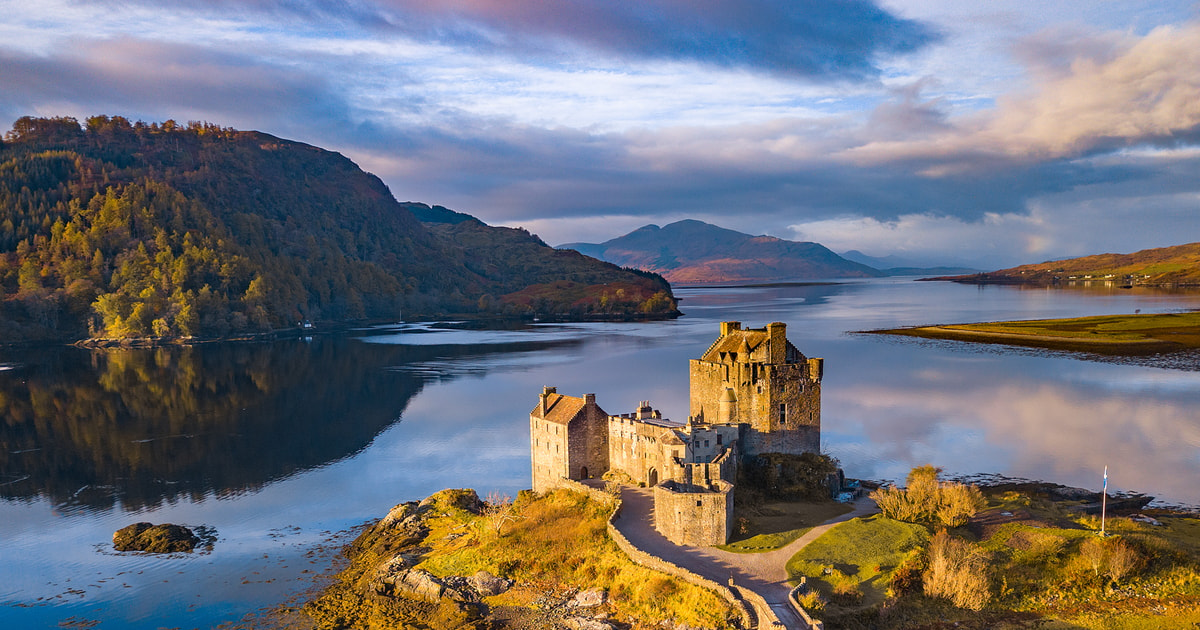 4. St Andrews Cathedral
Rumour has it that St Andrew's Cathedral is haunted by two ghosts, a friendly monk found on the steps at St Rule's Tower, and the beautiful White Lady. For the past 200 years, people have reported a white-gloved lady sliding across the grounds before disappearing at the cathedral's haunted tower. Legend has it that stonemasons repairing the haunted tower in the Fife town broke into a locked room and found a number of coffins. One was open and contained the well-preserved body of a young woman wearing white gloves. As you hike along Nun's Walk, you'll likely feel like you're being watched. The energy around here changes subtly and often makes people paranoid, forcing them to look over their shoulder to see if the watching eyes they can feel are really there. Every now and then, a ghost will make itself known and scare off those who cross its path. Rumor has it that a woman dressed as a nun sometimes walks on the road with a lamp. As she approaches her victim, she takes off her black veil and reveals her terribly deformed face in an attempt to scare them. The veiled nun is believed to be the ghost of a woman who lost the love of her life. No one is quite sure why, but some say she was rejected and chopped her pretty face to pieces in anger and heartbreak. After the rejection, she no longer desired anyone's love and decided to cut off her nose, ears, and eyelids. After self-mutilation, she died of her injuries shortly after becoming a nun and surrendering to God.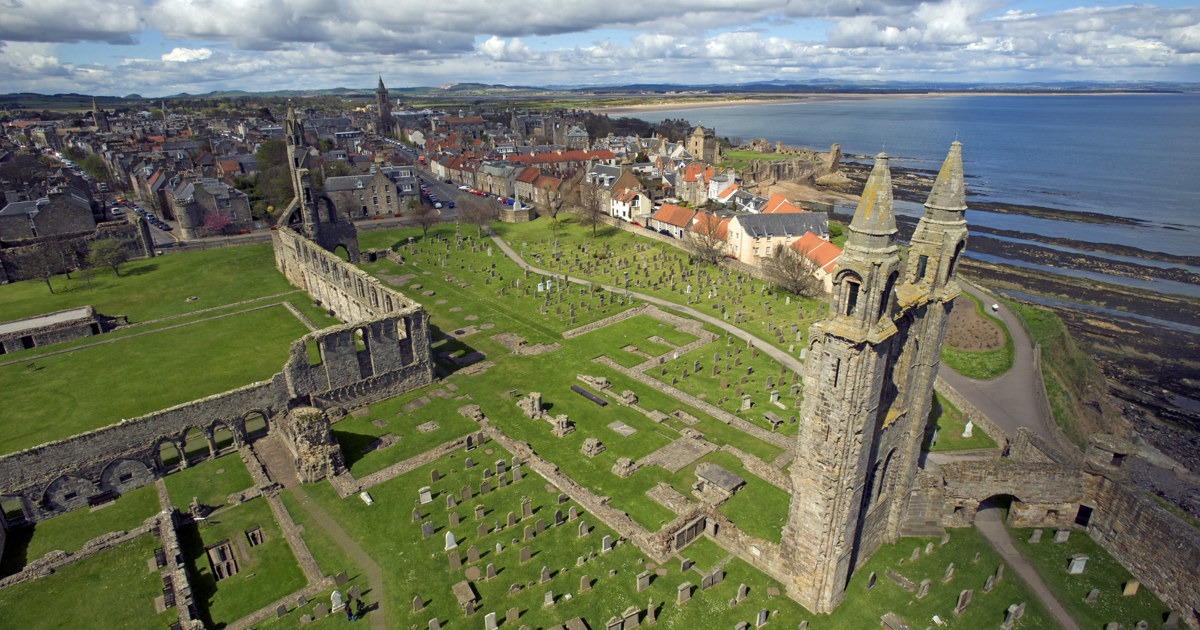 5. Dunnottar Castle
Dunnottar Castle near Stonehaven has been the scene of many dramatic chapters in Scotland's history and is home to several ghosts. A girl dressed in a plaid dress has been seen in the brewery as a Scandinavian-looking man entered the waiting room. And there's the ghost of a man who is said to be seen going in and out of the guardroom.
Which story had you heard before? And which one seems the most 'creepy' to you?
Love, Deem/Skye Lewis ❤
You can also follow me on Facebook, Twitter, Instagram and Twitch