I myself want to get a tattoo someday (preferably more). I also know where I want to get it, but I do keep in mind what my pain level is. And anyone who wants a tattoo, should know. So, I'm here to tell you more about it!
Low pain level
The outside of your arm (outer arm) is a place with a lower pain level. It actually feels like you're being scratched by a cat. Because there's more fat and muscle tissue here, it hurts less than other places on your body. This also counts for the shoulders, forearms, lower arms and butt.
High pain level
Your wrist or ankle hurts a bit more. Joint areas are un-fun to tattoo, as they consist mainly of bone. Bring something to squeeze while tattooing. For example a stress ball, preferably someone else's hand. This also counts for the inner bicep, upper/middle/lower back, the stomach and thighs.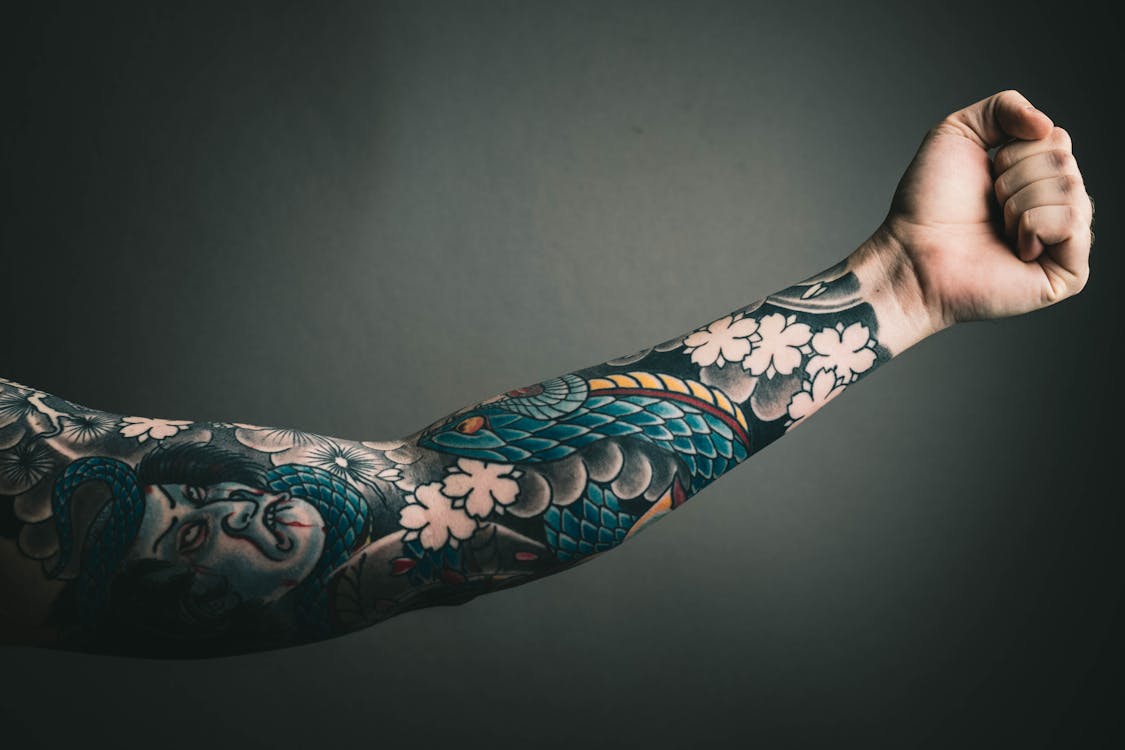 Very high pain level
The ribs. As if you were getting a papercut in the same place a few times. The skin on your ribs is super thin and sensitive, so if you choose this place, get ready to get hurt. This also counts for the face, the neck, the elbow ditch/outer elbow, hands and fingers, the chest and calves/shins.
Horrible pain level
Behind your ear hurts a lot. This area basically has no fat, so you're going to feel that needle. In your bone. Repeatedly. Cringe. This also counts for the head itself, the armpits, under boobs/sternum, groin area, knee ditches/knees and feet/toes.
Love, Deem/Skye Lewis ❤
You can also follow me on Facebook, Twitter, Instagram and Twitch
Image source: Pexels