My friend Maggie is back with yet another post for you guys! She's into colouring her nails, but also does the makeup of women for their weddings etc. So, she's here to tell you all about the eyeshadow that fits your eye colour!
Green eyes
Your green eyes show best with warm, (red) brown and earth tones. For example, go for an eyeshadow palette with natural, taupe, mocha or shades with a golden undertone. Do you want to unpack a little more? Then choose purple eyeshadow. This colour makes your eyes stand out. Also very nice as a glitter eyeshadow. When it comes to clothing, you're always in the right place with red, green or metallic: these colours accentuate your green eye colour and enhance the effect for an even more intense look.
2. Brown eyes
With brown eyes you can have almost all colours of eyeshadow. To make your eyes pop extra, purple, pink and green eyeshadows are your best friends. Blue tones, grey/metallic and natural coloured powders also make your look shine. Choose clothing colours that are an extension of your eye colour: brown tones, orange and red tones, gold and copper.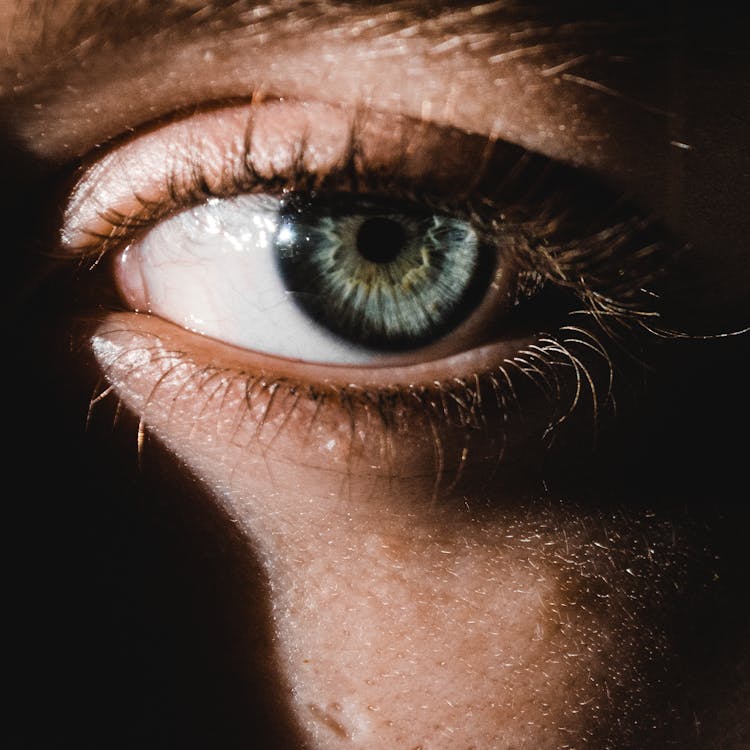 3. Blue eyes
Contrasting colours work best to make the most of your ocean eyes. Think of bright coral or peach colours, or colours such as lilac and purple. Neutral colours and earth tones, such as copper, terracotta and burgundy, also bring extra sparkle to your eyes. Make your eyes stand out by adding blue to your outerwear. Dark colours and pastel shades also suit you very well.
4. Grey eyes
Grey eyes, boring? No, with the right eye shadow colour you'll have expressive eyes in no time. Choose dark shades to make your light eyes pop extra. Colours such as dark blue, anthracite, dark green and black work very well. Avoid matte eyeshadow on the eyelid; a shine gives extra sparkle. For grey eyes, choose clothes in cool, subtle colours: dark blue, blue-grey, wool white, army green or black.
Love, Deem/Skye Lewis ❤
You can also follow me on Facebook, Twitter, Instagram and Twitch
Image source: Pexels