My friend Sarah works at a jewellery store and often helps men find a gift for their woman, or a woman to find the jewellery fit for any fancy occasion. In any case, she's here to share her expertise and help you find your perfect match!
The fun one
Someone who likes to wear large pieces, such as big hoop earrings, chunky dangling necklaces, or extravagant rings, is likely to be an active, sociable, and vibrant person. These people are often the life of the party. You're probably cheerful and many like you because you're just so nice.
2. The professional one
The matching colour jewellery sets. Those who're neat, responsible and organised tend to wear these sets, such as a gold necklace and matching earrings or an elegant silver bracelet that goes perfectly with the colour of their shoes. It's not at all surprising that many professionals choose to wear matching jewellery. Wearing a complete set of pearl jewellery tells others that you care deeply about their opinion, making you someone people often turn to for advice.
3. The down-to-earth one
Are you attracted to earrings made with sea glass or necklaces made with driftwood and shells? You may love those bracelets that are made with unique elements such as recycled materials. If this sounds like the jewellery you wear, you're probably a nature lover who has a deep appreciation for the earth and likes to be outside.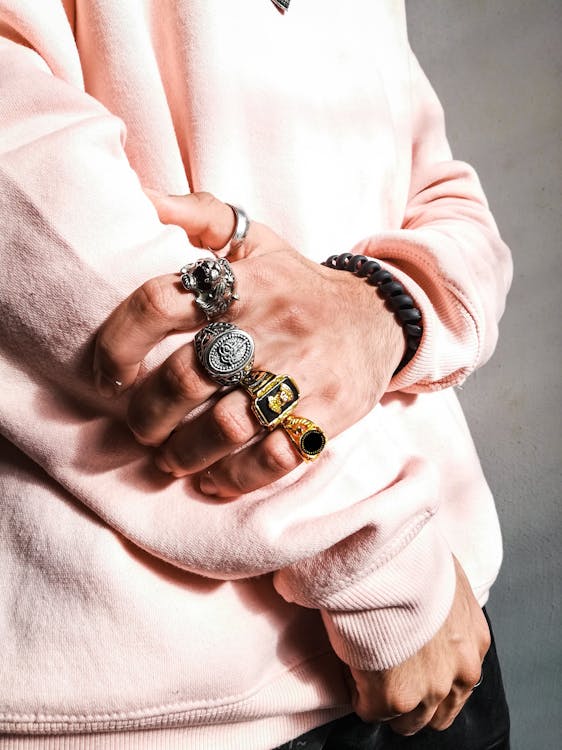 4. The trendsetter
If you have an appreciation for antique jewellery and like to wear pieces that are bold and unique, then you're a trendsetter. You like the fact that your jewellery tells a story and you don't care too much about brand names. When it comes to jewellery, in your opinion it's more than just a statement, it's a form of art.
5. The traditional one
Think diamond studs and solitaire engagement rings. Most people love classic elegance and if you prefer simple pieces that go with everything, you probably have traditional values. Others usually find your classic taste in your clothes and furniture. These jewellery ensure that you look perfect in every situation.
6. The fancy one
If you love luxury manufacturer brand jewellery, then you're a person who pays a lot of attention to detail in all aspects of life. You never settle for second best and you work hard to achieve your goals. You love to make a statement and people admire both your high self-esteem and your appreciation for the finer things in life. Go ahead and treat yourself.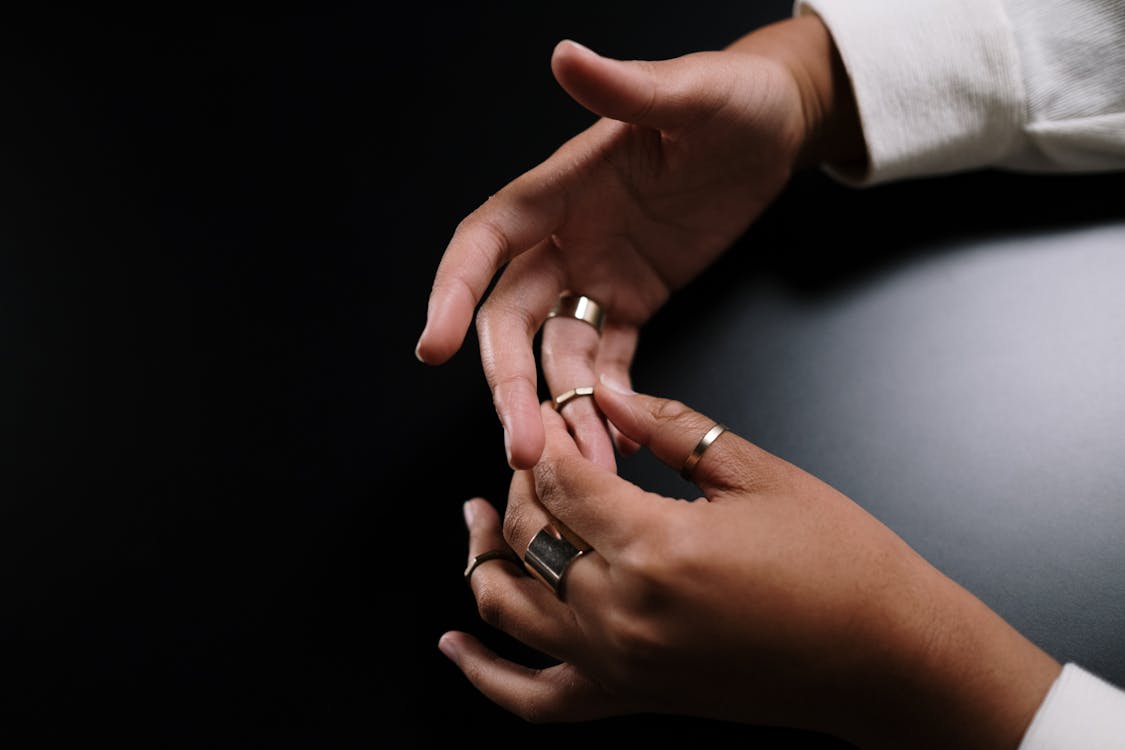 7. The minimalist
Whoever said that simple jewellery cannot be stylish and versatile? Definitely not the minimalist. You may like a little sparkle or a hint of mixed metals, but bling doesn't really satisfy your taste. When it comes to jewellery, you appreciate the best things in life while having a sense of balance. Your personality is most likely thoughtful and your habits tend to be orderly.
Love, Deem/Skye Lewis ❤
You can also follow me on Facebook, Twitter, Instagram and Twitch
Image source: Pexels