A friend of mine is really into colouring her nails and making all kinds of patterns on her nails. So, she asked me if it was okay for her to write a post about it and turn it into something fit for my blog. I said she could and so, here goes Maggie!
White
White matte nail polish gives your hands something young, modern and minimalistic. It shows that you're on top of the latest trends. White is also the perfect canvas for all kinds of hip creations. From marble to graphic patterns; you can go in all directions with it. A glitter nail polish also works well on this simple colour.
2. Nude
Nude colours have the great advantage that they can be used anytime, anywhere. From the workplace to a chic party; at least you know not to worry about your nails when wearing this colour. There's a good chance that you'd like to work efficiently, don't want to worry about unimportant matters, but do want to look after them. Purchase a nail polish set with all kinds of nude colours: a different shade on your nails every week.
3. Black
Is black your favourite nail polish colour? Then you're bursting with self-confidence and stand firmly on your legs. You haven't fallen on your mouth and know exactly what you want. So this colour suits all extroverted humans among us. Would you like to buy gel nail polish? Then choose a black colour, which gives a nice shine.
4. Red
A (bright) red gel nail polish is classic and timeless. Is that your favourite? Then you're very elegant and casual chic. There's a good chance that, in addition to red nail polish, you're also a fan of white blouses, black blazers and classic pumps.
5. Pastel
Do you love soft, sweet colours on your nails? Then you're a true romantic. You're sweet and caring, always there for your friends and family. You love fairytales and your prince on a white horse once you find it.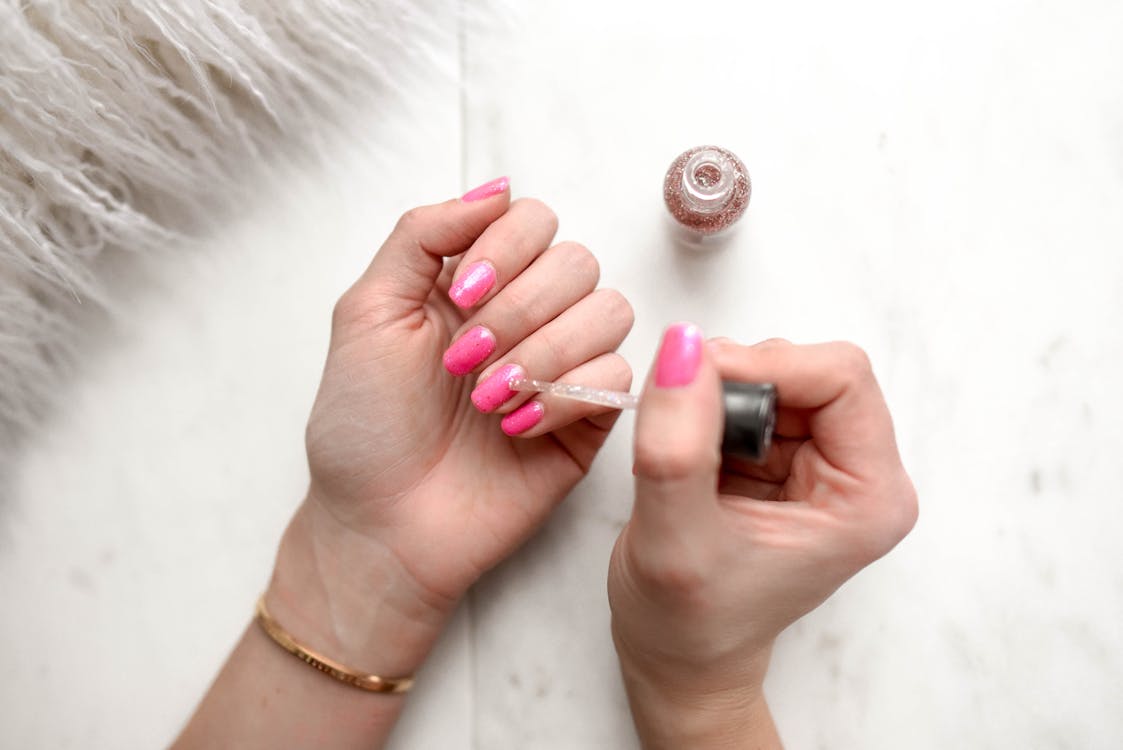 6. Blue
From light blue to sky blue, from baby blue to deep dark blue; blue is versatile and a bit experimental. Do you prefer to wrap your nails in a blue colour every day? Then you're very creative and you like to think slightly different from the rest.
7. Orange
This cheerful tropical colour is popular with people who're sparkling, creative and love the warmth of summer. They're generous, make friends easily, and are first in line for any fun outing.
8. Yellow
Yellow is associated with the sun and heat. In addition, it's impossible to ignore. Those who accessorise with spicy yellow nail polish tend to be outgoing, extroverted and bohemian, with a unique sense of style.
9. Lavender
Softer shades of purple, such as lavender and lilac, are graceful and collected, hinting at a personality that's not overly present, yet states that you like cute things.
10. Purple
Creative people are drawn to this complex combination of blue and red. Wearing it on your nails shows that you're confident, artistic, individualistic and not afraid to stand out from the crowd.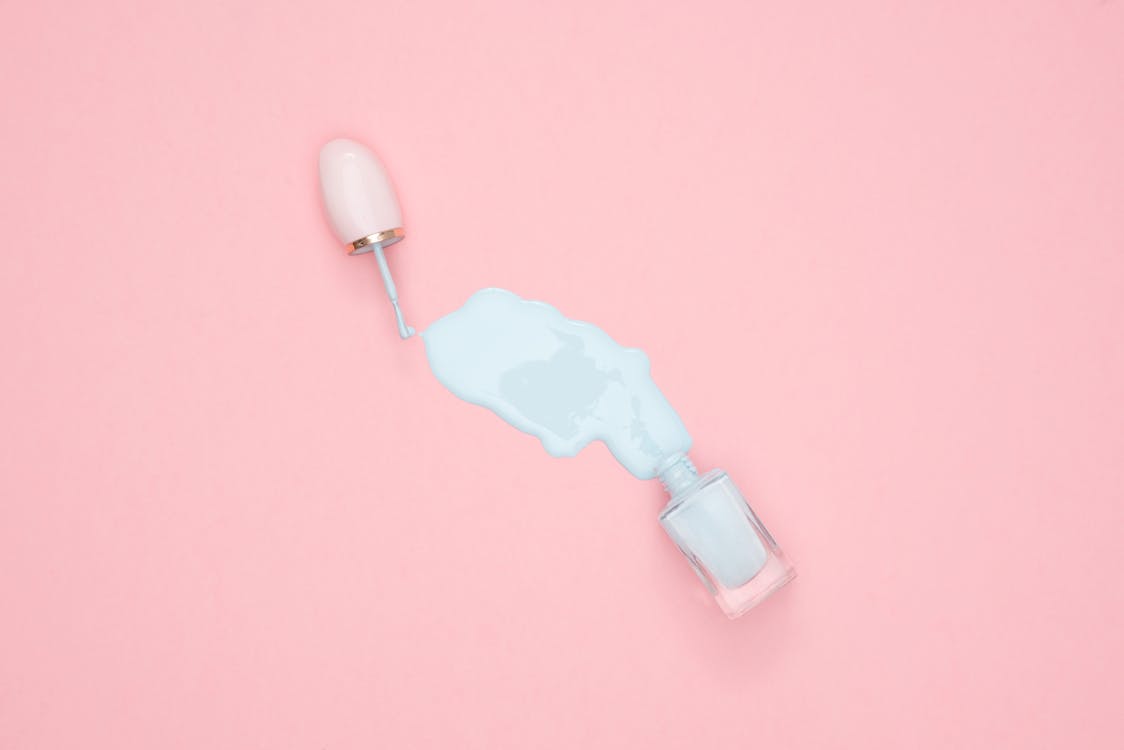 11. Pale pink
Soft pink nails belong to someone who's quiet (or doesn't want to stand out) and is youthful without being cute. Those who choose this shade are impeccably groomed, making this the perfect shade for lean career professionals.
12. Bright pink
Chic, sexy, daring and playful. Hot pink is associated with fun and spontaneity. You have to be a confident soul to wear this colour as it's bold and eye-catching.
13. Burgundy
Deep and dark, just like the wine it's named after, burgundy nail polish is chic, trendy and indicates an edgy personality that appreciates a good challenge.
14. Green
Going green with your nail polish exudes earthiness and spunk. It's a strong colour and has a lot of power, making it the first choice for those who crave adventure and don't shy away from risky choices.
15. Neon
Rocking a neon shade is a good sign that you're in the mood for a good time. You're hip, lively, energetic and talkative with a 'life is too short' attitude. You're the life of the party, starting conversations with strangers. And probably dancing all night long at a cool nightclub.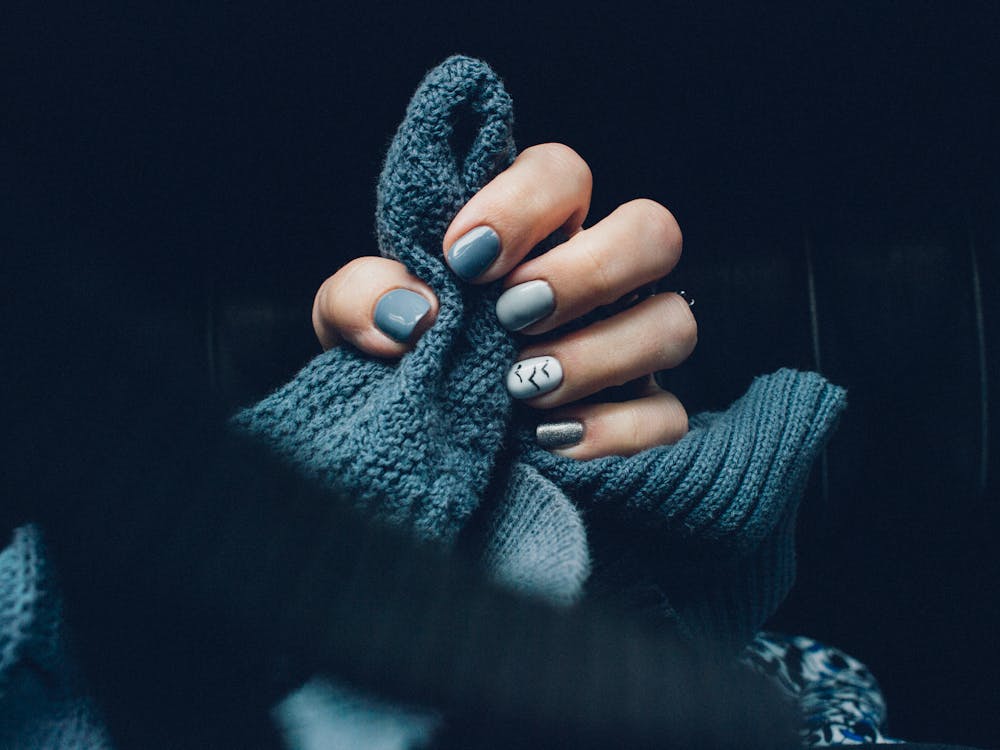 16. Dark brown
A deep and rich colour, dark brown indicates boldness and authority. It's also the signature of someone who's earthy and energetic, given its associations with Mother Nature.
17. Grey
If your colour palette includes greys and greiges, you're the quintessential modernist: civilized, well-read, androgynous and cool fashion artist.
18. French manicure
A classic French manicure reveals a glamorous conservative side. You don't need a whole new colour: your nails look good as they are, and you just emphasise and define yourself.
19. Gold
This neutral, but non-colour is for those who're glamorous and fashionable. Those who know how to combine couture pieces with the high street. A real style master!
20. Glitter
Blinged-out nail polish is the playground of those who love glam. Even when real diamonds aren't involved, nails can still look decadent enough to break the bank.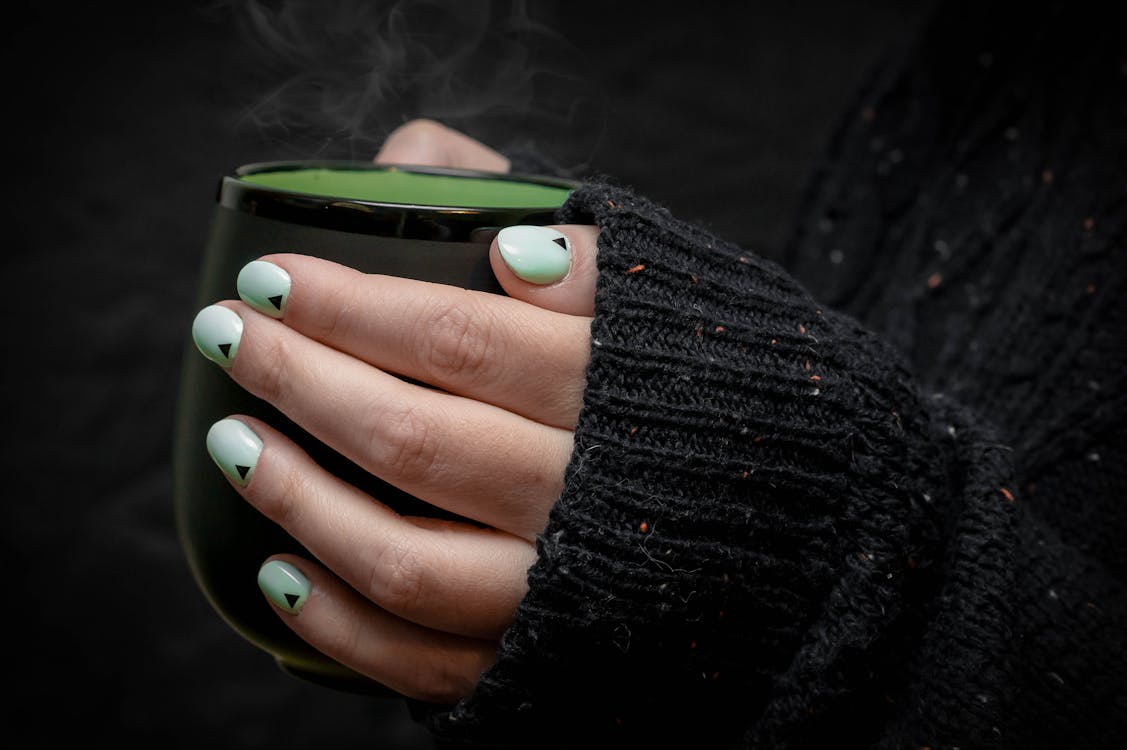 21. Chrome
Chrome nails are for those who aren't afraid of anything. You'll save yourself from any danger, thank you very much.
22. Duo chrome
This futuristic two-tone look indicates a person who's ahead of their time and loves technological advancements. Their curiosity and eagerness to learn make them look for the latest invention.
23. Nail wraps
By decorating your nails with funky designed wraps, you show others that you're trendy, fashionable and fun. Plus, you love attention.
24. Painted designs
Intricate nail art tells the story of a free spirit with a creative imagination and a risk taker. You're not afraid to experiment and embrace change.
25. Transparent
They call you 'au naturel' because you don't have time to do it any other way. You're too busy to play with colour. And you don't need a whole new colour: your nails will look good as they are.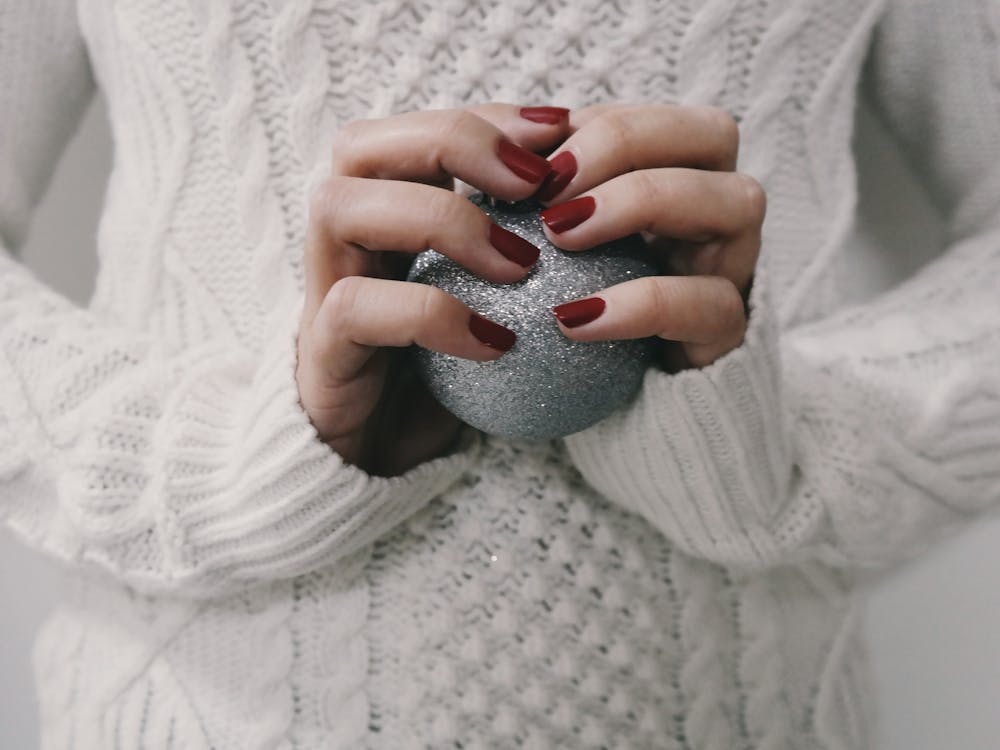 Love, Deem/Skye Lewis ❤
You can also follow me on Facebook, Twitter, Instagram and Twitch
Image source: Pexels