I myself love leather jackets (as long as it's not made from real animals). They give that tough touch to your outfit and it really fits my style. I once did a photoshoot while wearing my leather jacket and the photos turned out so well (thanks dad)! In any case, I sometimes do get stains in my leather jacket (it's inevitable) and I know others do too (whether it's your jacket, bag or pants). So, I'm here to help you with four different stains!
Water stains
Unfortunately, you can't defy rain in all germants without it becoming uglier. Water stains are common in leather and are easier to remove than you think. Run the soft side of a damp sponge over the stains from seam to seam. Disclaimer: your leather will discolour slightly, but you won't see any of that.
2. Salt stain
You might wonder how you get a salt stain. Well, it happens when you walk on the strewn pavement (in winter) in your leather boots. You can easily remove salt stains with a mix of white vinegar and water. Use three parts white vinegar and one part water. Dab the substance on the stain and it'll disappear like snow in the sun.
3. Grease stain
The easiest solution to remove grease stains from leather? By using sparkling water. Scrub gently (with an emphasis on gentle) over the stain. You can also use this for suede, but then you'd have to be extra careful. Can you still see the stain afterwards? Treat the garment from seam to seam with a damp cloth. You can also sprinkle some baby powder over it. Let the powder rest overnight. The next day, the fat will be absorbed into the powder.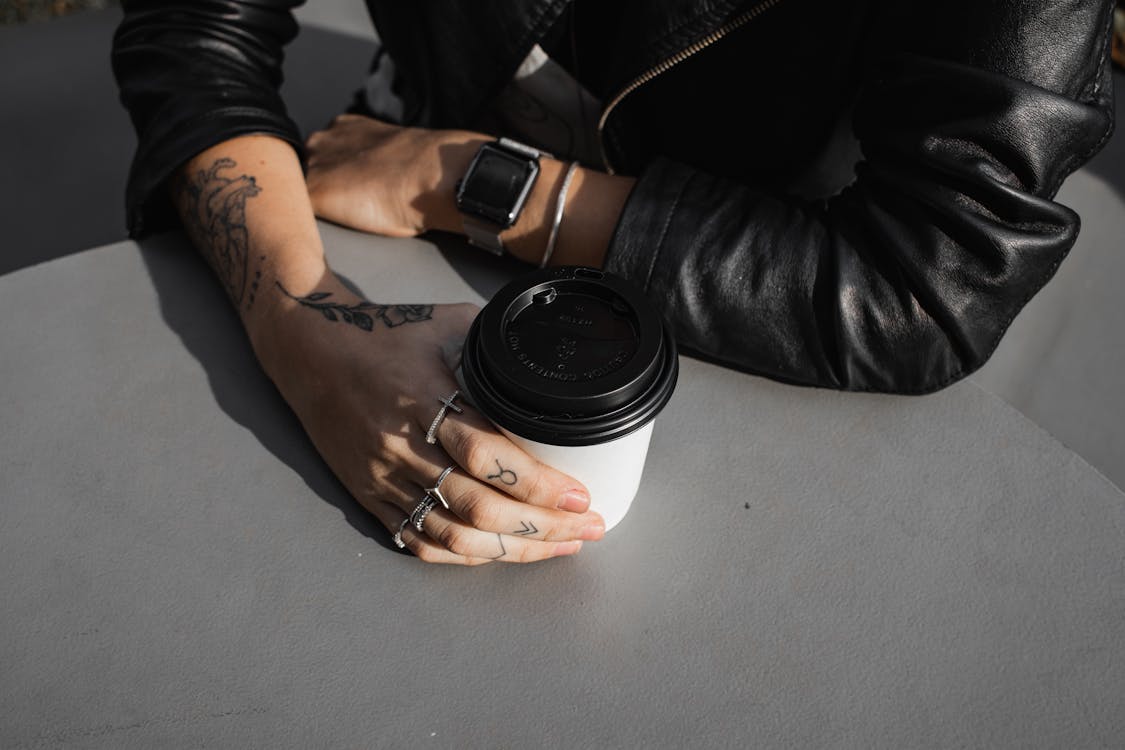 4. Liquid stain
Spilled with soda, juice, wine or liquor? Dab with kitchen paper and distilled water right away. Let it dry. Is this not working? Repeat the treatment, but with an alkali-free soap.
5. Extra tip
Spray your leather items with a protective spray upon purchase. This way, you prevent stains from getting into the leather, because there's always a layer around it. It saves lots of stress and costs.
Love, Deem/Skye Lewis ❤
You can also follow me on Facebook, Twitter, Instagram and Twitch
Image source: Pexels