Warning: contains topics that may cause an uneasy feeling. Advised to not read at night or rather with someone when easily feeling unsettled.
Ireland has many buildings that behold ghost stories, or well, paranormal ones. I've always been interested in such stories, including abandoned buildings. Sure, the question will always be the same: are such stories true? Multiple buildings have been visited by paranormal scientists, and they said it was true. In several parts, I'll be telling all paranormal stories and the history of Ireland's buildings! Today: part 2!
1. St. Columb's Cathedral
You know the saying: don't disturb the dead? Well, it's pretty true in terms of this location, moreover because disturbing the dead often leads to being haunted. What I'm talking about is the renovations that happened in 1867 as they disturbed the grave of former bishop William Higgins. His tomb was moved inside the cathedral, which lead to weird things happening. Workers heard footsteps in the locked gallery, apparitions appeared in photographs and the organ would play while there was no one there.
2. Malahide Castle
It's a medieval fortress on the coast of Dublin, with a tragic story about a murdered jester. The spirit can be seen roaming the grounds, his name being Puck. Stories say he had fallen in love with one of Malahide's prisoners named Lady Elenora Fitzgerald. They discovered their love, stabbed Puck in the heart and he, with his last breath, swore to haunt the castle. And he kept his word.
3. Leap Castle
This medieval castle hides stories of murder and betrayal behind its walls. Like in 1532, when two ambitious brothers vied for the family seat. The one being a priest was giving mass in the chapel of the castle when his brother ran in and plunged a sword into his heart on the altar. So, they named the chapel the Bloody Chapel. They even discovered skeletons on a secret spike.
4. Crumlin Road Gaol
It's a historic Victorian-era prison that once held some of Belfast's most notorious characters. On top of that, it also happens to be one of Northern Ireland's most haunted places. How come? Well, the tortured souls of deceased inmates pace the wrought iron walkways and wail in the night. There's this one American who was executed for a crime he didn't commit. And there's also a teenager who took his own life to avoid the hangman's noose.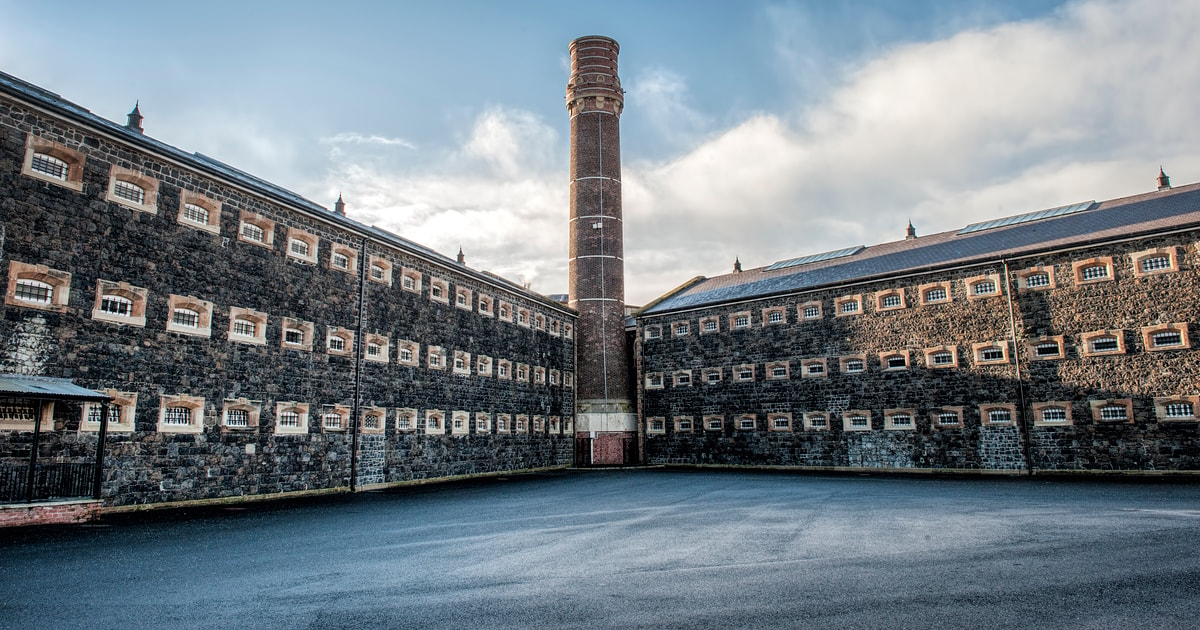 5. St. Michan's Church
The church, built in 1095, contains the death mask of the Irish patriot Wolfe Tone. Even the organ on which Handel practiced 'Messiah' before his first performance. Christened here, was the renowned Anglo-Irish philosopher Edmund Burke. And legendary nationalist political leader Charles Stewart Parnell's funeral also took place here. Though, St. Michan's is more known for being haunted and being the home of the Mummies of St. Michan. The dark church vaults contain remarkably preserved corpses, including those of a 400-year-old nun, brothers and leaders of the 1798 Irish Rebellion John and Henry Sheares. Even a body with severed hands and feet. What's weird is that the cadavers in the crypt are cold and clammy, the air is oddly warm in there. But, many visitors claim to feel icy cold fingers run down their necks as they examine the corpses. Others say they heard disembodied whispering voices around them. And others felt a simple, strange, cold presence.
That's it for part 2! Which story had you heard before? And which one seems the most 'creepy' to you?
Love, Deem/Skye Lewis ❤
You can also follow me on Facebook, Twitter, Instagram and Twitch