Warning: contains topics that may cause an uneasy feeling. Advised to not read at night or rather with someone when easily feeling unsettled.
Ireland has many buildings that behold ghost stories, or well, paranormal ones. I've always been interested in such stories, including abandoned buildings. Sure, the question will always be the same: are such stories true? Multiple buildings have been visited by paranormal scientists, and they said it was true. In several parts, I'll be telling all paranormal stories and the history of Ireland's buildings! Today: part 1!
1. The Hell Fire Club
Located in the Dublin mountains, burned out and abandoned, one can find an old hunting lodge that smells and looks like brimstone to this day. Built in 1735 on top of a Neolithic passage tomb, this building was used by a cult consisting of Lords and noblemen, the so called Hell Fire Club. They practiced immoral acts and kept black masses to summon Satan. Visitors experience an suffocating atmosphere and see demonic manifestations. One of the many ghosts roaming the place is said to grab people's jewellery, especially when one wears a crucifix around the neck. But, there's not only ghost. There's a screaming woman who was set on fire, a dwarf who was murdered on the site and whose body was found in the 70s. Even a black cat, the size of a Dalmatian that guards the club every day and night.
2. Loftus Hall
It was a stormy night on the island Hook Peninsula when the devil came by. Sir Charles Tottenham was playing cards in his mansion Loftus Hall. There was a knock on the door and as he went to open it, a rain-soaked stranger stood on his doorstep. He ushered him inside. During the game, as he joined them, a lady dropped her cards and reached down to grab them. But when she looked up, she saw the stranger's feet weren't normal feet: they were blood-soaked cloven hooves. Once she saw that, he revealed his true form, shot through the roof and hasn't left the mansion ever since, continuing to haunt.
3. Ballygally Castle
It's a somewhat cute Scottish baronial pile on the Antrim coast. But, I bet you'd never thought it's one of the most haunted places in Ireland. How it started you wonder? Well, there's this previous owner who locked his wife Lady Isobel in a tower. Why? Because she couldn't give him a male heir. Rather than starve to death, Isobel leapt to her death on the rocks below the tower. The castle is now a hotel. Guests staying there saw her spectre and phantom children roaming the corridors. s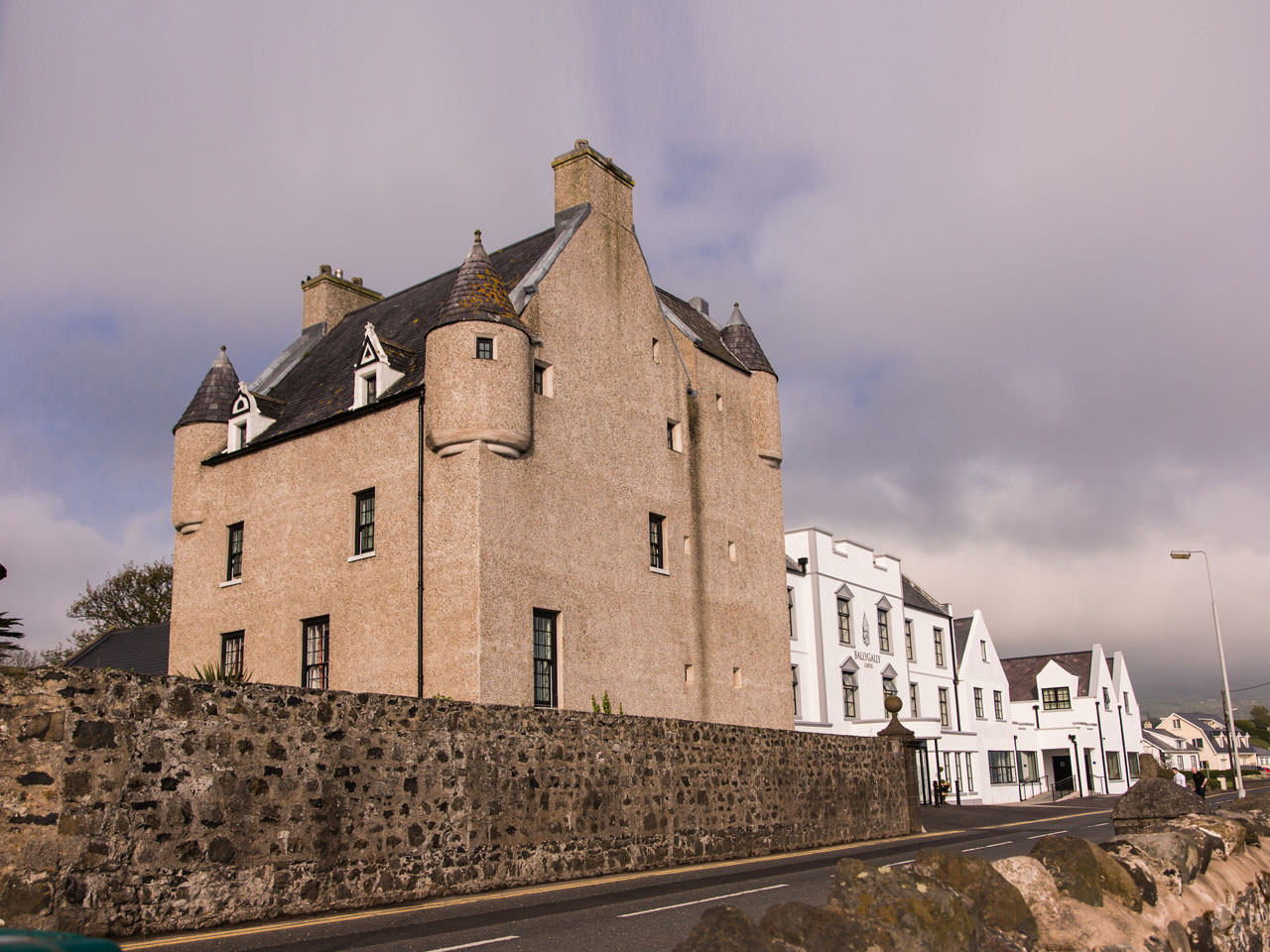 4. Kilkenny
Kilkenny shouldn't be a stranger to the supernatural stories of Ireland, seeing as this city is the home of the first ever witch trial in Ireland. During a great flood in 1763, a crowd crossed John's Bridge. When it collapsed, 16 people drowned in the swollen Nore below the bridge. Ever since, locals and even visitors witnessed ghostly figures in the river, scratching at the banks, leaning where the current structure stands and rise with the morning mist.
5. Charles Fort
It's a trace italien fortification, a bastion fort with one section of the outer wall built in the shape of a star. Located on the water's edge in Cork, it has definitely had its share of bloodshed. Though, despite the battles, sieges and rebellions embedded in its walls, the story of the White Lady is the one that everyone knows. The daughter of the fort's commander was set to wed an officer stationed there. Though, her father shot her betrothed, and so the bride-to-be jumped into the ocean. Her lost soul wanders around the grounds, wearing her wedding dress.
That's it for part 1! Which story had you heard before? And which one seems the most 'creepy' to you?
Love, Deem/Skye Lewis ❤
You can also follow me on Facebook, Twitter, Instagram and Twitch