2020, what a fucked up year that was. I had my ups and downs, mostly downs when it comes to Covid, but there were some good things that I can mention. After all, I may not have seen many people or been to places like I used to do, but I still have fun things to share. So, I say we take a look at my year 2020.
I have my driver's license for 5 years (October 2015).
My blog exists 6 years (August 2014).
My cat turned 6 and lives with us for 6 years now (after adoption in July 2014).
I went to 3 concerts before everything else was cancelled: MIKA on February 13th, the Jonas Brothers on February 20th and Starset on March 7th.
I turned 23.
I saw the film 1917 on January 9th for the first time and watched it 17 times in 2020.
I went to the arcade for the first time on January 31st.
I met one of my bestest friends from Turkey in May via Amino.
I went to two surprise parties this year. One was before the pandemic really kicked in, the other during. But we followed the rules at the time: maximum of 5 guests, safe distance, washing hands, no hugs and not meeting when one was sick.
That Cyberpunk 2077 finally came out after years of waiting for its release.
I started streaming on May 7th on Twitch.
I participated in a Netflix writing competition. Wrote a scene from an existing Netflix show and made my own film plan for a film I'd love to make.
I finished writing my 6th book and finished the cover thanks to a talented friend.
I became a fan of Gotham (the series).
I watched all of George's films.
I participated at GTZ Con (Good Timezone Con) as a workshop leader about writing, at the cosplay panel and many more amazing things/panels.
I made a Christmas surprise video for the community.
I watched TUA season 2.
I got my very first wireless headphones.
I made my own Discord.
I discovered tons of new bands.
George had his very first Instagram live on June 11th.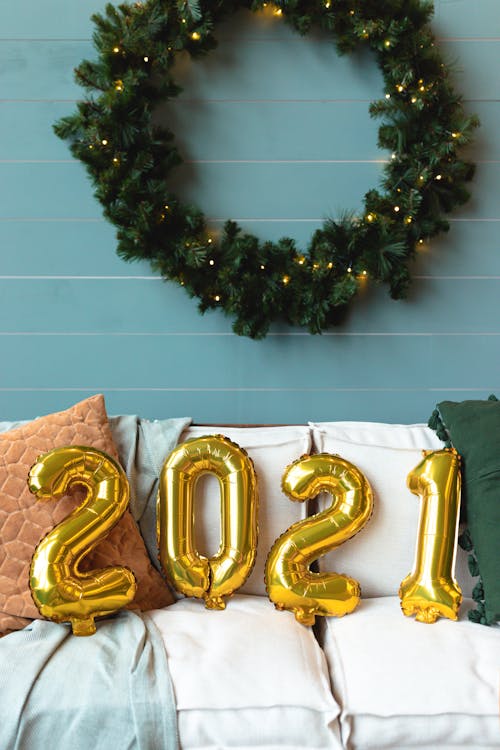 How has your year been?
Love, Deem/Skye Lewis ❤
You can also follow me on Facebook, Twitter, Instagram and Twitch
Image source: Pexels