I figured it'd be fun to answer some winter/Christmas questions right after Christmas ended. Well, in some countries there's a second day added to it, so technically, it's still Christmas somewhere 😉 But let's not get too ahead of ourselves: it's all about the tag anyway! So, let us dive in straight away!
1. What's your favourite winter lip product?
Nothing actually, I don't use anything on my lips. Well, okay, sometimes I put on some dark lipstick for photos but… I doubt that really counts. I don't use any chapsticks or lipgloss, so I guess it'll have to be a simple 'no usage of lip products' for an answer!
2. Most worn winter clothing?
I love my double-coloured hoodie I once bought from this 'gothic/punk' webshop. It's like edgy on one side and kinda colourful on the other. I've been wearing it a lot as it's really comfy and warm. And I love my grey sweater with a black cat on it. It resembles my own dear black cat currently sleeping next to me!
3. Favourite winter smell?
My god, I really wouldn't know what to pick. I don't think there's a particular smell I love in the winter. I mean, I do like the smell of Christmas trees at times, but we don't even have one. So I could only smell it when I'd visit other houses who have one.
4. Favourite winter drink?
Hot cocoa, for sure! I drink that almost every day and I love it! I don't have any whipped cream on it or any marshmallows in it. I just love it plain and simple. I love making it myself. It just tastes way better than when you buy it in powder form 😉
5. Would you rather be outside in the snow or stay inside enjoying a hot cup of cocoa?
Well, I do love real, thick snow. Sadly we haven't had that in a while and it's just watery, muddy snow. When the first one falls, I love being outside to make photos and enjoy the beauty of the white layer. When it's the second, I cuddle with my cat inside and drink hot cocoa.
6. Most favourite Christmas film of all times?
I love The Grinch. I just love Jim Carrey, which is mainly the only reason I watch that film. Other than that, I do love Die Hard, though that's not a Christmas film haha.
7. Favourite Christmas song?
If I have to pick a traditional one, I go for Last Christmas by Wham! and otherwise I'd pick Christmas Every Day by Simple Plan.
8. Favourite holidays snack?
I don't really have a favourite snack, but I guess I do love warm apple pie. I know it's not really a holiday snack, but we do eat that occasionally during the holidays.
9. Favourite winter decoration in your home?
We don't have any winter decorations. It's just plain and simple as it always is. But when there's snow outside, we do bring some in for my cat to 'play' with haha.
10. What's on your Christmas list?
A better 2021, celebrating the holidays with my family and the friendships I have are the biggest gifts I could wish for. And to have my cat alongside me. That's all I truly need. I don't want gifts or any useless stuff. I thrive for health, happiness and being surrounded by loved ones.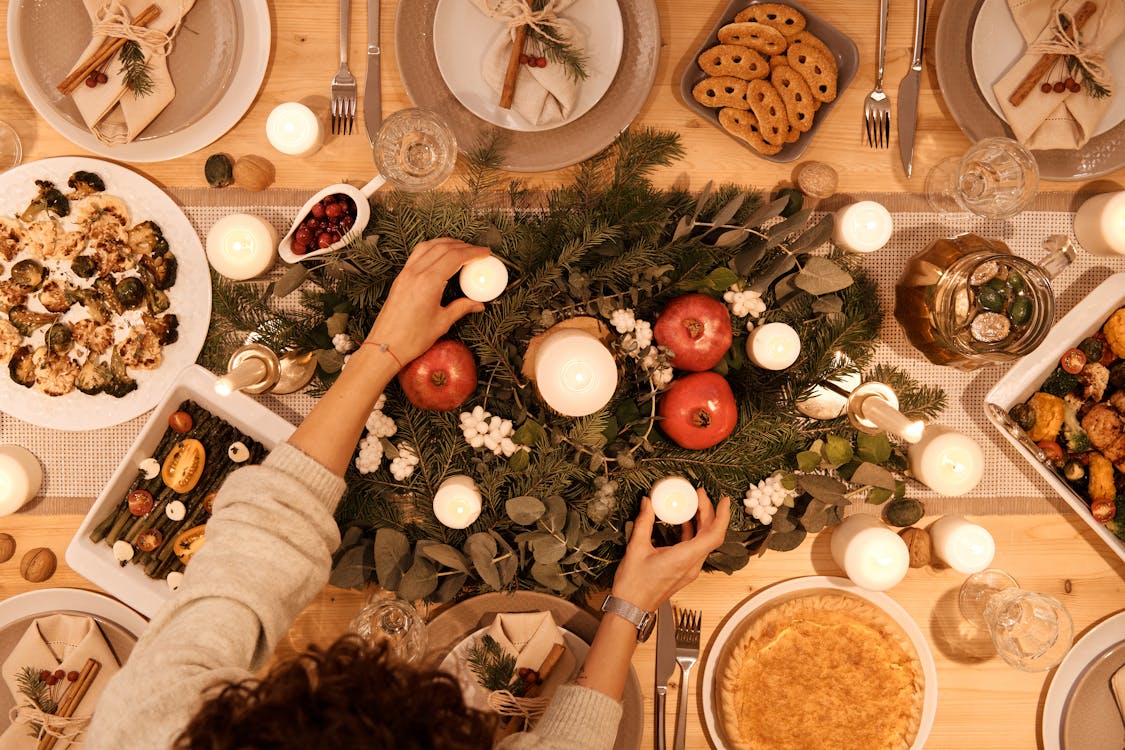 11. What are your plans for the holidays this year?
Well, I celebrated Christmas with my grandparents and parents yesterday (don't worry. We stayed safe by keeping our distance, washing our hands and wouldn't have gone if one was sick or coughing). I had a very fun time and am glad we were still able to celebrate it! As for New Year, I'll just stay indoors with my parents, watching films and playing games.
Love, Deem/Skye Lewis ❤
You can also follow me on Facebook, Twitter, Instagram and Twitch
Image source: Pexels