I love baking cookies. I know it's not hard, but it's just fun to do. Especially decorating them afterwards. In any case, it's the perfect opportunity to bake some goodies to get the Christmas ambiance coming! So, I say we start right away!
Ingredients (for 48 servings):
3 ¾ cups of all-purpose flour
1 teaspoon of baking powder
½ teaspoon of salt
1 cup of margarine (softened)
1 ½ cups of white sugar
2 eggs
2 teaspoons of vanilla extract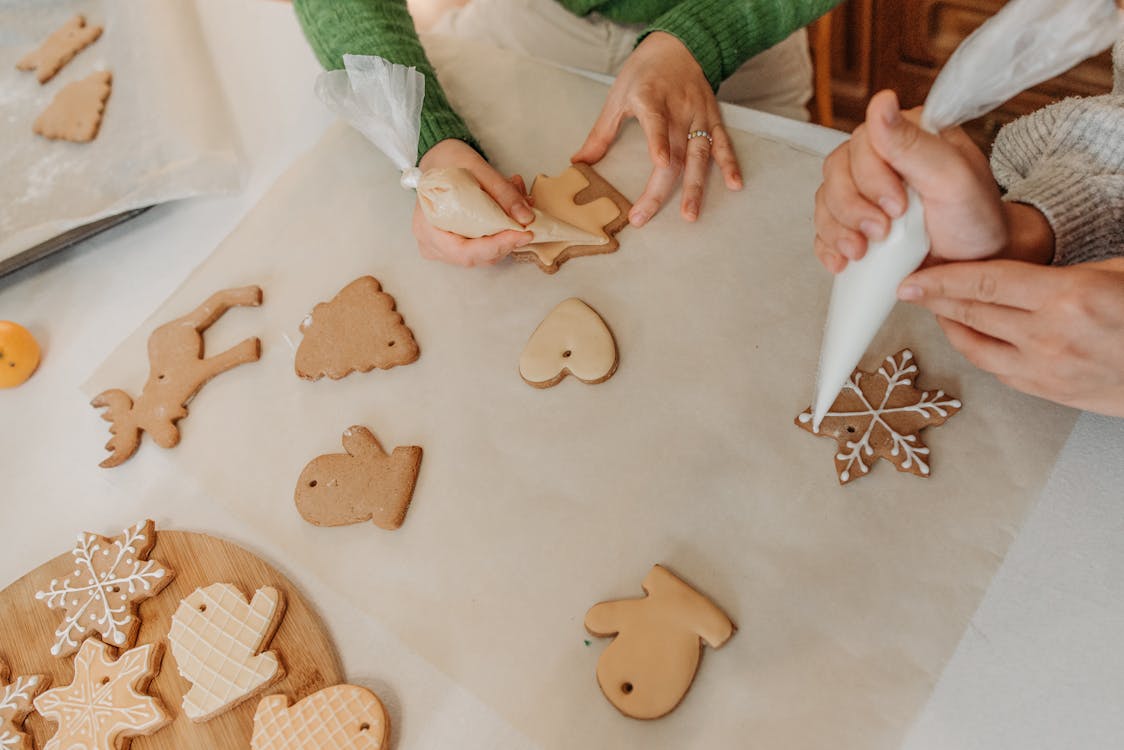 How to make them:
Step 1: Sift the flour, baking powder and salt together. Set this aside.
Step 2: In a large bowl, cream together the margarine and sugar until it appears light and fluffy. Beat in the eggs one at a time, then stir in the vanilla extract.
Step 3: Gradually blend in the sifted ingredients until it's all fully absorbed.
Step 4: Cover the dough and let it chill for 2 hours.
Step 5: Preheat the oven to 400 degrees F (200 degrees C). Grease cookie sheets.
Step 6: Add flour the a clean surface and roll out small portions of chilled dough to 1/4 inch thickness. Cut out shapes using cookie cutters (or a knife).
Step 7: Bake 6 to 8 minutes in the preheated oven (or until the edges are barely brown). Remove from cookie sheets to cool down on (preferably) wire racks.
Love, Deem/Skye ❤
You can also follow me on Facebook, Twitter, Instagram and Twitch
Image source: Pexels