A friend of mine is in love with plants and flowers. Her entire house is filled with them. I myself have a particular dislike to flowers and plants, but she loves them. And she asked me if she could write a post about flowers and the personality fitting with the person liking them. I said yes, and so I give the pen to my friend Maggie!
Roses
They come in multiple colours and therefore have different meanings. Red symbolises love and desire, while dark red ones are a symbol of unconscious beauty. Pink means grace, happiness and gentleness. White means purity, innocence, reverence and silence. Yellow symbolises new beginnings, joy and friendship. Orange symbolises desire and enthusiasm. Coral symbolises friendship, modesty and empathy. Lavender represents love at first sight. What they say about you? That you (almost) always think with your heart. Your aesthetic? Classic, timeless and never going out of style. You know how to make a statement and make things seem effortless.
Tulips
They also have different meanings, depending on their colour. They're overall symbolised for perfect or true love and fame. Red ones are considered a declaration of love, while yellow ones are said to mean 'sunshine in your smile.' Purple ones are a symbol of royalty, white of worthiness and forgiveness. Variegated ones represent beautiful eyes. What they say about you? You're thoughtful and confident. Your personal style changes a lot, based on your mood. However, it's somehow always sleek and coordinated.
Daisies
The origin of the word daisy is actually a perfect descriptor for this flower. It comes from an Old English word that means 'day's eye.' So, it represents innocence, hope and purity. Gerbera daisies (bright coloured) aptly signify cheerfulness. What they say about you? You're an optimist who finds the good in any bad situation. You're a morning person and always know what to say to make people smile.
Lilacs
They symbolise youthful innocence (or the joy of youth) but they also have different meanings based on their colours. Purple ones mean first love, while white ones symbolise humility and innocence. What they say about you? You live for all things nostalgic. You love to go through the old photos from your past and to poke around in antiques shops. Even watching old shows you used to watch as a kid/teenager. And you're all about infusing your style with vintage pieces.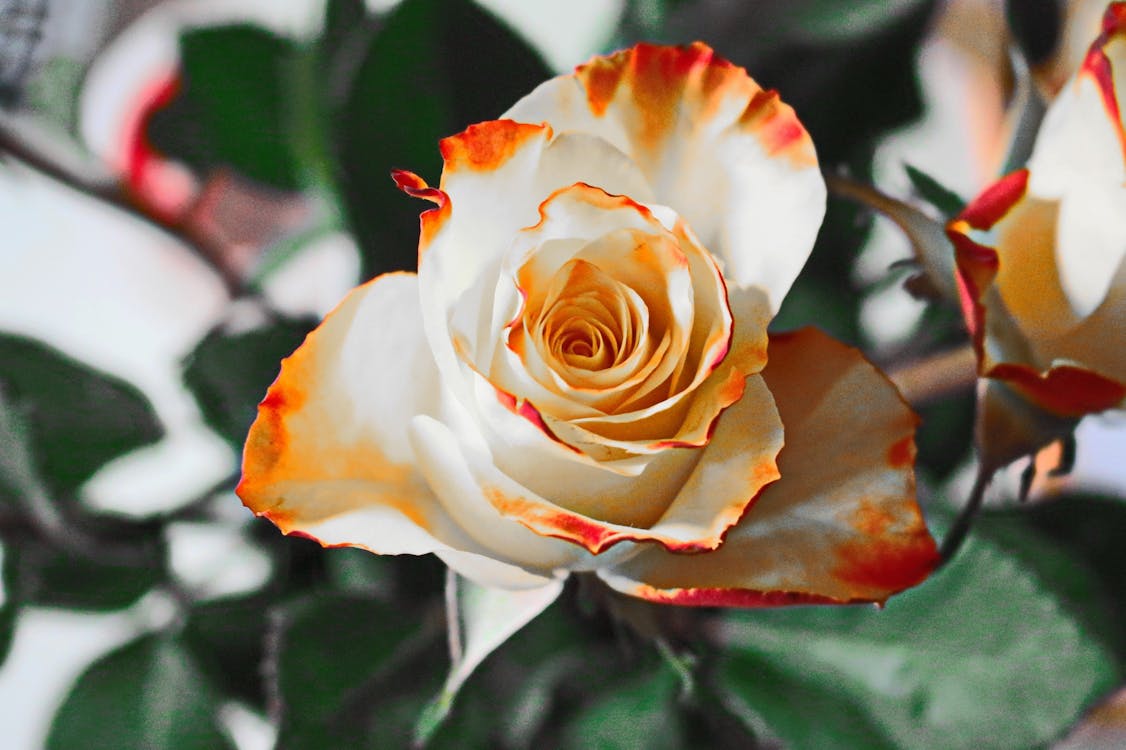 Daffodils
It's one of the most popular flowers and symbolises regard for someone, or friendship. What they say about you? You put your friends and family first. You love to host events, especially a party for a loved one. Your style shows off your fun-but-laid-back personality.
Sunflowers
They signify adoration (seeing as they turn to face the sun) and also stand for dedication or dedicated love. And pure thoughts. What they say about you? Well, your favourite activity is making new friends. You thrive around people and you love to be the center of attention. Your style is considered bright and warm and your outfit isn't complete without a bold statement piece.
Orchids
They symbolise exotic beauty, refinement, thoughtfulness and mature charm. They also stand for proud and glorious femininity. What they say about you? You're both sophisticated and mysterious. You're never the loudest or most glamorous person in the room, still people are drawn to you. Your style is all about the details; and always on point.
Peonies
They have several different meanings. They stand for bashfulness and compassion, indignation or shame. They also symbolise a happy life, good health, a happy marriage and prosperity. What they say about you? You're a positive person who's always looking ahead at the future. You're thoughtful and empathetic towards others. Your style is bold, bright and elegant, though not overbearing.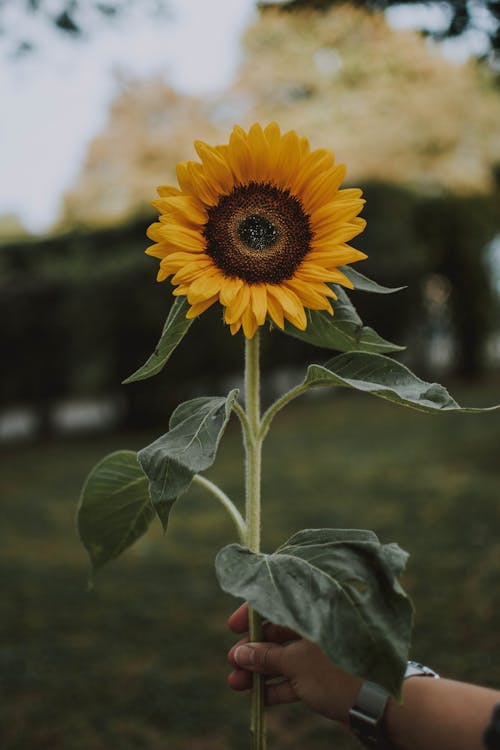 Lilies
They symbolise purity and refined beauty. Though, their meaning changes depending on their colour and type. White ones symbolise modesty and virginity. Yellow ones represent gaiety or cheerfulness. Orange ones symbolise passion. Calla (particularly white) ones symbolise magnificence, beauty, purity and innocence. What they say about you? You're a happy, impassioned hard worker. You're not afraid to be proud of your accomplishments. Your style is perfectly tailored, knowing how to stand out in a crowd.
Carnations
They mean 'alas for my poor heart.' But, they symbolise different things based on their colour. Red ones represent love, pride and admiration. Pink ones symbolise the love of a woman or mother. Purple ones represent capriciousness. Yellow ones mean disdain or rejection. White ones symbolise innocence and pure love. Striped ones represent refusal. What they say about you? Your best quality is that no matter what, you remain down-to-earth. You've got many moods. It doesn't matter how you feel though, as your style remains the same; simple, but stunning.
Poppies
These ones also have different meanings depending on their colour. Red ones generally symbolise consolation. Yellow ones signify wealth and success. What they say about you? You're fun, quirky and creative. You love it when people notice that about you. Your style is bold and colourful and you're not afraid to try new trends, which others may shy away from.
Zinnias
They're unique and colourful flowers, related to the daisy family. They're said to symbolise thoughts of absent friends. What they say about you? You're an intensely passionate person. You wear your heart on your sleeve and you get stuck in the past, at times. Your style is the perfect mixture of classic glamour and unique edginess.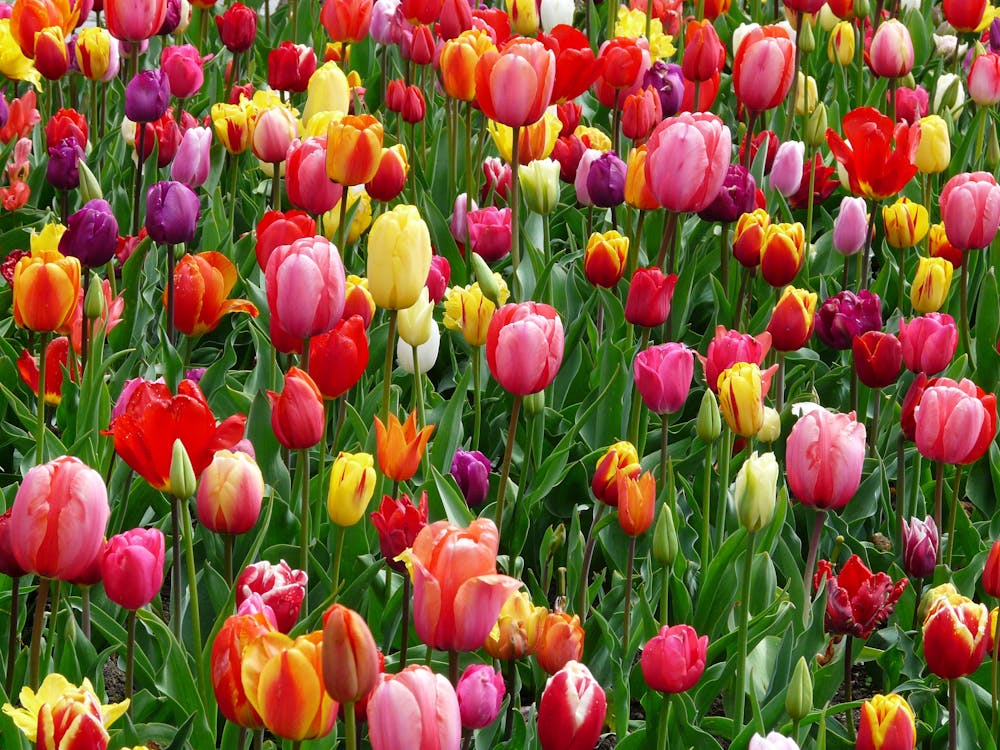 Love, Deem ❤
You can also follow me on Facebook, Twitter, Instagram and Twitch
Image source: Pexels