It has been a while since I last wrote a game review. I've got two more planned, but I need to play one game more before I can write a proper review and I need to start the other one. So, in the meantime, I decided to write a small review about this pc/mobile game that I installed to play with some community members. So, let's dive into it!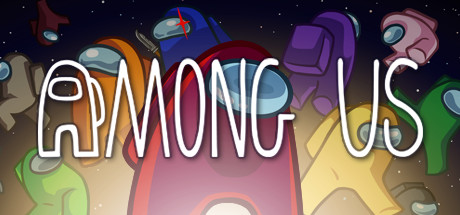 Play online or over local WiFi with 4-10 players as you attempt to prep your spaceship for departure, but beware as one will be an impostor bent on killing everyone! Crewmates can win by completing all tasks or discovering and voting the impostor off the ship. The Impostor can use sabotage to cause chaos, making for easier kills and better alibis.
As above, you pick a colour and name and run around the map to either fulfill tasks (as seen in the top left corner) or to kill and sabotage people whilst being the imposter. As the imposter, you have to make sure that no one knows that you're the one killing your crewmates. Once someone finds a body or calls for an emergency meeting, you've got the chance to defend yourself.
You can choose to use the in-game chat to have emergency meetings, or use Discord for example. The only thing I'll say about that, is that it works better to use on PC. I saw that on mobile, it's not possible to mute the audio whilst playing the game. Otherwise, you'd leave the game. That was a bit sad for me, but is a lesson learned for a next time. It's fun to talk about who the imposter is and hear others defending themselves to try to stay in the game to continue killing or fulfilling tasks. It's literally searching for a 'criminal mastermind.' Who doesn't like to be James Gordon for a while?
In any case, there are tons of tasks to fulfill. While you're alive (or dead) you can fulfill these tasks. The tasks are pretty simple, though there was one which was a bit unclear to me. Took me a second or two to see what I had to do. But they're really fun and when fulfilling them all, you win. Now, who doesn't want that? Victory cup, coming through!
This is what one of the maps looks like. There are 3 in the game. It makes it easier for you to see where the rooms are and where you are. Because trust me, you'd get lost without it. Once you find the room, for example one who has been sabotaged, you have to be careful when others walk in. For all you know, they might be there to kill you…
In all honesty: it's not a game I'd want to play daily. I'm more of an action kind of gamer, and not necessarily these kinds of games. But, the game is fun still. I mean, fulfilling tasks to try to win, avoid getting killed and the most fun part? Killing and sabotaging without anyone suspecting you. Being the imposter is more fun to me. It's thus not really my kind of game to play super often, but it's fun when you do!
I shall give Among Us, 3 out of 5 stars! 
Love, Deem ❤
You can also follow me on Facebook, Twitter, Instagram and Twitch