Warning: contains topics that may cause an uneased feeling. Advised to not read at night or rather with someone when easily feeling unsettled.
There are many (abandoned) buildings that behold ghost stories, or well, paranormal ones. I've always been interested in such stories, including abandoned buildings. Sure, the question will always be the same: are such stories true? Multiple buildings have been visited by paranormal scientists, and they said it was true. I've researched multiple stories last year, for no real purpose. In several parts, I'll be telling all international paranormal stories! Today: part 7!
1. Hampton House (Towson, Maryland)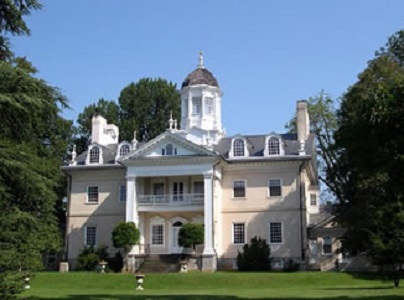 This house was built in 1790 and belonged to the Ridgely family for eight generations. Captain Charles Ridgely was the one who built this. This house is now known as a haunted one, with unidentified and identified ghosts. The most famous ones are Priscilla Ridgely, Cygnet Swann and a former butler named Tom. Priscilla is haunting the entire house, sometimes seeking contact with guests visiting. Cygnet Swann was a young girl and daughter of a governor who visited the house to recover from an illness. During his visit, Cygnet died in her room and was found sitting at her table, a brush in her hand. As of today, people have seen her roaming around in her room, sitting at the table while brushing her hair. Tom's story is quite interesting. He was giving a tour to a young lady without realising he had been dead for over ten years. Other things that happen are locked doors being unlocked and opened and objects that move on their own.
2. Jennie Wade House (Gettysburg, Pennsylvania)
During intense shooting between Confederate soldiers barricaded at nearby Farnsworth House and Union soldiers, a stray bullet killed the young Jennie Wade as she was making bread with her sister in the kitchen. Jennie has been seen throughout the house and the smell of fresh-baked bread is surrounding her whenever she's present. A male entity has been seen and felt in the basement, just as another one on the second floor, who's producing the smell of cigars. Several spirits of children have been seen inside and outside the house. These children tend to touch visitors. They also swing on chains who're being used to protect certain spots in the house and play with sheets throughout the house.
3. Farnsworth House (Gettysburg, Pennsylvania)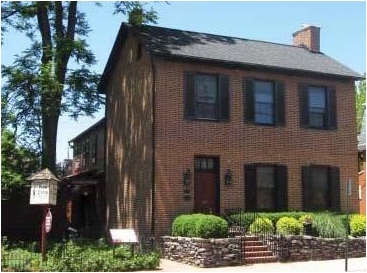 During the Civil War (as it's connected to the previous story) was a hideout for the southern soldiers. The south side of the house has countless bullet holes in the walls. Inn visitors, alongside employees, were witnesses to the spirits of these southern soldiers. Throughout the entire building, footsteps can be heard. They seem to pace with anxious and quick steps. Sometimes music can be heard as well. Several waitresses lost their aprons because an invisible spirit tore it from their body, making them turn around quite abruptly. A woman in 19th-century clothing has been spotted on the terrain, but no one knows what her connection is to the place.
4. Powel House (Philadelphia, Pennsylvania)
This beautiful Georgian house was bought in 1769 by Samuel Powel, who would later bear the distinction of being the city's last British Mayor and the first American Mayor of the city. He welcomed guests like George Washington and his wife Martha, John Adams, Benjamin Franklin and Marquis de Lafayette. In fact, Lafayette is said to stop by whenever something is hosted at the house. But he's not alone, as other entities join him while they're all wearing a uniform. The most seen spirit belongs to an unidentified young woman, who appears to be beautiful in her traditional costume. She has been in contact with visitors multiple times. The spirit of Peggy Shippen, the wife of Benedict Arnold has been seen too.
5. Lemp Mansion (St. Louis, Missouri)
This mansion has experienced many tragedies. It was completed in 1868 and was the residence of the Lemp family. They were important beer brewers in St. Louis before the prohibition came along. Even though they were successful in terms of business, they weren't in terms of their personal life. William J. Lemp Sr., the founder of the brewery of the family, wanted to assign his company to his son Frederick. However, Frederick died unexpectedly in 1901 due to a disease. A couple years later, William Sr. committed suicide by shooting himself. William Jr. took over his father's business in 1922, then killing himself in the now furnished dining room. William Sr.'s daughter Elsa committed suicide with a gun in her own house in 1920. Yet another son of William Sr., Charles, shot himself in 1949 in the Lemp Mansion. Most reported paranormal activities are footsteps, knocking on doors, slamming doors and the strong feeling of being watched. Several entities have been spotted, including a small boy who appears to have a mental disorder, asking people to play with him. Shadows have been seen as well. Drinks that are being served at the bar (as the mansion is now a hotel with a bar and restaurant) seem to stir without anyone doing so. Sometimes, one's glasses are being removed from someone's face or broken after throwing them away.
That's it for part 7! Which story have you heard before? And which one seems the most 'creepy' to you?
Love, Deem ❤
You can also follow me on Facebook, Twitter, Instagram and Twitch