Hey Creabea's,
Vannacht is het zover, dan zeggen we 2018 gedag, en verwelkomen we 2019. Vandaag staat dan dus ook geheel in het teken van het vieren van het oude jaar. Er zijn allerlei tradities en vormen van het vieren van het nieuwe jaar, maar wat is nu echt typisch Hollands? En wat is voor jou een typische vorm van het vieren van oud & nieuw?
Manieren om oud & nieuw groots te vieren
1. Een groot feest
Met oud & nieuw worden er oneindig veel grote feesten georganiseerd. Kaarten voor dit soort feesten zijn vaak niet goedkoop, maar over het algemeen is het het meestal wel waard. Hoe gaaf is het om samen met duizenden anderen af te tellen naar het nieuwe jaar?
2. In het buitenland
Is een feest in Nederland niet bijzonder genoeg voor jou? Vier dan oud & nieuw eens in het buitenland! Oké, het is niet goedkoop, maar je krijgt er wel een prachtige ervaring voor terug. Maak er meteen een korte trip van door er een paar dagen aan vast te plakken. Denk bijvoorbeeld aan London, Barcelona of misschien wel New York! En als je geen hotel meer kunt vinden omdat zoveel mensen hetzelfde idee hebben? Probeer dan eens een wat minder grote stad.
3. Geef een feestje 
Kun je geen perfect feest vinden voor jezelf of vind je een trip naar het buitenland te prijzig? Geef dan zelf een feestje! Laat iedereen wat geld inleggen en koop daar drank en hapjes voor. Kleed je huis feestelijk aan, sluit de boxen aan en let's party!
4. De kroeg
Heb je geen zin in geregel en gedoe? Je kunt dan ook gewoon chillen bij een van je vrienden thuis en daarna ouderwets de kroeg induiken. Het nieuwe jaar inluiden met alcohol, en je vrienden. Beter kan niet.
Ouderwetse tradities at home
Natuurlijk heeft lang niet iedereen altijd zin om echt te feesten. Sommigen prefereren ook een ouderwetse avond met familie. En dan kun je ook hele leuke dingen doen om er een super leuk, laatste avondje van 2018 van te maken!
1. Oliebollen bakken
Samen met je ouders, zusje of broertje een grote pan met olie laten verwarmen, oliebollenbeslag maken, de lepel aflikken en voorzichtig de oliebollen bakken. En dan nadat het gebakken is, heerlijk oppeuzelen met poedersuiker. En ga voor varianten met krenten, appel of kaneel. Heerlijk!
2. Houd een spellenavondje
Ga met zijn allen een spelletje spelen en sluit al vrolijk het jaar af door fanatiek voor de winst te gaan. En een beetje valsspelen mag wel, want dat zal toch achterblijven in 2018 😉
3. Kijk naar een oudejaarsconference of nieuwjaarsshow
Met zijn allen knus op de bank genieten van een avondje televisie met oud & nieuw snacks en wijn, champagne of bier.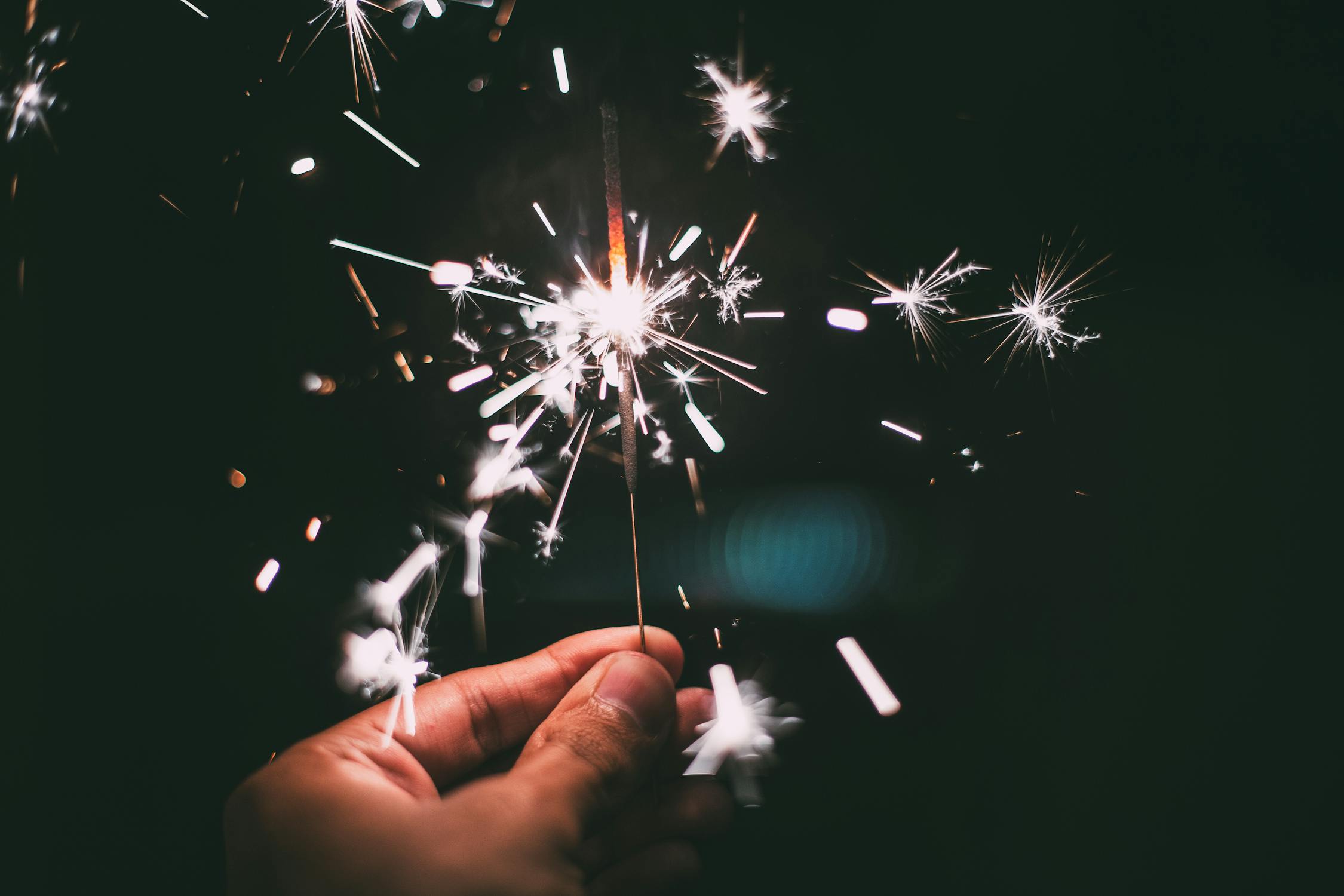 4. Steek samen vuurwerk af
Hoe leuk is het om met zijn allen een vuurwerkpijl af te steken en zo het nieuwe jaar in te luiden? Zorg wel voor je veiligheid en voor die van de anderen om jou heen!
5. Bespreek je goede voornemens
Maak met zijn allen een lijstje met goede voornemens en beloof elkaar te helpen om die goede voornemens ook daadwerkelijk te behalen aan het einde van het nieuwe jaar.
6. Nieuwjaarsduik
Het is koud en even doorbijten, maar het is wel een ervaring die je eens beleefd moet hebben. En wat is een betere start van het nieuwe jaar dan een hele frisse?
Hoe ga jij dit jaar oud & nieuw vieren?
Liefs, Demi ❤
Volg mij ook op Facebook, Twitter en Instagram (via de linkjes of kijk in de zijbalk)