Hey Creabea's,
Ik ben sinds ik Netflix heb, non stop series aan het kijken. Ik ga per maand een aantal tips delen voor series waar ik op dat moment naar kijk. Ik ga 5 per keer delen en hopelijk zit er ook iets voor jou tussen 🙂
1. Chilling Adventures of Sabrina
Magie en kattenkwaad versmelten als de mensenheks Sabrina laveert tussen twee werelden: haar leven als sterfelijke tiener en haar familieroeping, de Kerk van de Nacht.
2. La Casa de Papel
Acht dieven sluiten zichzelf en hun gijzelaars op in de Koninklijke Munt van Spanje terwijl een crimineel meesterbrein de politie manipuleert om zijn plan uit te voeren.
3. Insatiable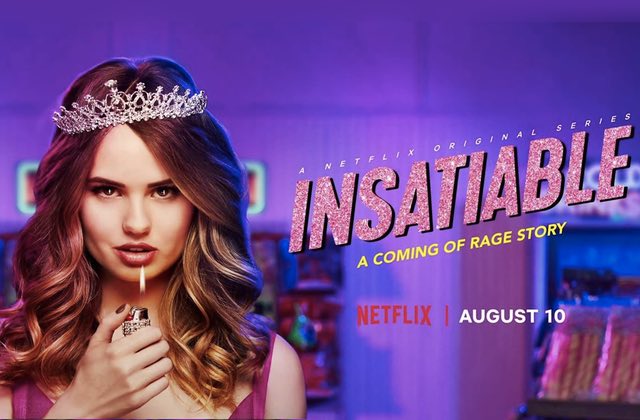 Een gepeste tiener reageert haar wraakgevoelens af via schoonheidswedstrijden. Haar in ongenade gevallen coach beseft al snel wat hij zich op de hals heeft gehaald.
4. The Last Kingdom
Alfred de Grote verdedigt zijn koninkrijk tegen Noormannen. Uhtred, een geboren Saks die is opgevoed door Vikingen, tracht zijn voorouderlijk geboorterecht op te eisen.
5. Knightfall
Vijftien jaar nadat de kruistochten op een nederlaag uitliepen, wordt een ervaren ridder meester van de Parijse tempel van zijn orde en ontdekt hij een schokkend geheim.
Kijk jij deze series al? Zo niet, welke spreekt jou aan?
Liefs, Demi ❤
Volg mij ook op Facebook, Twitter en Instagram (via de linkjes of kijk in de zijbalk)